Ira Brodsky
Opinions expressed by ICN authors are their own.
Ira Brodsky is a Senior Analyst with Datacomm Research. Brodsky focuses on mobile solutions for payments, retail automation, and health care.
Ira Brodsky has authored five books about technology, has researched and published dozens of emerging technology market studies, and wrote the "Totally Unplugged" column for Network World for nearly a decade.
The opinions expressed in this blog are those of Ira Brodsky and do not necessarily represent those of IDG Communications, Inc., its parent, subsidiary or affiliated companies.
---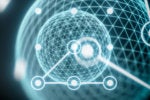 The future requires networks that are qualitatively more flexible, scalable, efficient and manageable. Network function virtualization and software defined networks are the way forward.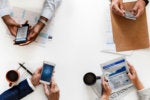 The number of devices competing for access to the radio spectrum is soaring. Self-interference cancellation technology promises to enable greater spectrum sharing.
The faster networks become, the harder it will be to distinguish telecommuting from being there.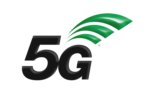 Most enterprises see digital transformation in terms of customer experiences and business models. Digital is also quietly changing the way products are developed.
The convenience and utility of wireless power is becoming hard to ignore.
The drone market is not taking off as quickly as expected. Here are five factors inhibiting the adoption of drone-based solutions in the enterprise.
The new high-speed short-range wireless standard, WiGig, delivers more new bandwidth for consumers than all the spectrum previously allocated for consumers combined.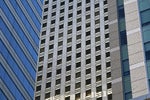 How software automation and mobile communication can ease the pain of regulatory compliance, improve enterprise performance and deliver new customer features.
Mobile operators are still using business support systems architected in the early 1990s. They need to become digital service providers delivering digital user experiences.
The number of things that will be connected to the internet within five years is exaggerated. That's largely because the "Internet of Things" is a misnomer.
In the future, large corporations are likely to employ fleets of drones. Drones can save time, money, and even lives.
Load More
Newsletters
Sign up and receive the latest news, reviews and trends on your favorite technology topics.
Subscribe Now