---

The browser isn't as glamorous as it used to be, but it's still among the most powerful and reliable tools of the Information Age. On the 25th anniversary of Mosaic – remember that? – take our quiz on the history and technology of...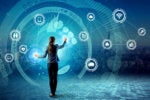 Speech recognition, gesture control and brain-computer interface systems are changing how we talk to our machines. Oh, and don't forget about those digital tattoos.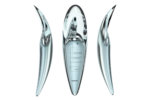 What will your phone look like in ten years? We tour the design schools and research labs to discover the innovations coming to our mobile devices.
Load More
Newsletters
Sign up and receive the latest news, reviews and trends on your favorite technology topics.
Subscribe Now