Darlene Storm
Darlene Storm (not her real name) is a freelance writer with a background in information technology and information security. It seems wise to keep an eye on new hacks and holes, to know what is possible and how vulnerable you might be. Most security news is about insecurity, hacking, cybersecurity and even privacy threats, bordering on scary. But when security is done right, it's a beautiful thing...sexy even. Security is sexy.
---
Pay close attention to what permissions you grant websites as you can't depend on the red recording indicator on a Chrome tab to alert you that a site is recording audio and video.
DHS Secretary John Kelly said the US 'might' extend the ban of laptops in cabins on all international flights. The TSA 'likely will' make travelers unpack carry-on bags and sort items into bins as part of increased aviation security.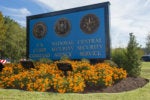 Wikimedia can move forward in suing the NSA for unconstitutional 'Upstream' surveillance, appeals court ruled.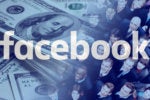 Internal Facebook documents advising moderators on what content is to be censored or allowed has leaked.

Hackers have reportedly threatened to release 'Pirates of the Caribbean: Dead Men Tell No Tales' if Disney won't pay the ransom.
WikiLeaks released user guides for CIA malware implants Assassin and AfterMidnight which target Windows PCs.
It's not an urban legend, but a sick game spread over 50 days with the last task assigned by the 'master' to delete all proof and commit suicide. Vulnerable youths are the target of the Blue Whale Challenge.
Fatboy is the first ransomware that charges victims based on their location and the cost of a Big Mac in their country.
The NSA collected 151 million records of Americans' calls, according to a new transparency report, and allowed 1,934 Americans to be 'unmasked' upon requests of government officials.
MIT researchers developed the WiGait so it measures walking speed, which can help predict potential health issues, by analyzing wireless signals. It is reportedly more accurate than a wearable such as Fitbit or GPS via a phone. The...

A woman claimed her Flex 2 exploded and left her with second-degree burns. Police are using data from a murdered woman's Fitbit to disprove her husband's alibi and charge him with her murder.
Load More
Newsletters
Sign up and receive the latest news, reviews and trends on your favorite technology topics.
Subscribe Now