Dan Rosenbaum
Contributing Writer
Dan Rosenbaum is president of Center Ring Media and editor in chief of Wearable Tech Insider. He's been writing about telephones and mobile technology for more than 30 years.
---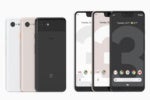 The new Pixel 3 smartphones have the expected top-shelf hardware and cool photography features, but there are better choices for enterprise use.
The Pixel 3 is here and Computerworld's Dan Rosenbaum offers up insights and observations about using the new device after several days' hands-on experience.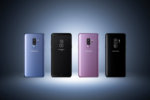 The new Galaxy S9 smartphones may not be exciting, but some exclusive enterprise features do make them stand out among other Android rivals.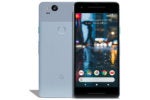 The new Pixel 2 and Pixel 2 XL offer a perfect showcase for Android Oreo and the Google Assistant — and for businesses, the peace of mind that comes with prompt OS updates.
BlackBerry's new Android, the KEYone, comes complete with a real keyboard and is strictly for business. According to our reviewer, it's also not bad at all.
Enterprise features and excellent specs stand out on the excellent Samsung Galaxy S8 flagship line. But the touted Bixby virtual assistant doesn't come close to delivering.
The new Moto G5 Plus may not set any speed records, but it's a solid, useful Android phone with no bloat and a pleasingly low price.
Huawei's latest phones -- the Mate 9 and the Honor 6X -- aren't flagship-level, but offer a lot of good tech for less money.
LeEco's Le Pro3 Android smartphone has high-end hardware and a low price -- sounds like a great deal, right? But it may not be a deal you'll want to make.
Google makes it as easy as it can to put the world's knowledge at your fingertips on every screen you touch. With Google Home, it's trying to extend that reach to casual conversation.
Besides the usual high-end components, LG's new V20 offers great audio, lots of photo options, a second screen, a replaceable battery and Android Nougat.
Load More
Newsletters
Sign up and receive the latest news, reviews and trends on your favorite technology topics.
Subscribe Now