---
A transformative acquisition and overtaking SAP in applications are just a couple of the goals he may have in mind.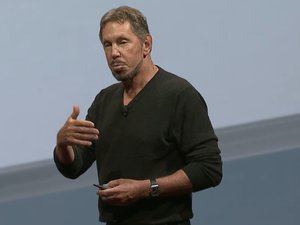 As Oracle's executive chairman and CTO, Larry Ellison is now in a position to focus solely on creating new products and services that will cement his legacy as he enters the twilight of a legendary career in tech.

IBM and Twitter today announced a partnership that allows them to collaborate in a variety of ways to join social media data with enterprise apps and analytics.
Industry-specific products and tie-ins to IBM's cloud development platform are just some of the companies' plans.
It's the latest twist in the ugly public battle between Oregon and the vendor over a failed Obamacare software project.
The two sides continue to fight over the Cover Oregon website -- even before their dueling lawsuits get to court.
The move comes as Cisco and EMC are increasingly competitive on some fronts
It's one thing to announce and another to deliver, one Hana expert says.
SAP hopes a new set of programs, services and policies will boost sales of its Hana in-memory database and computing platform.
Oracle isn't satisfied that Rimini Street's new procedures for third-party support for Oracle software are legal.
But the policy change only immediately reflects certifications for long-in-the-tooth versions of the database.
Load More
Newsletters
Sign up and receive the latest news, reviews and trends on your favorite technology topics.
Subscribe Now