---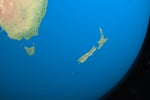 Remote work has made the need for in-person collaboration much less, and CIOs aren't ready to have their teams resume prepandemic travel patterns.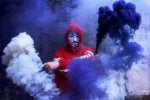 Malicious URLs are now rampant problem according to a study which found they are contained in an average of one in every 61 emails.
Brisbane retailer Snap Laundromat has 'Internet-enabled' its washing machines and dryers, enabling customers to pay for services with their smartphones.
The Australian Communications and Media Authority (ACMA) is seeking public comment on its proposal to deregister the long-standing and outdated Industry Spam Code of Practice.
The Tasmanian government is asking IT developers, companies, individuals and enthusiasts to create smartphone and tablet apps that showcase our sometimes forgotten island state.
Around 14,000 school children in Queensland will receive Windows 8 tablet computers following a new agreement between the Queensland Department of Education Training and Employment (QDETE) and Acer.
Communications minister Stephen Conroy claims two satellites, to launch in 2015, will offer broadband services to the bush that will be faster than most people receive in Brisbane, Melbourne and Sydney on the current copper network...
Dr Peter Lawrence, the newly appointed CIO at the Department of Defence, admits he has "one of the larger and more complex CIO roles in Australia at the moment." --
Load More
Newsletters
Sign up and receive the latest news, reviews and trends on your favorite technology topics.
Subscribe Now