Bill Snyder
San Francisco journalist Bill Snyder writes frequently about business and technology. His work appears regularly in CIO.com and the publications of Stanford's Graduate School of Business and the Haas School of Business at the University of California at Berkeley. He welcomes your comments and suggestions.
---

Best Buy closed the price gap on electronics and tech gadgets during the past years, and its in-store prices are often just as low — sometimes lower — than Amazon.com, according to new research.
Despite Microsoft's massive Windows 10 advertising blitz, many older PCs do not support the new OS, and it can be absurdly difficult to determine if your system is supported.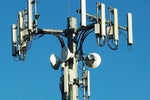 Verizon and AT&T topped the latest U.S. wireless network rankings, and they're neck and neck when it comes to service, but Sprint and T-Mobile made significant gains and are catching up to their larger rivals.
Losing data can be a real disaster, but thankfully hard drives often show warning signs before they die. If you observe any of these nine signs of impending failure, back up your drive immediately and prepare for the worst.
Microsoft chose to omit the Windows Media Center app in Windows 10, and it wants $15 for the new Windows DVD Player, but you can get many of the same features for free.

The feeble state of broadband competition in the United States leads to costly services and even increased ATM fees. The Competify coalition wants to change the landscape, and it's petitioning the FCC for help.
Apple is riding high in the smartphone world, while Samsung starts to struggle, but the latest minor, incremental phone updates have many consumers reconsidering pricey upgrades.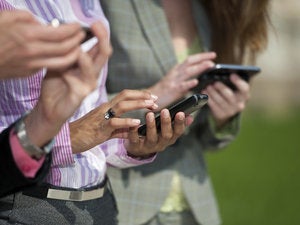 All four major U.S. carriers improved the speeds of their wireless networks during the past year, and while Sprint made the most gains, Verizon came out with the fastest average downloads nationwide.
A report suggests that Apple's introduction of a smartphone 'kill switch' resulted in a significant drop in phone thefts across America. That's good news, but the report also shines light on another issue: The tendency to forgo phone...
A new Chrome browser extension lets your Facebook friends pinpoint your location within a few feet. Thankfully, it's easy to block, but the extension is a reminder of the growing privacy threat associated with sharing personal...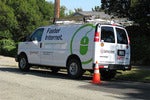 This Comcast customer service nightmare demonstrates how a general lack of competition in the broadband market lets the notorious cable giant repeatedly get away with atrocious service.
Load More
Newsletters
Sign up and receive the latest news, reviews and trends on your favorite technology topics.
Subscribe Now