---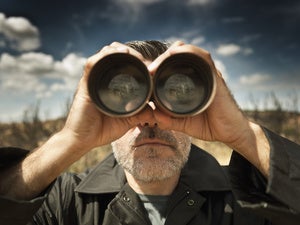 Forrester report finds organizations struggle with understanding and controlling sensitive data.
The word ransomware conjures images of kidnappers and ransom notes. But that doesn't quite capture the reality of PC ransomware.
For those who get it right, big data can pay big dividends. Inside, you'll learn about healthcare providers, marketers and customer service groups that are getting great results.
"There are no more excuses. You have to be able to run both IPv4 and IPv6 all the time, anytime, because this is not going to be turned off. For any ISP and any edge provider, if you are not capable of running IPv6, you are not being...
If there's one thing to be learned here, it's that the Fedora folks don't go for all that Ubuntu alliteration.
With help from you and your IT colleagues across the country, our sister site Computerworld will shine a bright light on IT compensation trends with results from its 27th Annual IT Professionals Salary Survey. Survey participants can...
Is your organization a great place to work? Got great benefits, competitive salaries, opportunities for training and advancement and access to interesting projects? Then get your organization recognized!
With 22,918,441 million records exposed in data breaches in 2011, it's more clear than ever that what you don't know about data protection can hurt you. Get up to speed here.
A history of Oracle and Google's dispute over Java patents and copyright
Advice for IT managers, including job search tips, consumerization of IT, project management, IT-business alignment, outsourcing, and vendor management.
The truck uses lots of Lenovo gear to help researchers gather data from tornadoes, blizzards and other storms.
Load More
Newsletters
Sign up and receive the latest news, reviews and trends on your favorite technology topics.
Subscribe Now