Common interview questions for those breaking into venture capital
Breaking into the tight-knit world of venture capital (VC) can be challenging, particularly as there is no set formula or guidelines for candidates to follow.
Most industries require a particular set of professional qualifications, certain university degrees or work experience, but within the VC space there is no official set of requirements with a clear-cut route to success.
The interview process is also likely to be quite difficult to prepare for when you are unsure of what to expect. However, it is always a good idea to do your research and come up with your own framework of possible questions based on your experience level and the position you're applying for.
To help put your best foot forward, we've put together a list of some common interview questions based on expert knowledge.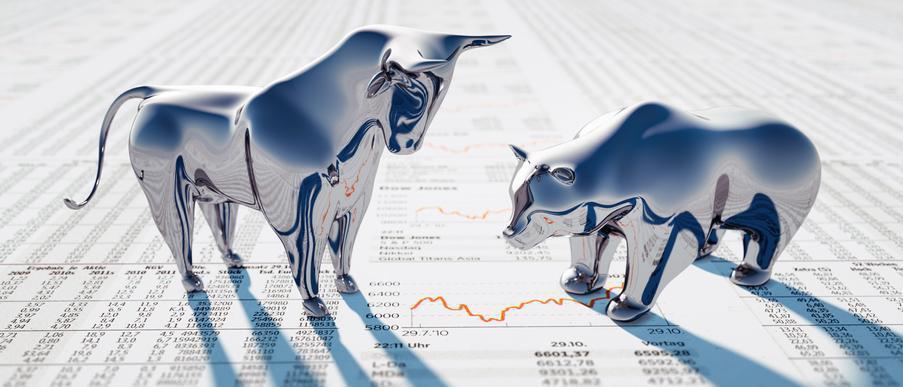 Why do you want to work in VC and why now?
The most basic question likely to come up is the 'why?' The interviewer will want to know why you even want to work in venture capital. What draws you to it and why you've decided to take the leap now.
A few ways to answer such question would be by giving examples of some relevant skills you've acquired in the past and stating how you think you can use them to benefit the industry and workplace.
If you have any previous experience that is relevant to the position you're interviewing for, it's a good idea to reference them. Let the interviewer know where you're coming from and what you have to offer.
"People join venture capital firms from a broad range of roles and bring their respective experiences with them," Beatrice Aliprandi, senior associate at Talis Capital told Techworld. "Having previously worked in M&A at investment bank Jefferies, I had already been exposed to the financial aspect of the industry – but really, the jobs are worlds apart."
What responsibilities did you hold in your previous job and what didn't you like about it?
Here is a question where your storytelling will need to come into play. The interviewer will want to hear more about your previous work experience.
You may want to share some of the similar roles and responsibilities you have had that you are hoping will play into this potential job. Also be prepared for the opposing question of what you didn't like about the job, this is your chance to share your reasons for moving forward.
"I found that the advisory role I held at Jeffries was too far from the entrepreneurial spirit I had in me, and that I wanted to work much closer to start-ups that were growing exponentially and were disrupting the market," Aliprandi added.
"But when I started at Talis, it was a huge step to stop thinking about the execution of smaller tasks that I had undertaken in investment banking and start thinking about the bigger picture."
Why do you want to work for our firm?
Although there isn't a right or wrong answer to this question, it is important that you can show the interviewer how much you know about the organisation.
Do your research beforehand. Find out how long it's been running, what sets it apart from rival firms and read up on their latest wins and portfolio companies – all these are things that could show your interest in the company and not just the job role.
"A case study interview is standard across firms. Typically, one of the other interviews will be with a partner. The questions will tend to cover interesting companies the interviewee thinks the fund should invest in," Akash Bajwa, portfolio and investment analyst, Cass Entrepreneurship Fund said.
"Other interviews tend to be about your knowledge of the industry, if it's a sector-focused fund."
What do you expect the day-to-day role to look like?
This is another question which will explore your research skills and how much you know. It is a good idea to search social media and the company's website to see what people in similar roles tend to do.
"When I interviewed at Talis and got to know the team better, I immediately appreciated their self-driven and entrepreneurial culture. I saw the opportunity at the junior level to have a breadth of responsibilities that I hadn't seen before, even compared to other VCs," Aliprandi explained.
A handy tip is to source through its portfolio of companies, get an idea of the type of companies it works with and who they tend to invest in. Also try and get some background knowledge of those industries as you may become responsible for sourcing startups yourself
What sectors are you most familiar with and what are some important factors when pitching a startup?
This question can be challenging to answer but it is important that the interviewer sees that you know your stuff. The firm will be eager to identify that you have an eye for the best talent.
"At Talis, we're encouraged to source our own deals, but often founders are only interested in speaking to partners, so it took some time to demonstrate that I have a voice, and have the ability to manage a deal from start to end," Aliprandi said.
Consider picking one or two sectors you are most interested in and reference some companies in that space. Highlighting some upcoming startups is a good way to start.
Next is to address the process you intend to follow when pitching a startup, where the opportunity lies, what it does differently and why it stands out to you. Most importantly, think about how it fits with the firm's strategy – you don't want to mess up by pitching a startup it would not consider!
Copyright © 2020 IDG Communications, Inc.
Next Up: Check out these related slideshows