How to write a business plan: A step-by-step guide for entrepreneurs
Every startup should have a well-written business plan that outlines the vital areas of progress it's setting out to achieve.
It should identify what the business objectives are, what the business does, how the business' products or services work, and above all, what makes it different to competitors.
Research from TechBullion found that entrepreneurs who have a business plan are 16 percent more likely to succeed than those who don't.
A business plan will help to gather interest from investors and will also provide a detailed strategy for what you hope to achieve in the next few years.
Are you considering starting a business? We share some of the top tips for writing a business plan.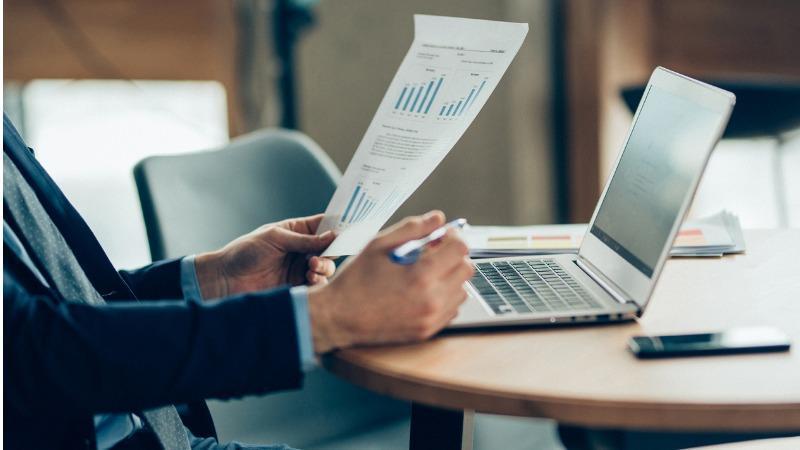 Do your research
It is important to research the market you plan to enter. What does it look like, who are the current disruptors, are there any areas that are yet to be tackled? These are all questions you should try and find out.
Investors tend to draw towards entrepreneurs that can demonstrate market knowledge, so it is vital to detail that information in the business plan along with what you aim to do differently from existing businesses.
This means finding out as much as you can about the industry and what does and doesn't exist. Talk to the audience and your potential customers; find out what they would like to see. This will help to identify if your business can provide the answers, as well as if you're on the right track with your proposed products or services.
Outline the business purpose
Every business will have a purpose for entering the market, being able to identify that purpose is highly important during the early stage of a startup.
The business plan should address your goals and how you plan to achieve them. Also, address when you expect to begin making money and how you plan to become profitable.
A business plan can be thought of as a road map, with directions for success, so it is important to make these steps clear. If you plan to use self-funding then it is a good idea to mention how you will do that, similarly, if you want to attract investors then the plan has to appeal to them from the start - consider adding your initial objectives.
Include a marketing and sales strategy
The business plan should include a detailed marketing strategy. Where do you position your business product or service in the marketplace and how will you promote it? These are questions you can answer in the plan.
It is a good idea to detail the promotional methods that you will consider: will you use different options such as direct marketing, advertising, and PR or will you start small and use social media for marketing?
The next thing will be to include sales information. Provide details about the pricing of your product or service, how you came up with this price and what unique benefits you offer customers that ensure they will receive value for money.
Include how you will sell, whether you will seek professional help to make sales such as telesales, direct sales or if you plan to sell independently.
SWOT analysis
A SWOT analysis identifies the strengths, weaknesses, opportunities, and threats of the business.
It is important to focus on these factors when writing a business plan, as it can be a useful tool when preparing to pitch your business idea to potential investors or partners. Again, it demonstrates your knowledge of the market.
The strengths could include anything from the business name, quality of your products or service to management skills. On the other hand, weaknesses might be the lack of finance or customer reach.
Financial performance
Starting a business includes a lot of financial commitments, and in the early stages of new business, it can be difficult to gather all the necessary funds by the required time.
Including a financial forecast in the business plan helps to set out a strategic outline of the financial plans for the next few years and the budget for different requirements such as marketing and sales.
You should include an updated balance sheet, which will include the account of income, profit, and total spending monthly, quarterly and yearly. This will help to understand your business needs and also shows investors that you know what the money will be spent on.
Copyright © 2019 IDG Communications, Inc.
Next Up: Check out these related slideshows