How to stay motivated as a developer
Being a developer involves constantly staying abreast of the latest technology and industry trends, meaning the job can be exciting and rewarding, but also pretty exhausting.
From learning new skills to embracing different projects, these are just a few of the things that not just hiring managers are looking for, but which can also help you stay personally motivated every day.
The best developer roles live in the UK
Below are some things to consider to keep up the enthusiasm and passion as a developer in a fast-growing and competitive industry.
Top companies currently hiring developers
Additional reporting by Hannah Williams.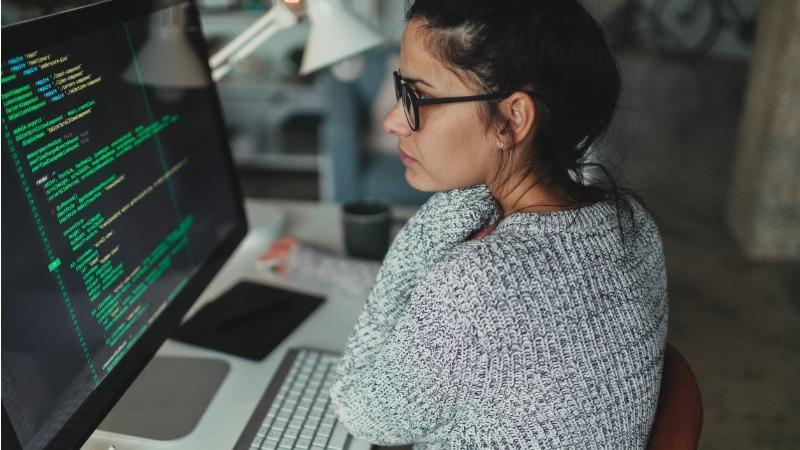 Become a self-taught expert
If you are just starting out it's important to note that getting a job as a developer does not require a long list of degrees in computer science or software engineering.
A degree would be considered a perk, but most employers now seek the best developer skills when hiring, regardless of formal training.
Most programming skills can be learned online for free, from software development to programming languages.
The recommended programming languages to learn for starters are HTML, CSS and Javascript. Once you have learned these skills, you have enough experience to tackle both front and back-end tasks.
It's probably also a good idea to join some online developer communities, such as Stack OverFlow, where you can learn some new skills and get some quick answers to your questions from like-minded developers.
Take Abby Fuller, now a technical evangelist at AWS, as an example. Fuller started just by learning the Python programming language from her dorm room before learning to programme Salesforce alongside her sales job at the startup SinglePlatform, going on to work for tech startups like ride-share firm Hailo and Airtime, a video platform.
Immerse yourself in the community
A problem shared is a problem halved. Sometimes discussing frustrations and challenges with people in the same industry can be the best way to work through them.
Establishing a network of fellow developers and engineers may prove a valuable resource for mutual learning and development.
Don't limit yourself to just your company or team, look to the wider development community too.
Attending tech meetups and joining industry groups online can lead to freelance opportunities and mentorship. It may even encourage you to get involved in more open source projects which look great in your portfolio.
Team up
Sometimes working in isolation can make our work stagnant and even sloppy. Paired programming can teach you new techniques and lead to higher quality code.
Switching regularly from writing code to reviewing it adds variety to your process while injecting some energy back into your workflow.
Paired programming is a great way to share knowledge and build resilience as you become more accustomed to a test-driven, feedback focused environment.
It also leads to better communication and collaboration skills which are highly sought after in dev talent.
Challenge yourself
If you feel like you're in a work rut it may be because you've plateaued.
Push yourself to upskill or take on new responsibilities within the team. You don't necessarily have to learn a new language but look for ways to enhance your knowledge.
Use sites like Reddit and StackOverflow to research articles on new technologies and Bitbucket to watch tutorials on different development techniques.
If you're still unsatisfied look at courses, conferences or workshops you can attend.
Most companies will be open to subsiding all or part of such courses if you can show the benefit it will have on the business.
Be honest
There can be a lot of frustrating moments working in product so it's important to celebrate the wins when they come. Be honest with yourself about your capabilities and goals.
Recognise that there will be elements of your role that you'll struggle with and elements you'll excel in.
Track your progress by setting yourself professional milestones and ticking them off as you go. Look for feedback from your peers or team lead on your performance and areas where you could improve.
Prioritise work-life balance
As a developer it can be difficult to set boundaries around clocking in and out. While we don't suggest downing tools when the code is flowing freely, it's important to not consistently work overtime.
Unless there is an emergency deadline to be met, working long shifts should be avoided. For one, it will help your productivity to focus on something else for a period of time.
As well as that, it will improve your mood and vigour if you've had some downtime between shifts. Don't sacrifice your hobbies or time with friends and family for work as this will only build resentment down the line.
Focus on passion projects
Working on side projects not only keeps you motivated but it keeps your coding sharp.
Building a portfolio outside of your working hours can really accelerate your career as it shows a genuine interest in programming.
It also gives you a level of freedom and autonomy to determine your own direction and pace.
Side projects allow for greater experimentation than in your day-to-day work where you need to keep clients happy.
If you need inspiration for an extracurricular project get on GitHub and check out what other developers are working on.
Assess your motivations
Sometimes feeling apathetic about work or not being driven to succeed is less to do with internal factors and more to do with your surroundings.
Have you lost faith in the company mission or direction? Do you feel like the projects you're working on are pointless or unfulfilling? Do you feel like you've reached your full potential in your role and that there's no room to progress further?
If the issue of motivation is outside your control then you may need to consider leaving your current role and look for new opportunities.
Copyright © 2018 IDG Communications, Inc.
Next Up: Check out these related slideshows