How to market your startup
Startup founders often underestimate the power of good marketing. You can have a great product or service but unless people hear about it, what is the point?
Marketing will allow you to gain brand recognition, attract loyal customers and create a lasting legacy.
It should never be an afterthought. Marketing should be a key part of your business strategy from day one. While in the past it was often expensive and time-consuming, with the internet, marketing is accessible to everyone from the multinational CEO to the bootstrapping entrepreneur working out of their living room.
Read next: How UK startups can secure investment.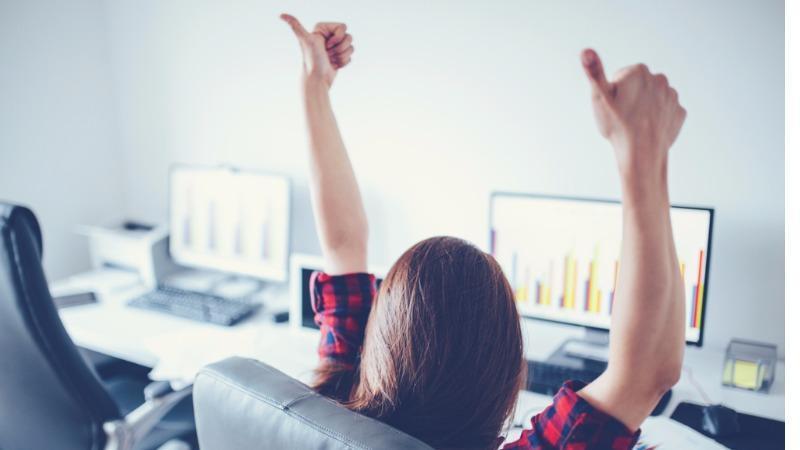 What does success look like for you?
Whatever your idea of success may be, define it. Write it down or send it to the entire team. This is an easy way to make sure everyone knows your definition of marketing success and is prepared to work towards it.
Do you want newsletter signups, white paper downloads or product purchases? Keep track of these figures and measure your efforts against that monthly benchmark.
Define your brand message
Before embarking on a marketing drive, you need to decide on your brand identity and message. This is important for selecting things such as the tone of voice you'll use to speak to customers and your overall 'personality' as a brand.
This of course depends on what your product is and who you're targeting - is it a makeup brand aimed at edgy teens or a business software company? Your marketing should be in keeping with your product and identity.
Email Marketing
Email is an effective and inexpensive way of marketing your brand. In fact, research by McKinsey & Co. finds that email marketing is up to 40 times more effective than social media, and that the buying process happens three times faster than in social media marketing.
If you don't yet have a list of subscribers, you can start building one using a landing page or set of opt-in forms on your website. Remember that everything that you do must be GDPR compliant. You also don't want to bombard your customers, only contact them when you have something to say.
Read next: How Branch helped UK startup Bloom & Wild with its deep linking issues
Start a blog
This is yet another free or very cheap marketing tool you have in your arsenal. The blog can cover explicit information about your brand, as well as interesting content related to your field.
Some HubSpot research found that businesses with blogs generate 126% more leads than those without blogs. Blogs can help drive organic traffic to your site while building your brand reputation.
Try guest blogging
Guest blogging is vital for startups. It works two ways. First of all, you can guest post on popular sites to grow your reputation as a thought leader. Second, having an influential guest blog on your website is an easy way to attract more traffic.
Look out for blogging opportunities on websites that appeal to your target market. Always include a pitch in your initial email to pique their interest. Create a writers' page of your own or reach out to select influencers individually via social media or email.
Social Media
Social media is arguably one of the most potent, and cost effective, forms of marketing out there today. For example, some 'digital first' brands have been built on a large Instagram following alone.
It's important to know which social media channel will be most suitable to your needs. While it's advisable to be on all of them, factors like your target market (younger people tend to be on Instagram, Facebook skews slightly older) and your product (brands with a strong aesthetic component do particularly well on the image-based Instagram).
You can also buy ads to place on these channels. Some of these are offered on an appealing, pay-per-click model, meaning you're only charged if someone actually clicks on one of your ads. This means far more people may see the ad, but you don't have to pay.
Think SEO
Once you understand your target audience, research the keywords that they're searching for. This list will help direct traffic to your site's landing page, your blog and your social media pages.
Instead of focusing on popular keywords, use phrases with lots of traffic but less competition, you're more likely to rank highly that way.
Paid search advertising
Once your startup is a little more established, you'll probably become keen to boost awareness beyond your small fanbase. One way to do this is via paid search advertising, which means that if someone searches terms that relate to your business, you'll appear at the top of the search results.
This can be particularly useful for local businesses, for example using the keywords 'Birmingham' and 'plumbers', you could boost your business to the top of a very relevant search.
To get started, Google Adwords and Bing Ads are a great place to get started as the top paid search networks. These ad campaigns generally operate on a cost-per-click (CPC) model where you're only charged by how many people click on the ad. Clearly, this offers a cost-effective form of advertising.
Sponsor an event
This is particularly effective for small events if you have a strong local resonance. If not, select an event that has some relevance to your product.
Generally, you simply have to pay a small fee to the event organisers and it provides a great opportunity to display marketing materials.
Copyright © 2019 IDG Communications, Inc.
Next Up: Check out these related slideshows