Can corporate wearables really drive efficiency?
Wearables, like the Apple Watch released last week, are infiltrating the enterprise it seems. Firms are beginning to make investments in the the new technology field and a surprising amount plan to do it within the next year, according to a Salesforce report that quizzed 500 firms embracing the tech.
Techworld takes a look at the figures and reasons why you might want to invest.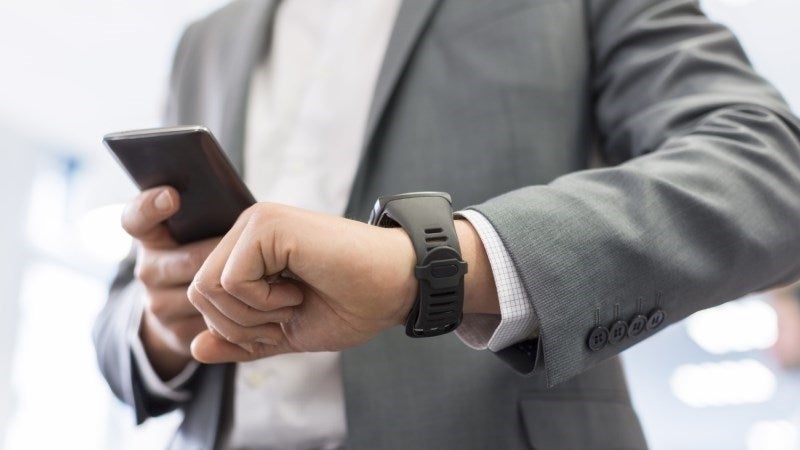 1. Could wearables form part of a business strategy?
Of those that would adopt the technology, 79 percent of respondents to the wearable survey said the tech was strategic to their company's future success. But what does that mean?
2. What areas of your firm need wearables?
Wearables are most likely to complement customer experience. This involves real-time access to customer data, hands-free instruction or guides for field service, business analytics and alerts and remote customer training.
3. Customers like them?
Like it or not, firms that offer services to customers like banking or retail will have to consider wearables as customers will want to use these devices to engage with you – for payments or loyalty schemes, for example. Salesforce predicts that wearables in the enterprise will triple within two years' time.
4. Smartwatches are the wearable of choice
The cloud-based CRM vendor says 62 percent claim to be using, piloting or planning to use smartwatches by 2018. Examples of this include sales reps using natural language speech input to send info directly from a smartwatch to a CRM.
5. Digital lanyards beat smart glasses in the enterprise adoption stakes
More firms are focusing on RFID badges and lanyards, particularly in the events space to monitor traffic flow and allow access to certain areas. But firms with workers in the field want to use glasses to support technicians on the job.
6. Wearable data
Only eight percent of those surveyed said they are ready to achieve anything worthwhile with employee and customer data generated from wearables. As adoption increases, so will vendor software and analytics packages which may help the burden.
7. Poor apps get in the way
Of those that are adopting wearables, 30 percent say lack of business applications are a "primary challenge" in deploying wearables. "The key to success for wearables in the enterprise is all about the killer business apps" says Salesforce executive Lindsey Irvine.
8. BYOW
Adoption policies like BYOW may help the cause, Salesforce says. In fact, over half of those investing in wearables have a BYOW policy in place, apparently.
The proof is in the pudding. In two years' time the early adopters can report back - but will you have missed the boat?
Copyright © 2015 IDG Communications, Inc.
Next Up: Check out these related slideshows