UK regtech startups to watch
Here are some of the best UK regulation technology specialist startups in the UK
The regulatory technology sector has experienced rapid growth in recent years, leading Deloitte to label it "the new fintech".
"The banks are under pressure and finding it hard to find new revenue sources," Rob Moffat, a partner at Balderton Capital, told Techworld: "There is more and more regulatory costs, so they are more open to ways to change and improve there."
Moffat and has put his money where his mouth is, helping his firm invest in two of the companies in our pick of the top regtech startup in the UK. Read on to see who's made the list.
Read next: Top fintech startups in the UK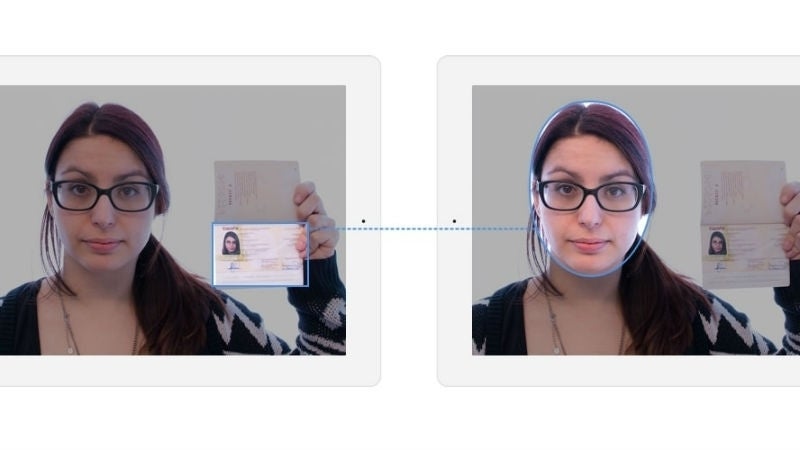 Onfido
London startup Onfido is using machine learning to provide organisations with faster access to robust identity and background checks for employees and clients. Founded by a trio of Oxford graduates, the platform plugs into various publicly available databases to give employers quick identity verification and background checks for things like employment and criminal records.
In their own words, Onfido's "intelligent software revolutionises the archaic background checking industry through automated data aggregation and verification". Where this can help with regulation is for employee background checks and anti-money laundering (AML) and know your customer (KYC) regulatory requirements.
In April 2020, Onfido raised $100 million in a funding round led by San Francisco-based TPG Growth. The firm had raised $50 million the previous year led by Softbank Investment (SBI) and Salesforce Ventures, with support from M12Capital (formerly Microsoft Ventures), FinVC and others, bringing total investment in the company to over $200 million.
Heliocor
Heliocor is a regulatory compliance software business with a bold ambition:
"We have decided to address a big and important global problem: tackling digital identity fraud and restoring trust in the system," CEO Owen Hall said in a statement. "It's a big challenge, but one that Heliocor has the experience, the products and team to solve."
The London-based company plans to solve this problem by building an anti-fraud ecosystem based on its existing products: Robolitics, a data analytics engine that helps financial institutions manage their compliance effectively and affordably; and Dokstor, a suite of software that simplifies and automates Know your Client (KYC) and Anti Money Laundering (AML) onboarding
In 2019, Heliocor earned a spot on Tech Nation's Fintech growth programme. The six-month initiative aims to help UK fintech companies accelerate their growth and scale through insight sessions, networking events with key stakeholders, and a three-day international showcase trip to the US.
Napier
Napier produces anti-money laundering and sanctions screening software that helps compliance teams make better risk-based decisions.
The company was previously known as Fortytwo Data, but rebranded in 2019 as Napier. It took its new name from Scottish mathematician John Napier, who in the 16th century discovered "logarithms", a new method of saving time and limit errors in calculations.
Soon after the rebranding, Napier was recognised in the 2020 edition of the RegTech 100 list of the world's most innovative RegTech companies.
Passfort
Passfort offers a turnkey compliance platform designed to automate the collection, verification and secure storage of customer due diligence data and documentation.
Founded in 2015 by Donald Gillies and Henry Irish, the London-based startup has built a software platform that provides users with a seamless onboarding experience that can be tailored to customer-specific processes.
It includes a cloud-based portal to investigate customer profiles and an audit trail which offers transparency of all compliance interactions that is made.
Passfort has a raised a total of £1.4million in funding, including investments from Episode 1 and Entrepreneur First.
Quantexa
Founded in 2016, Quantexa is a big data analytics startup that uses real-time entity resolution technology with network analytics and AI to form data sets and drive actionable insights.
Entity resolution is a regulatory process which involves disambiguating and reconciling records that correspond to real-world entities.
Quantexta offers what it calls 'dynamic entity resolution'. Built using open source software, the tool is designed to tackle financial crime and to help businesses better understand their customer demands.
In November 2018, Accenture formed a strategic alliance with Quantexa to help with its development of AI-powered entity resolution. It is also expected to aid in developing multiple AI solutions to tackle business challenges such as anti-money laundering, credit risk and customer insight.
Quantexa has raised a total of $23.3 (£18.29) million in Series A and B funding, led by investors including Dawn Capital and HSBC Principal Investments.
Clausematch
Clausematch is a London-based RegTech startup that provides a software-as-a-service (SaaS) solution for customers looking to streamline their regulatory processes, policies, standards and controls.
It signed a deal with UK fintech Revolut in 2019 to help it prepare for fast international expansion.
"Compliance is something that a company cannot afford to get wrong," Nikolay Storonsky, Revolut CEO and founder said in a statement at the time. "Some companies build compliance function by hiring hundreds, sometimes thousands, of professionals. We decided to double-down on technology, as it's a scalable approach that will help us as we grow and expand globally. Regulatory technologies such as Clausematch do indeed help us achieve it."
Founded by a former Morgan Stanley VP, Evgeny Likhoded, Clausematch was a 2014 graduate of the first Barclays accelerator programme, and in 2017 Barclays became a customer. It has $7 million (£5.3 million) in funding to date.
AuditComply
AuditComply describes itself as a 'risk and performance platform'. It provides a centralised platform to improve business processes through quality and compliance. The startup promises to offer its clients 'stress-free management for all your regulatory and legal compliance demands'.
AuditComply was launched in March 2014 by Kevin Donaghy (pictured), a serial technology entrepreneur. The firm is headquartered in Belfast with an office in Minnesota in the US. Notable customers include Coca-Cola, Sysco and Bushmills.
The startup raised an undisclosed sum from investors Clarendon Fund Managers, Business Growth Fund, First Derivatives and Co-FundNI in December 2017.
Credit Benchmark
London-based credit risk management startup Credit Benchmark was founded in 2012 by ex-Goldman Sachs and Lehman Brothers employee Mark Faulkner and Donal Smith.
It specialises in pooling, aggregating and anonymising credit risk data from leading global banks, so that financial institutions can make better risk management and capital allocation decisions.
In October 2018, the company announced a major expansion to its offerings, which was fueled by a $7 million (£5.43 million) investment led by Index Ventures, Balderton Capital, Communitas Capital and a group of private investors.
Credit Benchmark is now up to $34 million (£26.39 million) overall in funding since being founded.
ComplyAdvantage
ComplyAdvantage is another Balderton Capital-backed RegTech startup which provides businesses with a feed of proprietary anti-money laundering (AML) risk data as well as on-boarding screening solutions and a monitoring platform for know your customer (KYC) processes.
The system collects data from sources such as Interpol's watch list, international sanctions and media reports to automate due diligence on clients that pose a criminal risk. Off the back of this data it can provide solutions like enhanced due diligence reports, risk and compliance advice and HR services.
Stephen Ball, VP of sales and marketing, told Business Insider: "We're focused around understanding the risk around people and companies you do business with. What we've built is an AI and machine learning thing under the radar for several years. It's a very difficult thing to do, we've invested millions in building our team and to monitor global data sources and build profiles of people who pose financial crime risk."
Stephen Ball, VP of sales and marketing, told Techworld: "We're focused on understanding the risk around people and companies you do business with. We've built the world's first AI and machine learning powered database of individuals, organisations and associated entities that pose a financial crime risk."
ComplyAdvantage raised a $50 million Series C funding round in July 2020, bringing total investment to $88 million. The funding was led by the Ontario Teachers' Pension Plan Board with participation from existing investors Index Ventures and Balderton Capital.
DueDil
The London startup DueDil's underlying database allows for compliance teams to self serve reports on clients to aid in AML and KYC reporting.
The DueDil platform pulls together data from thousands of sources including company websites, financial filings, news reports, registry data, trademarks, and country court judgments. This information is then searchable by company and presented on a user friendly platform. This helps companies do their due diligence (hence the name) and avoid risks by identifying the right companies to sell to, get insights into their business, and make a sale.
Since 2011 DueDil has raised nearly $30m (£20.6m) from investors including Oak Investment Partners, Passion Capital and Notion Capital. Its customers include Royal Mail, Stripe and Kuoni.
Tessian
Tessian (formally CheckRecipient) saves you from the horror situation of sending a sensitive email to the wrong recipient.
Tessian's main product analyses millions of data points across the email network to detect patterns of behaviour and surface emails it thinks are misaddressed. If its machine learning algorithm spots unusual email addresses or detects potentially sensitive information in the email, it will prompt the sender to double check before sending.
The company also provides pre-packaged solutions for preventing misaddressed emails as well as problems like email rules, compliance and audit and sensitive attachment protection. Tessian integrates with existing email platforms including Microsoft Exchange and Citrix.
Tessian raised $42 million (£31.5 million) in a Series B funding round led by Sequoia in February 2019, with involvement from previous investors Balderton Capital and Accel. The money is being earmarked for global expansion, particularly into the US. The company has now raised a total of £44 million to date.
Kompli Global
London-based regtech startup Kompli Global provides organisations with identity and background vetting for staff and customers.
Using a combination of AI and in-house expertise, the Kompli-IQ software maps customer's corporate network and alerts to any potential risk indicators and events, such as bad actors seeking to launder the proceeds of financial crime.
It is essentially a due diligence search platform, making it easier for organisations to ensure compliance with anti-money laundering regulations while onboarding and maintaining relationships with people and companies.
To date, Kompli-Global has been self-funded but is "open to exploring future funding including M&A, VC and PE options," a spokesperson said.
Suade
A graduate from the Microsoft London accelerator, Suade was founded by two former city traders and focuses on Software-as-a-Service (SaaS) which helps firms simplify their compliance processes and regulatory obligations.
Suade wants to give everyone involved with the regulatory submission process a single platform, with automated workflows and a single source of truth when it comes to the data. Cofounder Diana Paredes told Techworld that their technology helps organisations move away from legacy systems, "by leveraging modern technology you can do things faster, more efficiently and transparently. Openness is key in regulation".
Suade has received funding from the European Commission and ODI (Open Data Institute) to work on an open source project called Financial Regulatory Data Schema (FIRE) and was part of the government's Afterburner Programme.
NorthRow
Formerly named Contego, NorthRow is an Oxford-based RegTech startup that focuses on client checks and ID documents that ensure regulatory compliance.
The company rebranded in March 2018, following the launch of its Open Banking Initiative, which came after it was chosen by the UK's Open Banking Implementation Entity (OBIE) to verify its users around the world.
Its database allows NorthRow to provide risk management tools for companies to perform employee screening, fraud investigation, KYC and AML checks and monitoring services. Customers can integrate NorthRow into existing systems and workflows with its API.
NorthRow received £900,000 in seed funding in 2013 from the Rainbow Seed Fund; the Angel CoFund and a set of angel investors.
Percentile
Percentile focuses on building software for risk officers at capital markets firms to stay abreast of regulatory requirements like stress testing and the Basel III framework.
The London startup wants to help risk managers get away from spreadsheets. It automates and aggregates risk across the organisation and the wider market to take away some of the more tedious work related to regulatory requirements.
Recordsure
Recordsure is one of the more established startups on this list: founded in 2011 by Joanne Smith (pictured), a former FSA regulator. Smith set up the company 'in response to recurring conduct and culture failures in the financial sector' and has since spent six years and £14 million on research and development.
Using technology, the company has improved the recording of linguistically complex financial or regulatory conversations and has introduced automation and machine learning solutions that can read, comprehend, and flag risk factors in recorded interactions.
Copyright © 2020 IDG Communications, Inc.
Next Up: Check out these related slideshows