How UK banks are looking to use AI and machine learning
The major UK banks are eyeing artificial intelligence (AI) technology to help them use the huge volumes of data they have on hand to improve compliance, increase customer engagement and improve operational efficiency.
According to a report from Accenture, banks are likely to see savings of between 20 to 25 percent across IT operations, infrastructure, maintenance and operations costs.
Whether this truly benefits the customer more or the banks themselves is up for debate, and up to regulators to try and police. Still, applications of machine learning techniques to banks rich data sets can help fight fraud, save time and money for customers and automate back-office functions.
So, just how are the major banks looking to use the cutting edge AI and machine learning technologies? Here are just a few examples.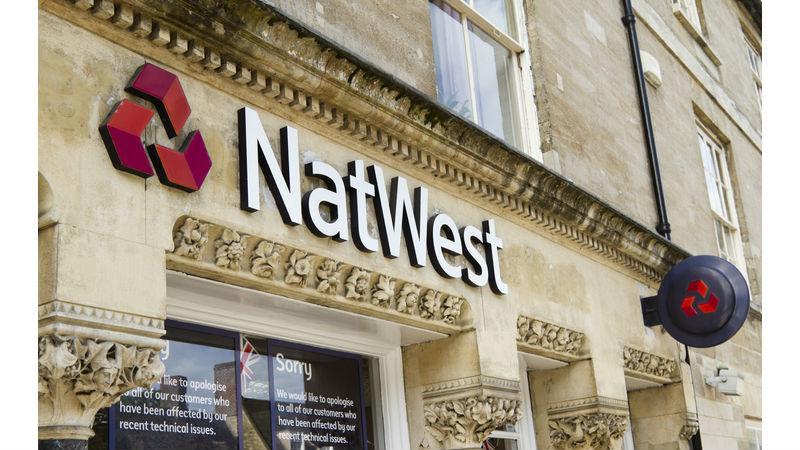 Building AI teams
UK bank Natwest is looking to leverage AI across its business by building a dedicated AI team in-house.
This team has already identified using AI to improve its customer service contacts, with the team developing topic and category models to scan all incoming emails to pick out recognised topics and use smarter routing.
Read next: How Natwest built an AI team and gets projects into production
That being said, adopting AI technology in a major bank is not easy and is likely to include some challenges. "The first mile is to get access to lots of good quality data," Tom Castle, head of AI Practice and development at Natwest has said. "The challenge is that lots of banks have historically treated data as a liability.
"At the other end of the spectrum is the last mile, which is the ability once you have built something to get that through regulatory and compliance and into production," he added.
Shezad Khan, global head of advanced analytics at HSBC has spoken about his own challenges in hiring people with AI skills at his employer.
"It has been a nightmare for the past eight months," he said in March 2019. "I have been trying to recruit for 10 data scientists over the past eight months. HSBC has a list of suppliers we only work with and if you want to apply for a job at HSBC you fill out a form, take a situational judgement test, then a series of interviews. So for data science, where there is high demand for people like that I have been losing out on a lot of candidates because of that process."
Anti-fraud
One of the core uses for machine learning in the banking world has been to combat fraud and improve compliance. The technology is ideally suited to the problem as machine learning algorithms can comb through huge transactional data sets to spot unusual behaviour.
"When you know about [fraud] now, something can be done about it," Andrew McCall, chief engineer for big data at Lloyds Banking Group said. "If you know about something that happened yesterday, it is not as effective as an anti-fraud mechanism."
Read next: How Stripe plans to combat online payments fraud using machine learning and analytics with Radar
Douglas Flint, chairman of HSBC said at the inaugural International Fintech Conference in April 2017: "Using AI and machine learning to police the financial system is creating opportunities to do things better, to protect customers and ourselves."
Algorithmic trading
Banks have used computer algorithms to trade stocks and shares since the 1970s, a practice that was partly responsible for the 1987 'Black Monday' stock market crash. But as AI systems get better the banks are naturally looking towards the technology to get an edge over the competition.
Head of group innovation at Barclays Michael Harte said in April 2017 that the most obvious use for AI in banking is "in large algorithmic trading". This means "using vast amounts of high velocity data to outsmart the competition and to provide better instruments and value to customers."
It is worth noting that where Harte said customers, he presumably means Barclays' investment clients, rather than everyday retail banking customers. For more on electronic high frequency trading and how it helped a handful of banks 'rig' the US equity market Michael Lewis' book Flash Boys is well worth a read.
AI-enabled insights
Northern Ireland-based Ulster Bank began using Salesforce Einstein to provide AI-enabled insights to its frontline staff back in 2017.
The firm started trialling the AI software with just 10 managers in 2016, then after a successful trial programme quickly scaled to 500 relationship managers with 10 weeks.
Read next: Ulster Bank improves NPS score by 10 points since adopting Salesforce
"For anyone who works in banking, to get anything done in 10 weeks is an achievement," Maeve McMahon, head of marketing and communications at Ulster Bank said.
Since shifting to Salesforce, Ulster Bank has the best NPS score amongst Irish banks - which is a measure of the propensity for a customer recommending the brand - according to McMahon.
AI-managed funds
UK hedge fund Man Group has also been using AI algorithms to define investment strategies for some of its funds over the past year, with extremely positive results.
As reported by Bloomberg in September 2017: "By 2015 artificial intelligence was contributing roughly half the profits in one of Man's biggest funds, the AHL Dimension Programme that now manages $5.1 billion, even though AI had control over only a small proportion of overall assets."
The machine learning system scours millions of data points, including granular trading information on companies around the world and comes up with moneymaking strategies autonomously by spotting patterns human's can't see and self correcting to keep on improving and adapting to changes in the market.
Read next: How hedge funds are using AI and machine learning
Bloomberg also reported that Man, and the industry as a whole, is also using AI to "find the speediest way to execute trades, to make bets on market momentum, and to scan press releases and financial reports for keywords that could signal that a stock will rise or fall."
Robo-advice
Robo-advice and democratising investment opportunities has long been the realm of fintech startups, in the UK specifically with the likes of Nutmeg and Moneyfarm.
The big banks are starting to get in on the act now too, with UBS launching its SmartWealth product in the UK and Natwest launched a robo-advice service called Invest for as little as £500 back in November 2017.
Read next: How Natwest built the first high street bank robo-advice service

These services ask customers a set of questions so that a machine-learning algorithm can assign them a risk category and invest their money in a portfolio, generally low-risk exchange-traded funds (ETFs).
By automating this process the banks can cut out the need for individual fund managers and bring the fees attached to investing down to attract more customers into the bank.
Robo-advisors then give customers access to their portfolio and offer support and customer service through chatbots, again cutting the cost traditionally associated with offering this sort of service.
Anti-money laundering
After receiving a $1.9bn (£1.2bn) fine over money laundering in 2012, HSBC admitted that its money laundering controls were not fit for purpose. The bank said back in 2017 that it is using Google Cloud machine learning capabilities for anti-money laundering.
The CIO at HSBC Darryl West said the bank is using machine learning to run "analytics over this huge dataset with great compute capability to identify patterns in the data to bring out what looks like nefarious activity within our customer base. The patterns that we identify are then escalated to the agencies and we work with them to track down the bad guys."
Read next: HSBC turns to Google Cloud for analytics and machine learning capabilties
HSBC has also been working with the London-based big data startup Quantexa to help the bank spot potential money laundering activity.
HSBC has been piloting the technology since 2017, which uses AI techniques to analyse internal, publicly available, and transactional data within a customer's wider network to spot rogue behaviour. It is now integrating Quantexa technology into its systems this year.
The bank participated in a $3.3 million (£2.3 million) funding round in Quantexa in March 2017.
Ray O'Brien, HSBC's global risk COO and head of global risk analytics, said: "Following our investment in Quantexa, we are looking forward to working closely with the company to utilise its technologies as we become more intelligence led in our approach to financial crime risk management."
As startups like the UK-based ComplyAdvantage try to show, AI is ripe for application to tracking money laundering as it is especially good at spotting odd behaviour within large data sets, like banking transactions.
Real-time transaction analysis
Being able to track transactions in real time has historically been an issue for major banks that have a huge amount of legacy IT infrastructure.
However, getting data in place to be able to track transactions at low latency would not only give the banks a better view of their customers, it would also give them the dataset required to apply AI and deep learning to provide personalised, value-added products to customers as it learns about spending habits over time.
Read next: Lloyds Banking Group prepares for open banking by shifting towards realtime data feeds
The data science team at Lloyds has been working on this problem and found a way to track transactions in near to real time.
Andrew McCall, chief engineer for big data at Lloyds Banking Group said that getting to near real-time data processing within the bank "starts to open up lots of possibilities in terms of machine learning and how we can better serve customers and give them better insight into their own finances."
Personalised recommendations
Barclays head of group innovation Michael Harte envisions an AI system that can help the bank create and recommend better banking products to customers on a more personalised basis.
He said that the people within banks responsible for "inventing and maintaining products and services for customers" should be most excited by the technology. "So that what you bring customers is what they need. So tailor specific algorithms to the individual, instead of selling these generic products," he said.
Read next: Meet the UK's new breed of digital mortgage brokers: these UK fintech startups want to fix the 'soul crushing' mortgage process
For example, there is already a growing number of startups that are looking to use machine learning algorithms to help customers find the best mortgage product, such as Trussle and Habito in the UK.
Credit applications
Banks can use machine learning algorithms to analyse an applicant for credit, be that an individual or a business, and make approvals according to a set of pre-defined parameters. These algorithms simply look at a customers credit score, age and postcode to make a decision in seconds.
However there are concerns that algorithms may not be as impartial as people think, and that getting the banks to explain the decision-making of their AI may not be as simple as it seems.
"It's not entirely clear how to properly equip a watchdog to do the job, simply because we are often talking about very complex systems that are unpredictable, change over time and are difficult to understand, even for the teams developing them," Brent Mittelstadt of the Oxford Internet Institute told The Guardian.
Chatbots
Royal Bank of Scotland (RBS) designed a customer service chatbot called Luvo.
Luvo is a natural language processing AI bot which will answer RBS, Natwest and Ulster bank customer's questions and perform simple banking tasks like money transfers. If Luvo is unable to find the answer it will pass a customer over to a member of staff.
Read next: RBS says it's 'twelve months ahead' of other UK banks with Luvo AI customer assistant
The bank said Luvo "talks to you through WhatsApp-type interaction" and what sets it apart from digital assistants like Siri and IKEA's Ask Anna is its ability to understand context and perform tasks.
Investment research
Outside of the UK the Swiss bank UBS is developing an AI tool for investment research. The world's biggest wealth manager is building "virtual agents" that can perform investment research to near-human levels.
Annika Schroeder, AI lead at UBS Group Innovation said that the bank is "trying to build virtual agents that can imitate the quality of an investment analyst. It can screen through market data, through SEC filings and can actually do a company valuation with all of the inputs that a human analyst would use and can produce text in a fairly decent quality and almost human mimicking language, so we are getting very close there."
UBS isn't ready to put this into live production yet, and Schroeder wouldn't be pushed on a potential timeline.
The bank is also investigating ways to use AI systems to eliminate bias from the behaviour of its portfolio managers; automate some KYC processes; customer facing chatbots and automating the resolution of IT tickets.
Copyright © 2019 IDG Communications, Inc.
Next Up: Check out these related slideshows