The history of AWS: A timeline of defining moments from 2002 to now
Amazon Web Services (AWS) was launched by the ecommerce giant Amazon in 2006, quickly growing into a company that has fundamentally transformed the IT industry in an era of widespread cloud computing and carved out a market-leading position.
Synergy Research Group's figures in 2018 peg AWS as the clear market leader globally for public IaaS and PaaS service revenues, at 40 percent market share, followed by Microsoft at 17 percent, Google at 8 percent and Alibaba at 5 percent.
Still, Microsoft and Google have increased their focus on public cloud in recent years, and present a significant threat to AWS as large businesses consider how to move more workloads out of the data centre.
At the same time, cloud uptake is thought of in some quarters to still very much be in its infancy - Gartner, for one, predicts the worldwide IaaS market to grow to $71.5 billion by 2020, so there is plenty of market to go around.
How did AWS reach this point? Here are some of the defining moments along the way.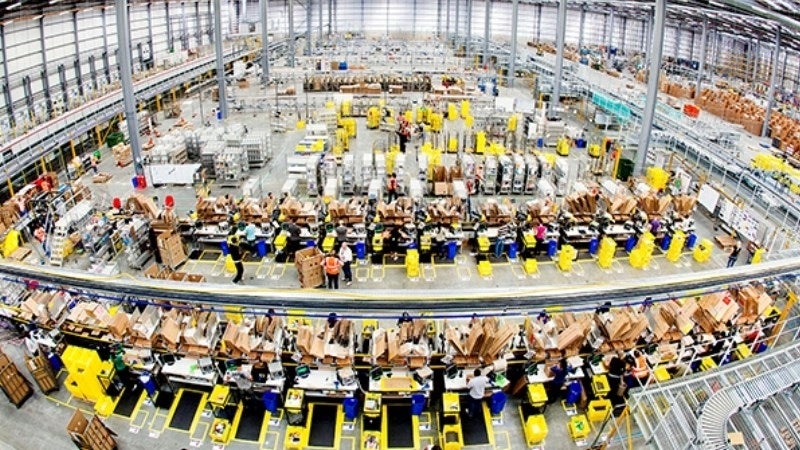 Amazon Web Services launches (2002)
It was actually back in 2002 that AWS was formally launched, as a free service that allowed companies to incorporate Amazon.com features on their own sites.
The early version of the business was aimed at helping developers "build applications and tools that will allow them to incorporate many of the unique features of Amazon.com into their websites".
S3 and EC2 released (2006)
It wasn't until a few years later, in 2006, that AWS formally launched with its first cloud products, enabling businesses to build their own applications using Amazon's infrastructure.
First was Simple Storage Service (S3), followed by Elastic Compute Cloud – or EC2 – its server rental and hosting service. EC2 has been added to over the years, with various instance types offering different configurations of CPU, memory, storage and networking capacity, for example.
Both remain highly popular products for AWS customers.
Competition heats up as Google and Microsoft launch cloud services (2008)
Two years after launching its cloud services, Google joined the market.
While it has typically been viewed as trailing in third place among the big public cloud providers, this is beginning to change, and with the hiring of former VMware CEO, Diane Green, to lead its enterprise cloud business, Google has its eyes on gaining more traction with large businesses.
And more competition arrived in 2009, when Microsoft launched what currently is the biggest threat to AWS, lifting the lid on its Azure cloud beta.
The presence of Microsoft products in many enterprise data centres, and established relationships with many businesses, has meant that Azure is a clear consideration for .NET developers and those that consider themselves a Microsoft 'shop'.
Virtual Private Cloud launches (2009)
AWS proved popular with developers wanting to quickly spin up services and applications, but few traditional enterprises were confident with moving more substantial workloads into the public cloud.
The Virtual Private Cloud was launched as part of AWS' ambitions to gain business from more conservative companies by giving them a private, self-contained partition of the AWS data centre.
AWS holds first customer event (2012)
The first major AWS developer conference was held in Las Vegas in 2012, highlighting its growing user community.
Its Re:Invent conference has been a regular fixture since, with more than 30,000 people now registering for the event, and AWS also holds a yearly customer event in the UK.
CIA picks AWS over IBM for private cloud (2013)
AWS does not usually build dedicated infrastructure for customers. But it was keen to do so for a lucrative private cloud contract with the CIA worth $600 million in 2013.
Most interesting, perhaps, was who it was up against: one of the traditional enterprise big-hitters, IBM.
The decision to choose AWS was symbolic of a shift in power and boosted AWS' credentials as an enterprise-grade cloud supplier. IBM argued at the time that "unlike Amazon, IBM has a long history of delivering successful transformational projects like this for the US government".
RedShift launches, becomes fastest growing AWS service (2012)
In 2013, the data warehousing as a service platform RedShift was launched as part of the ongoing process of building out the data processing capabilities of AWS. Released in the same year as NoSQL service DynamoDB, RedShift is described as "fully managed, petabyte-scale data warehouse service in the cloud".
Both were followed by big data processing service, Kinesis, the following year.
By 2015, AWS was touting RedShift as the fastest-growing product in its history.
Reveals financial results for the first time (2015)
The amount of money actually being made by the big vendors had largely been shrouded in mystery for years. While Microsoft and IBM had included IaaS revenues with a range of others, Amazon was even less clear about how much AWS was making.
In May 2015 it finally gave a clearer idea of how much the business was bringing in.
AWS said it had achieved revenues of $4.6 billion in 2014, and expected it would grow at a rate of 49 percent to $6.2 billion in 2015.
Amazon Launches Snowball and Snowmobile (2015-16)
In October 2015 AWS released the Snowball, a 50 terabyte appliance allowing large enterprise customers to migrate large volumes of data into the AWS cloud by shipping the appliance between their offices and AWS data centres.
Then, in February 2016 the company also rolled out the Snowmobile, an 18-wheel truck filled with hard drives that can store up to 100 PB of data and supports data transfer at a rate of 1 Tb/second across multiple 40 Gb/second connections.
AWS focuses on regional data centre strategy in post-Snowden era (2016)
AWS has always had a relatively large number of datacentre availability zones.
But, with customers increasingly concerned about data sovereignty issues, it stepped up efforts to provide regional data centres, launching a UK region in December 2016.
The decision was quickly followed by Microsoft and Google.
AWS surpasses $10 billion revenue target (2016)
At the start of 2016, Amazon CEO Jeff Bezos promised that AWS would hit $10 billion in revenue "at a pace even faster than Amazon achieved that milestone".
By the end of the year AWS had blown past that assertion, registering $12.2 billion of revenue in 2016, with $3.1 billion in operating income profit.
AWS nears 100 services (2017)
AWS now offers nearly 100 cloud services to customers for compute, storage, database, analytics, networking, mobile, developer tools, management tools, IoT, security and enterprise applications.
The company has been focusing on serverless computing (through Lambda) and machine learning tools in recent years.
Lambda was launched in 2014 to automate processes for backend developers, allowing them to run code in AWS without provisioning or managing servers, popularising a new development approach called serverless.
Read next: AWS announces three new AI and machine learning services for customers: Amazon AI availability and pricing
Then, at its annual re:invent conference in December 2016, AWS seriously expanded its range of AI and machine learning services for developers. The company added an image recognition service called Rekognition, a text-to-voice service called Polly and open sourced the core engine behind its AI virtual assistant Alexa through the Lex service.
AWS fronts queue for lucrative Pentagon contract (2018)
AWS became embroiled in a nasty war of words with fellow cloud vendors after it was accused of fronting the queue for a winner-takes-all $10 billion cloud-computing contract with the Pentagon.
Rivals argued that a single-vendor contract was bad for business and national security, as well as aiming some lesssavoury accusations of improper or even corrupt business practices.
AWS gets serious about hybrid cloud (2018)
At re:invent 2018 AWS made a splash by announcing its first true hybrid cloud product. Called Outposts, it is a fully managed service where customers get pre-configured hardware and software delivered to their on-premise data centre or co-location space to run applications in a cloud-native manner.
Read next: AWS gets serious about hybrid cloud with Outposts, so who is it for?
Nick McQuire, head of enterprise and artificial intelligence research at CCS Insight said at the time: "The headline of the keynote was the fact that AWS is clearly doubling down on hybrid cloud and its partnership with VMware.
"AWS Outpost was arguably the show's key announcement and shows the firm is taking necessary and practical steps in delivering on critical customer needs for consistent hybrid cloud services. This is a major move in the firm's evolution in bringing AWS into the data centre."
Copyright © 2019 IDG Communications, Inc.
Next Up: Check out these related slideshows