The most notable tech acquisitions of 2017
Last year saw some massive tech acquisitions, with SoftBank purchasing ARM for a whopping $32 billion (£25 billion), HP snapping up Samsung's printer business and Oracle acquiring Netsuite, not to mention the mammoth news of Verizon agreeing to buy Yahoo Inc for $4.8 billion (£3.6 billion).
And 2017 is no different, with a number of notable tech deals big enough to make your eyes water.
Here are the most notable tech acquisitions of 2017.
To take a look back at 2016's top tech purchases, see 17 of the most notable tech acquisitions of 2016.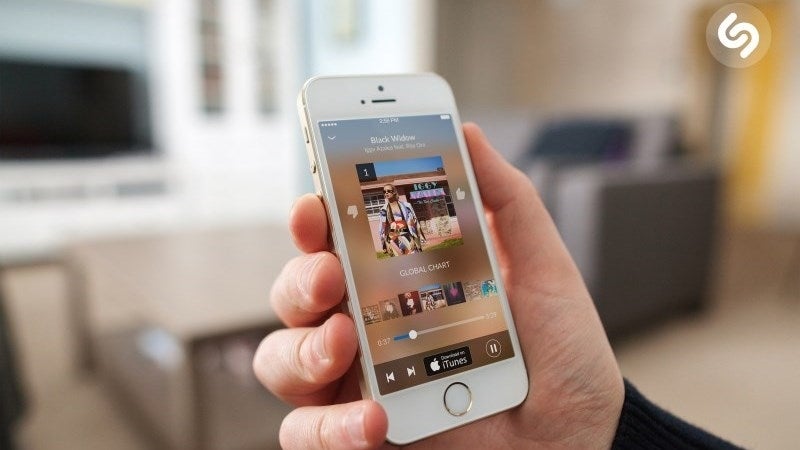 Apple buys Shazam
This week saw Apple purchased London-based music company Shazam for an undisclosed amount.
Shazam - a song recognition app - was valued at $1 billion (£750 million), gaining unicorn status after a $30 million (£22 million) Series F funding round in 2015. However, the actual sale price is more likely to be around $400 million (c.£300 million), according to Recode.
And while the motivations behind this purchase are yet to be revealed, speculation suggests that Shazam could be used to enhance Apple's own music discovery capabilities.
Read next: Why is Apple interested in buying Shazam?
Verizon buys Yahoo
Verizon announced in June that it had completed its acquisition of Yahoo for $4.5 billion (£3.5 billion).
The US telecoms company said that it plans to combine its new assets with its existing AOL business to create a subsidiary called Oath, covering some 50 media brands and more than 1 billion people across the world.
Tim Armstrong, former CEO of AOL, will be heading up these new operations with Marissa Mayer choosing to resign from Yahoo as a result of "inherent changes" to her role "resulting from the closing of the transaction".
The deal dated back to February 2016, when Yahoo revealed that it was looking for "strategic alternatives" for its core business, and by July Yahoo had agreed to sell the company's core internet operations to Verizon.
This acquisition spilled over into 2017, with news of Yahoo's recent (and multiple) data breaches causing Yahoo to reduce its price slightly.
ESW Capital buys Jive
In May, collaboration software company Jive was acquired by ESW Capital - an Austin, Texas-based private equity firm specialising in enterprise software companies - for $462 million (£358 million).
Jive has become part of the Aurea family of technology companies, with the plan being to integrate it into Aurea's customer experience (CX) management platform.
Aurea CEO Scott Brighton said of the purchase: "Jive, in combination with Aurea, enables us to bring customer experience and employee and customer engagement together."
The sort of software Jive makes - known as Enterprise 2.0 - has become ubiquitous now, and is being increasingly dominated by the likes of Microsoft and new players like Slack. Which makes the acquisition at this price arguably the best possible outcome for the company.
Read next: Nine of the best enterprise collaboration software tools | Slack, Workplace, Microsoft Teams and more
HPE buys SimpliVity
January 2017 saw Hewlett Packard Enterprise buy hyperconverged infrastructure provider SimpliVity for $650 million (£520 million). The deal - that is expected to close in the second quarter - will boost HPE's hyperconverged portfolio.
The vendor has already announced new products following the acquisition. HPE will combine SimpliVity Omni Stack software with its DL380 servers, which will be available during the second half of 2017.
Cisco buys AppDynamics
In January 2017, Cisco acquired application analytics firm AppDynamics for $3.7 billion (£2.9 billion).
San Francisco-based AppDynamics provides software that monitors the performance of most applications, flagging issues and areas that need particular attention.
The deal came just before AppDynamic's IPO and closed in March 2017.
HPE buys Nimble Storage
In March 2017, HPE agreed to buy hybrid storage provider Nimble Storage for $1.09 billion (£1.5 billion) cash, in an attempt to expand its growing storage business.
HPE CEO Meg Whitman has been focusing on networking, storage and technology services as part of a major restructuring of the business.
Apple buys Lattice
Apple acquired Californian startup Lattice.io in May for between $175-$200 million (£132-151 million).
The startup provides an AI-enabled engine that can take unstructured 'dark' data and turn it into meaningful and structured insights.
And while in true Apple fashion, the tech giant declined to reveal how it plans to use Lattice, the significant price tag suggests it has big plans for the technology to build out its own machine learning capabilities.
CA buys Veracode
CA Technologies has agreed to acquire security testing firm Veracode for $614 million (£490 million). The deal is said to broaden CA's devops portfolio, and expand its development and testing offering for enterprises and app developers, with the acquisition expected to be completed in the second quarter of 2017.
Veracode provides a software-as-a-service platform that helps developers improve the security of their applications.
Apple buys Workflow
March 2017 marked the completion of Apple's acquisition of iPad and iPhone automation tool Workflow, according to TechCrunch.
Workflow allows users to create a list of functions or commands that will automate certain tasks within an application. Created by a small team comprising of Ari Weinstein, Conrad Kramer, Ayaka Nonaka and Nick Frey, along with the purchase of Workflow, Apple will also be hiring its creators.
Google buys Kaggle
In March 2017, Google confirmed its acquisition of Kaggle, an online community of data scientists and host of data science and machine learning competitions, for an undisclosed sum.
In early March, Google and Kaggle joined forces to host a $100,000 competition around machine learning and the classification of YouTube videos.
And while the details of this acquisition of vague, it's believed that Google bought Kaggle to improve its AI and machine learning capabilities, by taking advantage of Kaggle's active community of 600,000 data scientists.
Intel buys Mobileye
US chipmaker Intel agreed to purchase Israel-based driverless car firm Mobileye for $15.3 billion (£12.5 million) in March 2017.
Mobileye currently holds contracts with 27 car makers, and according to the BBC. It also controls two-thirds of the software for automatic emergency braking and semi-autonomous cruise control systems on the market.
In partnership with BMW, Intel and Mobileye are working to produce a working fleet of 40 driverless of BMW 7 Series cars on roads by the end of 2017.
Copyright © 2017 IDG Communications, Inc.
Next Up: Check out these related slideshows