The best cloud-based spreadsheet software options
Although Microsoft Excel still plays a major role in many business tasks, modern organisations increasingly desire spreadsheets which are always up to date, allow for concurrent editing and can be accessed remotely, from any device.
We look at the best cloud-based spreadsheet software on the market.
Read next: Google Sheets v Microsoft Excel: what's best for your business?
Additional reporting by Hannah Williams.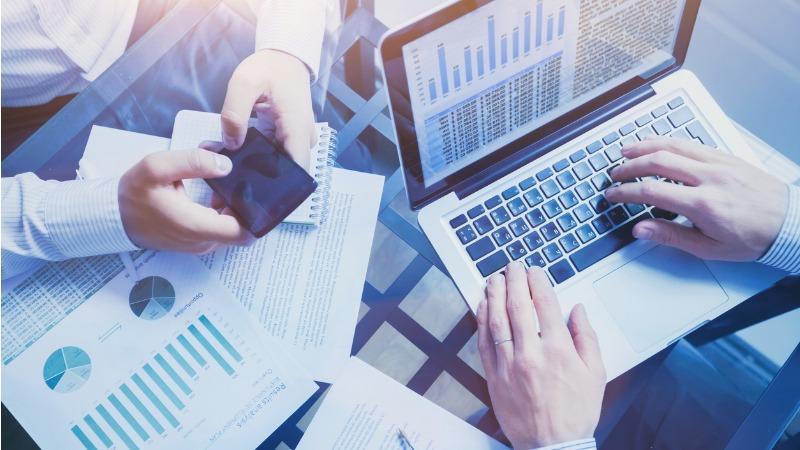 Smartsheet
Smartsheetis a cloud-based collaboration and work management tool, designed with an online spreadsheet similar to that of Microsoft Excel.
Its spreadsheet feature offers real-time visibility for co-workers, as well as spreadsheet rows that can be expanded or collapsed to show individual tasks which can be sorted in order of deadline, priority or name.
Users can also include dates, which Smartsheet will include in a calendar view for all users to access. Notifications can be set to inform staff each time a new spreadsheet is created or updated.
Data from Microsoft Office or Google applications can be imported into Smartsheet and the product integrates with Salesforce, Dropbox and AWS.
Smartsheet is available on desktop and app-based on iOS and Android. Pricing starts from $14 (£10.70) for the individual plan and $25 (£19.10) per user, a month for the business plan. There is also an enterprise plan, with pricing available on request.
It also offers a free 30-day trial.
Airtable
Airtableis a cloud collaboration service, which offers online spreadsheet and database capabilities.
Unlike traditional spreadsheets, users can add any context into Airtable fields such as attachments, images, checkboxes, barcodes, long notes and more.
Users can also create a database within the spreadsheet, with the ability to set up columns, records and collaborate with team members on specific inputs.
Airtable includes integration with a number of applications such as Asana, Box, Gmail, and Google Drive.
The basic features are available for free, and pricing starts a $10 (£7.64) for the plus package and $20 (£15.28) for the pro package.
Apache OpenOffice Calc
OpenOffice Calcis the free cloud-based spreadsheet feature amongst Apache OpenOffice software package.
It offers similar capabilities to Microsoft Excel, yet also includes several features that are not available in Excel such as a system that automatically defines a series for graphs based on the layout of data. It can also format spreadsheets as PDF files.
Calc includes a DataPilot feature, which is a built-in technology that enables users to easily pull in raw data from corporate databases, cross-tabulate, summarise and convert into detailed information.
Its 'solver component' feature is available to solve optimisation problems where the optimum value may require a different method of calculation.
Calc is available on Microsoft Window, Mac OS X, Linux and other operating systems. Spreadsheets are also available in OpenDocument, PDF and other file formats.
Zoho Sheet
Zoho Sheetis a user-friendly spreadsheet application that forms part of the Zoho Office Suite, alongside Zoho Write and Zoho Show
The freemium edition is a good choice for freelancers and small businesses as it's free for up to 25 users and includes a range of features designed for SMEs. Integrations with third party software including Google Drive and Dropbox add additional file sharing and collaboration capabilities.
Zoho Sheet is available for free and is available on desktop, iOS and Android.
Workday Worksheets
Cloud HR and finance specialists Workday released its 'Excel killer' spreadsheet product Worksheets in September 2016. With Worksheets, Workday customers can import existing spreadsheets and models into Workday Planning, enabling real-time collaboration via a chat interface.
Read next: Is Workday Planning the Excel killer?
Workday's spreadsheet is built on an object-oriented, in-memory database, which allows for transactions and analytics to sit side by side.
Anaplan
The enterprise-focused startup Anaplan, founded in York in the UK, has built its worksheets on top of a proprietary Java-based, in-memory calculation engine called Hyperblock. This means any changes to core models are updated in real time regardless of data volume and the number of collaborators.
Read next: How Anaplan plans to kill off Excel use within the enterprise
Anaplanand Workday both offer what is essentially an Excel copycat spreadsheet layer built on top of a cloud-based calculation engine which allows for concurrent users and real-time collaboration on up to date data. It also has some unique analytical capabilities for managers to get insight from the data sitting in these spreadsheets.
Pricing is available on request.
Sage Business Cloud Accounting
Sage Business Cloud Accounting, the cloud accounting and invoicing software from UK vendor Sage, offers collaborative spreadsheets as a built-in feature.
One of the benefits of Sage's software is that it is built for business users, not Excel experts, so reports like profit and loss are generated automatically without having to know how to do a pivot table.
Read next: Best accounting software for small businesses
Pricing starts at £6 a month for the start package, £6.60 a month for its accounting package and £20 per month for Sage 50cloud. It also offers a free 30-day trial.
Google Sheets
Built on Google's own cloud technology, Google Sheets is a simple and free spreadsheet application which allows for concurrent users.
Read next: Google Sheets tips: The best Google Sheets shortcuts
All data is stored in the Google Cloud and is pretty much unlimited. The downside is that functionality is pretty limited when offline.
It can also be purchased as part of Google Gsuite, which includes Gmail, messaging, calendar and other integrated features. Pricing starts at £3.30 per user, a month for the basic plan, £6.60 per user, a month for the business plan and £20 per user, a month for the enterprise plan.
There is a free 14-day trial period also available.
Microsoft Excel
You can collaborate in real time using Microsoft Excel Online, as long as you are running it through a shared OneDrive or SharePoint folder.
Read next: Nine free and open source Microsoft Excel alternatives business-users should consider
This may require a slight change in user licence or even rewriting some business processes internally, but will allow users to collaborate on workbooks in their favoured Excel format. They can also take advantage of concurrent functionality, added mobility as files can be accessed online, and the fact that all workbooks will always be the most up to date version.
Apple Numbers
Apple's Excel alternative Numbers, which is part of the iWork stable of Office copycat products, allows for real-time collaboration through iCloud.
The problem here is that Numbers isn't particularly cross-compatible and free storage is capped at a measly 5GB. Although PC users can collaborate on a sheet by logging into iCloud and Numbers sheets can be saved as Excel files, that kind of defeats the point of it being an 'alternative' solution to Excel. So compared to Google Sheets, which is free and comes with near-unlimited storage, Numbers doesn't scale across a business particularly well.
Copyright © 2019 IDG Communications, Inc.
Next Up: Check out these related slideshows