Best blockchain-as-a-service (BaaS) options
In the past few years, the buzz around blockchain has reached fever pitch. Spawned by bitcoin, the tech has since found application in industries from banking to social media.
The distributed ledger technology (DLT) can be used to reduce the risk of fraud by increasing transparency. It also adds visibility to supply chains by allowing all parties to have a common, real-time view of transactions.
Large banks and insurance companies are among the heavyweight players taking an interest in the technology. So it's no wonder then that a crop of technology firms are now boasting 'blockchain-as-a-service' (BaaS) straight out the box.
Here, we take a look at some of the best on offer.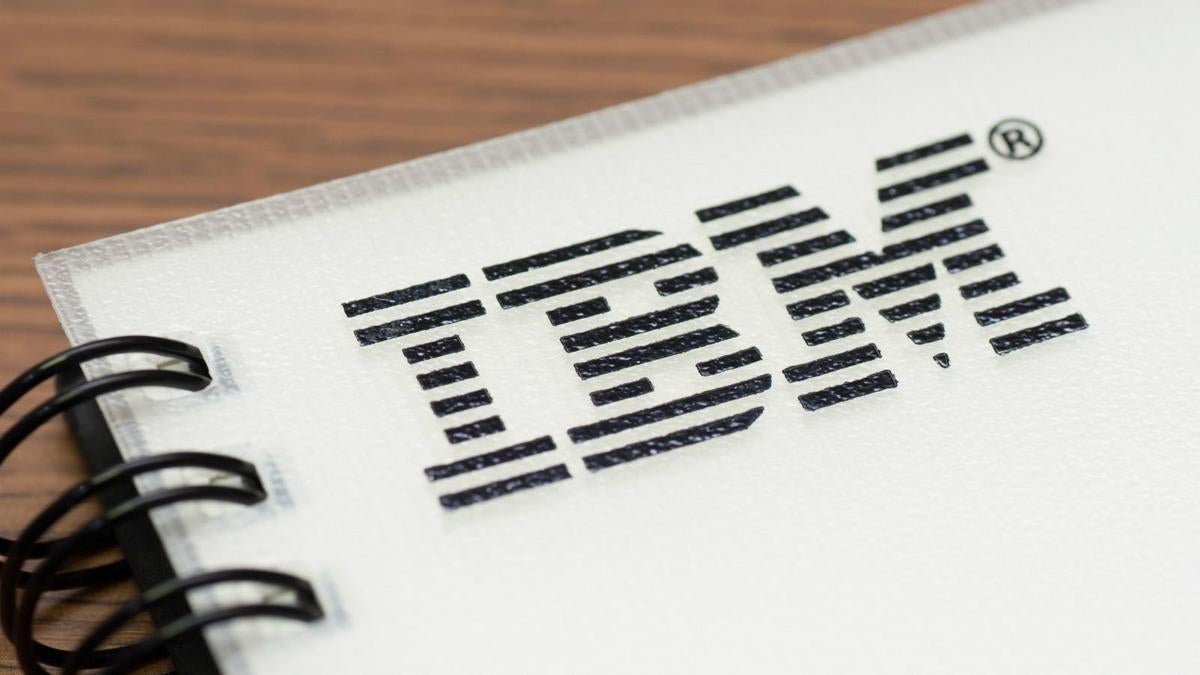 IBM Blockchain Platform
IBM's blockchain platform allows businesses to, 'develop, govern and operate a blockchain ecosystem quickly and cost effectively on a flexible, cloud-based platform'.
In 2017, Juniper Research discovered that 60% of tech executives and leaders named IBM as the blockchain market leader.
You can sign up to the Starter Membership Plan for free during the beta period and at a low cost after that. Alternatively, the Enterprise Membership Plan, costing $1000 per month for each peer deployed, offers 'premium support, a secure blockchain environment for early production workloads, and added layers of security.'
Some of the businesses already taking advantage of IBM's blockchain service include Walmart, which is using it to improve traceability and transparency within the food supply chain, and Northern Trust, which is using it to increase clarity in private equity deals.
Salesforce Blockchain
Software-as-a-service giant Salesforce recently tossed its hat into the blockchain ring with the launch of Salesforce Blockchain, a low-code platform that allows companies to construct blockchain networks, workflows, and apps focused on sharing verified, distributed data sets between partner and third party networks.
The company reported that 72% of surveyed consumers and customers believe blockchain will transform their expectations within the next few years, creating a clear incentive for the company to launch a blockchain product.
The product is currently available to a select group of partners and is billed for general release in 2020.
Microsoft Azure Blockchain
On the Microsoft Azure platform, you can 'develop, test, and deploy secure blockchain apps'.
A big selling point of Microsoft's blockchain platform is the reduced time taken to develop an application thanks to the modular and preconfigured options.
Another plus is that clients aren't charged for the blockchain solution itself, only the resources consumed such as compute, storage and networking.
Clients can select the blockchain ledger that is most appropriate to build their solution on, including: Corda, Ethereum and Hyperledger Fabric.
An example of a company using the service is Webjet, which is using it to power Rezchain, a payment reconciliation service for the online travel market.
Amazon's Blockchain Templates
Launched in April, 2018, Amazon's Blockchain Templates are a bit late to the party, but may well instil fear in companies more established in the blockchain space such as IBM and Microsoft.
Blockchain Templates offer 'blockchain-as-a-service' for Amazon Web Services that facilitates the development of projects built upon blockchain.
The software allows users to build on top of two forms of blockchain ledger technology - either Ethereum or the Linux Foundation's Hyperledger Fabric.
The difference between the two centres on the fact that Ethereum is geared towards public applications, while Hyperledger Fabric is more suited to private cloud applications.
Given that AWS is the largest cloud infrastructure platform in the world, adding blockchain capabilities may well prove attractive to developers.
Alibaba Cloud
Alibaba Cloud (the cloud computing arm of the vast Chinese internet conglomerate, Alibaba Group) has launched a Blockchain as a Service (BaaS) offering available across major global markets, including Europe.
It's an enterprise-level service based on blockchain technologies that aims to help customers create secure environments for blockchain implementations on the frameworks Hyperledger Fabric and Ant Blockchain.
A range of applications are supported by the service, including automatic deployment, consortium blockchain management, smart contracts, user and certificate management and SDK (Software Development Kit) applications.
Alibaba Cloud recently opened two UK data centres to expand its availability across Europe and the Middle East, where it already had availability zones in Frankfurt and Dubai.
Oracle Blockchain Cloud Service
Oracle has launched its Oracle Blockchain Cloud Service as part of its already beefy Platform-as-a-Service (PaaS) offering.
Their blockchain service offers enterprise customers a way to get involved with blockchain with a fully managed approach. This blockchain cloud service is built on top of the open source Hyperledger Fabric project.
More recently, Oracle announced the launch of Oracle Blockchain Applications Cloud, a new suite of use case-specific SaaS applications designed to improve traceability and transparency in the supply chain.
One specific application is letting customers track products through a delivery supply chain. These applications are developed to be immediately deployed by businesses, removing some of the barriers to creating custom blockchain solutions.
Baidu Blockchain Open Platform
Chinese web search company, Baidu, launched its own own Blockchain-as-a-Service (BaaS) platform earlier in 2018. The service is based on technology developed by Baidu, and is aimed to facilitate the making and tracking of transactions using distributed ledger technology.
Baidu has named various different potential applications of the service including in digital currency, insurance management, digital billing and bank credit management.
Huawei's Blockchain Service
Chinese telecommunications giant, Huawei, recently launched a blockchain-as-a-service platform aimed to help companies develop smart contracts on top of the blockchain technology.
Huawei's new blockchain solution is built on top of the open source Hyperledger Fabric 1.0 software.
The technology is currently focused on developing solutions related to supply chain, public services such as ID verification and financial auditing and tokenised securities assets.
Copyright © 2019 IDG Communications, Inc.
Next Up: Check out these related slideshows