How AI is impacting the UK's legal sector
We examine the impact of artificial intelligence on the UK's legal sector
The UK is the world's most international market for legal services, with London seeing more international and commercial arbitrations take place there than in any other city in the world. Furthermore, five of the world's ten largest law firms by revenues are headquartered in the UK whilst the sector's total output is equivalent to 1.6 percent of the country's GDP.
A recent study of London law firms by CBRE revealed that 48 percent are already using AI and a further 41 percent will start to do so in the near future. Furthermore, a Deloitte study estimated 100,000 legal roles will be automated by 2036, and by 2020 law firms will be faced with a "tipping point" for a new talent strategy. As a result, law firms that don't start to embrace AI capabilities risk falling behind their more innovative peers.
Late last year, the Economic and Social Research Council (ESRC) awarded Oxford University's Faculty of Law £1.2 million to explore the potential and limitations of using artificial intelligence in support of legal services. Here, look at some of the ways the UK legal sector is already using AI technologies.
Read next: How do we legislate for AI in algorithmic trading?
Additional reporting by Hannah Williams and Charlotte Trueman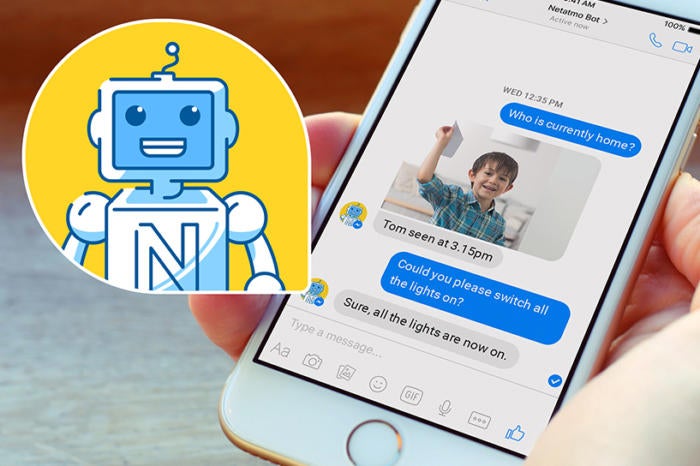 DIY lawyers and chatbots
Hiring a lawyer can be expensive, especially when it's only for help with a minor incident like a parking ticket. In 2016, a London teenager developed an artificial-intelligence lawyer chatbot called DoNotPay to provide free advice for people in London and New York looking to contest parking fines.
The chatbot asked users a series of simple questions, such as were there clearly visible parking signs, and then guides users through the appeals process and in the first year, successfully overturned 160,000 fines.
Today, DoNotPay is available via a mobile app and is focused on providing those who can't afford legal support with advice on suing corporations and navigating complex bureaucracies. After you've inputted the answers to the pre-determined questions, the app will draw up the documents that you'll need to send to the courthouse to become a plaintiff, and will generate a script for you to read from if you need to attend in person. DoNotPay also lets users keep 100 percent of the money they win in court.
Document discovery and review
The ability for computers to understand and mine documents will have a disruptive impact on the paralegal profession, who typically would be tasked with document discovery and review, which machines can achieve at much faster rates.
There are several professional services firms that already use natural language processing and AI tools for document discovery. The use cases range from the ability to sift through case files, legal briefs and more, at way faster speeds than humans can.
In 2017, investment banking firm JPMorgan announced that it is using a program called COIN for contract intelligence to interpret commercial-loan agreements – a task that consumed up to 36,000 hours of lawyer's time per year.
Of the London law firms already employing AI, 63 percent of firms are using it for legal document generation and review
London-based Cognitiv+ leverage the latest advances in natural language processing and machine learning to help organisations streamline their contract review process via its legal and regulatory analytics platform.
Billing and practice management automation
For many professionals working within the legal sector, a lot of time is wasted at the end of each month trying to calculate things like billable hours. Many of the tools built into billing and wider practice management software already contain AI capabilities and can help to decrease the number of hours wasted doing admin and allow lawyers to maximise time spent on dealing with client matters.
According to a 2018 CBRE study, 32 percent of London-based law firms are already using artificial intelligence for administrative legal support.
Big data analytics
Big Data has a huge part to play in the legal sector, with technologies like natural language processing and machine learning highly applicable when it comes to mining large volumes of data and content for actionable insights.
The information gathered can be used by lawyers to better determine the possible outcome of cases, develop winning legal strategies, forecast litigation costs and more.
Due diligence
Due diligence is a typically tedious and mundane task that legal support workers often have to undertake. In some cases, the information might not appear 100 percent accurate based on the likely occurrence of human error.
AI tools can offer help to legal support professionals when conducting due diligence, making the process more efficient and accurate. In fact, 47 percent of London law firms are now using artificial intelligence to undertake due diligence.
According to vendor iManage, the adoption of dedicated AI for due diligence speeds up the process, eliminates manual inaccuracies and allows legal experts to foster a better relationship with clients.
Contract review
AI can also be used to carry out contract reviews, either in bulk or individually, quicker and with fewer errors. Kira Systems machine learning technology is a popular tool that is often used by global companies such as Deloitte to review contracts accurately, so it seems like a matter of time before the legal profession turns to the technology, at least in part.
Adoption challenges
Adoption is an issue impacting most emerging tech as many sectors scramble to either prove they are current and innovative or firmly stand their ground, resisting new waves of technology, marking them as hype.
Although the adoption of AI still remains in its infancy in the legal sector, there are multiple benefits when deployed accurately. This includes cost savings, reduction in time spent and mitigation of human error.
It is critical to identify where the shortfalls and failures arise in the enterprise before adopting any new technology, once this is done there is a better chance to see where specific tools can be of help or not.
Client expectations
Often the driving force behind implementing new technologies on an industry-wide scale is the consumer. If they want something, it's only a matter of time before the business catches on.
More times than none, every client will require an accurate and efficient service and it is important, particularly in the legal field, to do the best you can to meet a client's expectations.
Human error can not always be helped, to avoid this it is better to use a technology that is guaranteed to provide a higher chance of accuracy such as AI. Perhaps it is only a matter of time before it becomes industry standard.
Automated dispute resolutions
Even though most law firms are just in the ideas phase of implementing AI, some industry experts believe that in the future we could see AI judges determining the outcome of legal trials and cases.
Deloitte predicts that there will be a huge transformation in the legal sector by 2025, with an increase in technology developments and shifts in workforce demographics to support this.
There are, however, still some concerns to adopting AI in the legal sector. A report by Pro Publica found that AI algorithms tend to discriminate based on race. It found that black defendants were often predicted to be at a higher risk to recidivism than they actually were, while white defendants were predicted to be at less risk than they actually were.
Copyright © 2019 IDG Communications, Inc.
Next Up: Check out these related slideshows