The biggest AI and machine learning acquisitions
The artificial intelligence market is booming as the world's tech giants compete for the top AI talent and technologies, with Microsoft leading the way with five AI acquisitions in 2018 alone.
IDC predictsthat worldwide spending on cognitive and AI systems will reach $19.1 billion in 2018, an increase of 54.2 percent over the amount spent in 2017.
Companies around the world are cashing in on the boom. Here are the biggest recent acquisitions of AI and machine learning companies.

Read next: Most notable tech acquisitions of 2018
Additional reporting by Thomas Macaulay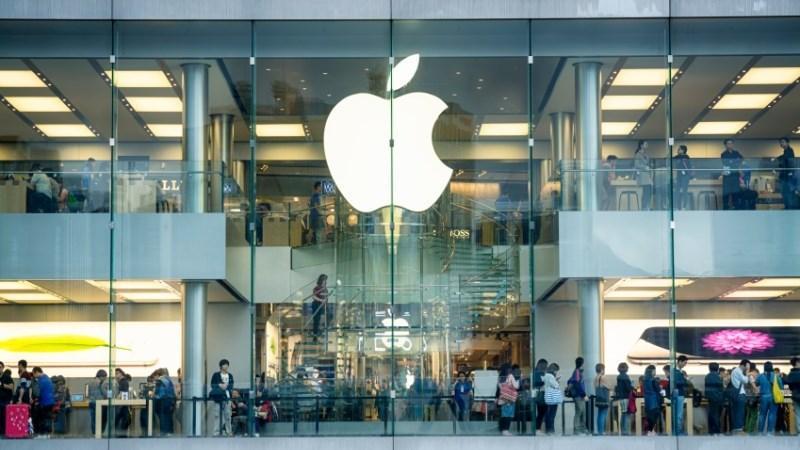 Apple acquires Silk Labs
Apple has reportedly acquired Silk Labs, a startup that specialises in making AI software that can fit in consumer devices and detect images and audio.
The Silicon Valley-based company is best-known for a crowdfunded smart home monitoring camera called Sense that it briefly released in 2016 before cancelling the project and refunding backers. Little has been heard of developments at the company since then.
Apple's may have been attracted to Silk Lab's focus on privacy-centric AI.
On the Silk Labs website, the company emphasises its dedication to privacy by design. It claims that its deep learning models improve with anonymised data that is can't be deanonymised and that its algorithms only capture key learning moments, rather than sending a constant stream of video to the cloud for training.
The acquisition was completed earlier this year, according to a report in The Information.
Microsoft acquires XOXCO
Microsoft has made its fifth AI-related acquisition this year, after signing an agreement to buy software product design and development studio XOXCO.
The Austin, Texas-based company was founded in 2008 and has focused on conversational AI since 2013. It has since created the Botkit development toolkit and also Howdy, the first commercially available bot for Slack that helps schedule meetings.
Microsoft didn't reveal its plans for XOXCO or provide details of the terms of the deal in its announcement of the acquisition.
"Over the years, we have partnered with XOXCO and have been inspired by this work," said Lili Cheng, corporate vice pesident of conversational AI, in a blog post.
"We have shared goals to foster a community of startups and innovators, share best practices and continue to amplify our focus on conversational AI, as well as to develop tools for empowering people to create experiences that do more with speech and language."
Oracle acquires DataFox
Oracle has acquired DataFox, the San Francisco-based startup behind a cloud-based AI data engine that analyses a vast array of data to make predictions about businesses.
The engine continuously extracts information from more than 2.8 million public and private businesses and further context from more than 5 million digital properties, 70,000 daily news articles and 756,000 unique signals to gives customers including Goldman Sachs and Twilio real-time insights into significant behaviours.
Steve Miranda, Oracle's Executive Vice President of Applications Development, said DataFox will be integrated into Oracle Cloud Applications to add "AI-derived company-level data and signals, enabling customers to reach even better decisions and business outcomes."
DataFox raised $19 million at a $33M valuation in January 2017. Terms of the deal with Oracle were undisclosed.
Microsoft acquires Lobe
Microsoft made its third AI acquisition of 2018 in September when it bought Lobe for an undisclosed amount.
The Silicon Valley-based startup produces a simple visual tool that developers can use to build, train and then ship custom deep learning models directly into their apps without writing any code.
The company's owners plan to develop Lobe as a standalone service, supporting open source standards and multiple platforms, while leveraging Microsoft's AI research, global infrastructure and experience building developer tools
Lobe joins reinforcement learning specialists Bonsai.ai and conversational AI startup Semantic Machines on the list of AI startups that Microsoft has recently acquired. Microsoft Chief Technology Officer Kevin Scott Executive explained in a blogpost that the acquisitions would help Microsoft make machine learning more accessible.
"In many ways though, we're only just beginning to tap into the full potential AI can provide," he said. "This in large part is because AI development and building deep learning models are slow and complex processes even for experienced data scientists and developers. To date, many people have been at a disadvantage when it comes to accessing AI, and we're committed to changing that."
Intel acquires Vertex.AI
Intel has acquired Vertex.AI, the creators of an open source deep learning engine called PlaidML, which is designed to help developers deploy AI across multiple device types. Intel confirmed the deal in a statement issued to Techcrunch.
The Seattle-based startup announced on its website that it has joined Intel's Artificial Intelligence Products Group, which Intel formed in 2017 to bring all of its AI efforts into a single organisation. Intel will continue to develop PlaidML and integrate it with the IntelGraph nGraph backend.
"With this acquisition, Intel gained an experienced team and IP to further enable flexible deep learning at the edge," Intel told TechCrunch in a statement. "Additional details and terms are not being disclosed."
Workday acquires Stories.bi
HR software specialists Workday acquired Stories.bi in July for an undisclosed amount. The Bay Area-based company specialises in augmented analytics, which uses machine learning to deliver more automated insights to users.
It will be brought in to boost the Workday Prism Analytics suite, with Workday VP Peter Schlampp writing in a blog post: "With the addition of this incredible team and technology, we will power our analytics products to be more intelligent and our UX to be more conversational. This means our customers can find even more opportunities to improve their business without having to dig through data or wait on detailed reports."
Salesforce acquires Datorama
Salesforce has agreed to acquire Datorama, an AI-powered marketing intelligence and analytics company based in Israel.
Datorama helps agencies and brands including Ticketmaster and PepsiCo to optimise their marketing campaigns through data analytics. Salesforce will use the acquisition to add further capabilities to Salesforce Marketing Cloud, the product's CEO explained in a statement.
Neither company announced the terms of the deal, but Israeli news site Calcalist reported Salesforce will pay more than $800 million in cash for Datorama, citing two unnamed people familiar with the matter.
Microsoft acquires Bonsai
Just a month after buying Semantic Machines, Microsoft added another AI startup to its portfolio with the acquisition of Bonsai.
The Berkeley, California-based startup is building a general-purpose, deep reinforcement learning platform for enterprises to use with industrial control systems such as robotics and engines. The system was designed to give any developer access to AI techniques regardless of their level of expertise. The platform will form part of Microsoft's Azure AI services, as Bonzai CEO Mark Hammon explained in a blog post.
"By combining Bonsai's unique deep reinforcement learning and machine teaching platform with Microsoft's Azure Platform and tools, extensive deep learning research, and recent AirSim simulation innovations, we stand to deliver to customers the most comprehensive tool chain for the building, training, deployment and management of AI for autonomous systems," said Hammond.
Microsoft acquires Semantic Machines
Microsoft has expanded its AI focus, with the acquisition of AI startup Semantic Machines in May 2018.
Aiming to further explore conversational AI, Microsoft will leverage the startup's unique use of machine learning which allows users to interact with information in a more natural way.
Semantic Machines is led by experts in the field including Apple's former chief speech scientist, Larry Gillick.
In a blog post, Microsoft explained its ongoing drive to explore conversational AI and how the acquisition will help to explore this further. "With the acquisition of Semantic Machines, we will establish a conversational AI centre of excellence in Berkeley to push forward the boundaries of what is possible in language interfaces," it said.
Apples acquires init.ai
Apple acquired a small startup called init.ai in October 2017 to work on its personal assistant, Siri.
The startup confirmed it will be discontinuing its smart assistant service days before Apple announced that it had hired init.ai's team to add to the group working on Siri.
Facebook acquires Ozlo
Facebook acquired the small Palo Alto-based artificial intelligence startup Ozlo at the end of July 2017, for an undisclosed amount.
Facebook hopes to use the startup's natural language processing expertise to build out a text-based virtual assistant within its popular Messenger product.
Google acquires Kaggle and Halli Labs
Google has acquired the most AI startups since 2012 with 11, and it isn't slowing down this year, buying popular data science platform Kaggle in March, and Bangalore-based AI startup Halli Labs in July.
Kaggle is a hugely popular platform for the data science community to discuss problems, best practice and take part in challenges, some of which are posted by large corporations and come with seven figure prize money. It'll be access to this community of talent that Google will look to leverage.
Less is known about Halli Labs except it says it is working on deep learning and machine learning systems to address what it describes as "old problems".
Google acquires AIMatter
Google continued its AI acquisition run in August 2017 when it purchased the computer vision specialist startup AIMatter.
The Belarusian startup built its own neural network-based AI platform and SDK to detect and process images quickly on mobile devices and used the selfie editing app Fabby as a proof-of-concept for the technology.
TechCrunchreports that AIMatter will continue to run Fabby, but the team will be relocated within Google. The terms of the deal were not disclosed.
Microsoft acquires Maluuba
In January 2017 Microsoft was already making AI startup acquisitions, snapping up Canadian startup Maluuba.
In a blog post, Microsoft hailed the company for having one of "the world's most impressive deep learning research labs for natural language understanding".
Apple acquires Realface
Apple is generally tight lipped when it comes to acquisitions, but the Cupertino-based company reportedly acquired Israeli startup RealFace in February 2017.
The small startup specialises in facial recognition technology, and the assumption is that Apple will look to use that expertise to allow iPhone users to unlock their device through the front-facing camera.
Apple acquires Lattice
The iPhone-maker also acquired Californian startup Lattice.io for between $175-$200 million (£132-151 million) in May 2017. The startup specialises in making "dark data" machine readable and usable, primarily through machine learning techniques.
Apple doesn't comment on its plans for a startup post-acquisition and the application of this technology isn't immediately clear, but the price tag is significant enough to suggest Apple has big plans for the team and technology.
Amazon acquires Harvest.ai
The retail and cloud computing giant Amazon reportedly acquired Harvest.ai quietly in January 2017.
The San Diego startup specialises in cyber security, using machine learning techniques to analyse user behaviour around a company's key intellectual property to avoid data being stolen.
Spotify acquires Niland
The music streaming giant Spotify has built many of its most popular features, including recommendations and personalise playlists, on machine learning. In May 2017 Spotify acquired Paris-based machine learning startup Niland.
The Swedish company issued a press release at the time which stated: "Niland has changed the game for how AI technology can optimise music search and recommendation capabilities and shares Spotify's passion for surfacing the right content to the right user at the right time."
Splunk acquires SignalSense
Splunk, the vendor which specialises in indexing machine data for IT and security operations staff, acquired SignalSense in October 2017.
The Seattle-based startup has made its name by leveraging machine learning technology for cloud-based data collection and breach detection.
This very neatly lines up with Splunk's current strategy to make machine data more easily discoverable for enterprise customers, and to use machine learning for predictive analytics and advanced anomaly and threat detection.
The SignalSense team will move into Splunk's Seattle office to work within the products department led by chief product officer Richard Campione. The chief engineering officer at SignalSense Brad Lovering is an ex-Splunk employee.
The financial terms were undisclosed.
Copyright © 2018 IDG Communications, Inc.
Next Up: Check out these related slideshows