Top devops tips and tricks for IT professionals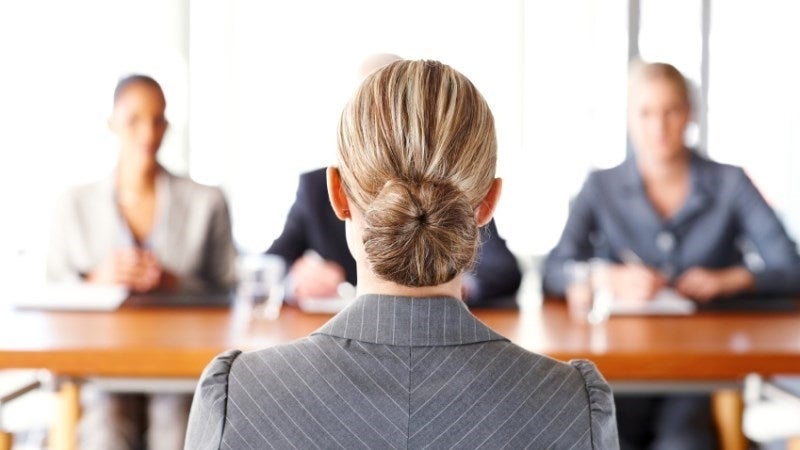 Incorporate devops thinking into your current role
Being in an established IT profession shouldn't stop you from starting a career in devops, or at least incorporating it into your working life.
"If you're already an IT professional, I think it doesn't necessarily have to be a giant career change like 'I'm no longer going to be this part of IT'. I think it's something you can get into more and more because devops allows so many different aspects of IT to go smoother," says open source and devops expert at CBT Nuggets, Shawn Powers.
"If you're a programmer, it means that you can more easily deploy applications. If you're a system administrator, maybe you can manage configuration files easier. I think if you're trying to get into devops and you're already an IT professional, the thing to do is to start using devops. It can be in whatever position you're in. You can probably find a way to take advantage of devops in your job."
Embrace chatops
According to Github solution engineer Brent Beer, chatops is the way forward.
"Within software development this idea of chatops and talking and having this open communication with open communication tools is really important," Beer said at the Github Constellation event in London. "Having good communication is more about increasing the communication and not the chat – so signal to noise ratio."
Be prepared that people might not get it straight away
"Slack is easy for me, I'm the AOL generation," said Github's Brent Beer. "I grew up with AOL 4.0 or whatever it was on those CDs and installed AOL to access the internet and chat... but this doesn't work for everyone, communicating asynchronously as fast as this isn't necessarily a thing that's going to work for everyone in your team. So keep this in mind as everyone is moving to this."
And be courteous
Not everyone will be glued to Slack all day, according to Github's Brent Beer. So be polite.
"'At' mention someone, ask a question, if they don't get back to you in a little while maybe then reply to it, but don't just keep pinging them," he said.
That is simply a part of acknowledging that asynchronous working happens: just because you are focused on this one problem, doesn't mean everyone else will be.
Keep up with new technologies
While devops shouldn't focus purely on the technical side, it's important to keep on top of upcoming languages and software to future-proof your IT team.
"Be willing to change. It's really important to keep up on new technologies," says CBT Nuggets' Shawn Powers.
Gain experience with configuration management tools such as Puppet, Chef or equivalent
Puppet and Chef are perhaps the mostly widely deployed configuration management tools.
Puppet is an open source management tool that runs on multi-user operating systems and uses a declarative language.
Chef (also open source), while similar, runs Ruby - a programming language that scripts object-orientated (OOP) and reflective code.
They'll help you automate a lot of your workloads so your developers can focus on what they are really there to do - developing.
Automation is key
Automation brings about consistency and this is an integral part of a successful devops strategy.
"Automation is a key aspect of a number of devops practices," says Liam Kelly, Microsoft UK. "There are a number of tools such as PowerShell that can be used to enable consistency; IT pros need to refine their skills to enable them to adopt key devops practices such as infrastructure as code, automated testing and continuous delivery."
Gain experience with cloud and virtualisation
Experience with cloud and virtualisation companies such as VMware is also important.
"I would recommend making the most of virtualised environments to ensure development teams are working in an environment that is aligned with the production environment," says general manager, developer experience, Microsoft UK Liam Kelly.
Understand Linux and open source
The use of open source tools across many organisations means that a knowledge of Linux in particular is often vital in a devops environment.
"If you're an operations person (system administrator), you should have skills that pertain to that specialty (Linux, Windows, networking)," says Shawn Powers.
The value of open source is now indisputable. The rate of development often eclipses proprietary tools, and, crucially, if your organisation lends its weight to an open source project you also get a say in the direction of that project.
Keep coding
On the development side of devops, coding skills and proficiency in one or more languages will put you in good stead for a successful devops career.
"For anyone interested in devops, I'd recommend, first and foremost, to keep coding (or start learning how to), as some level, for as long as possible." says VP of EMEA for Chef Software, Joe Pynadath.
The ability to script in Bash, Perl, Python or Ruby will be advantageous for devops along with database management languages such as SQL and MySQL.
Communication is very important
However, IT pros shouldn't just focus on the technical skills required. A huge part - and for some the most important part - of a successful devops strategy is collaborative, project management skills.
"If there's a skillset specific to a successful devops implementation, it would honestly be one that's not IT specific at all. Namely, communication. Soft skills are crucial for any IT team, especially one blurring the responsibility roles by utilising devops tools," says CBT Nuggets' Shawn Powers.
So take advantage of collaboration software like Slack and features in Github or on IRC or whatever your organisation chooses to use. Some issues require quick conversation - especially in security - where it's better to have a forum for multiple people to communicate than going back and forth by email.
Be clear on the devops role you want
Like any career, there will be parts you're naturally better at and areas you'll ultimately lean towards. As devops encapsulates a working environment and culture, creating the role you want from devops is key.
"You also need to be clear on what sort of role you'd like, and why. For example, do you want to code, or are you keen on management? What is it that gets you excited?," says Joe Pynadath VP EMEA at Chef Software.
"Is it deep technical discussions, architecture, and thinking about and then solving tough problems? Then perhaps you should look for more technical role. Or do you prefer empowering others to grow and learn, in which case the management side might be best."
Start small
Implementing devops doesn't have to be a huge transition, the devops culture can be added bit by bit so there is room to learn its best practices slowly.
"One of the great things about devops is, though, you can implement it in a small way and it doesn't make everything else in your environment worthless," says CBT Nuggets' Shawn Powers.
"You can just take little bites off of your traditional manual management system with devops tools like puppet as you get more familiar with it a little bit more, and eventually a lot of your systems will be automated, but it doesn't have to be, and I would it shouldn't be, an all at once process."
In larger organisations where the upper echelons of management might not be on board, you can work incrementally and show them the tangible results to get that crucial executive buy-in.
Copyright © 2018 IDG Communications, Inc.
Next Up: Check out these related slideshows