Internet of things tips for the enterprise: 9 things to consider before deploying machine-to-machine, IoT projects
Customer demands are increasing day-by-day, so adopting machine-to-machine (M2M) and internet of things (IoT) technology to provide a better service can be a lucrative investment. See also: 12 best uses of IoT in the enterprise.
"The IoT revolution is coming and enterprises have a choice to be at the forefront of innovation and to reap the rewards of a connected and flexible workforce, or linger at the back, whilst the tide passes them by" says VP of Strategy at MobileIron, Ojas Rege.
Here are nine tips for bringing IoT into your firm.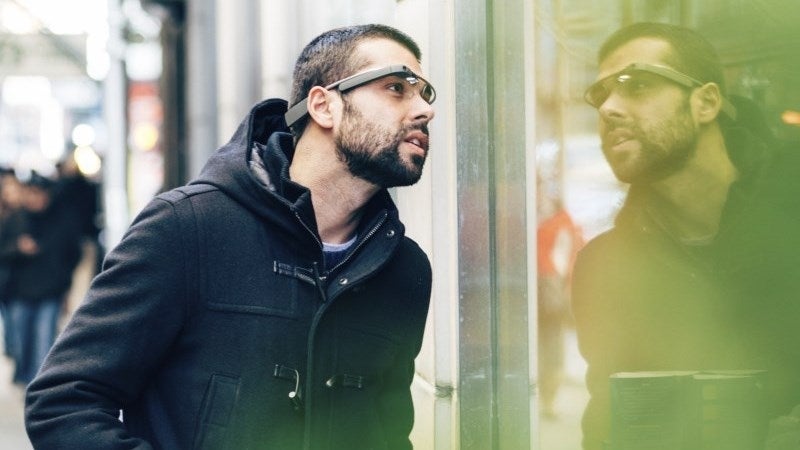 Internet of things tips: What can M2M offer your firm?
Greg Ford, managing director of software vendor Advanced Field Service says that the aim of an IoT strategy should be a creating a more efficient organisation.
"If implemented correctly, M2M can deliver a rapid return on investment, by cutting travel costs, reducing downtime and improving the management of stock and inventory" for service management firms, he says.
Head of the IoT practice at HCL Technologies, Sukamal Banerjee adds that the prevalence of data sharing will enable software platforms to "draw insights and identify parallel lines between businesses that never realised they were connected".
"For example, agricultural supply chains will see significant efficiency gains when sensors deployed in a farmer's field to monitor the soil conditions can forecast crop yields more accurately," Banerjee says.
"This insight will enable the rest of the supply chain to become more efficient, as manufacturers can automatically adjust the throughput of packaging to ensure shortfall or surplus is limited, while logistics firms can plan vehicle routes in advance to ensure the most effective utilisation of their fleets."
Internet of things tips: Plan your technology roadmap carefully
Picking a manufacturer of your devices or sensors is crucial as having multiple suppliers may make planning and gaining access to data more difficult – delaying widespread adoption in your firm. Pick the most reliable manufacturer that you can trust to stick with you in the long term.
Vice president and analyst at Gartner, Nick Jones said: "As with all hardware design, there are complex trade-offs between features, hardware cost, software cost, software upgradability and so on. As a result, understanding the implications of processor choices will demand deep technical skills."
Internet of things tips: Security
Make sure you have addressed all security concerns, a hot topic at board level. Creating a security policy around IoT projects will put customers and your CEO at ease.
Gartner's Nick Jones said: "The IoT introduces a wide range of new security risks and challenges to the IoT devices themselves, their platforms and operating systems, their communications, and even the systems to which they're connected.
"Security technologies will be required to protect IoT devices and platforms from both information attacks and physical tampering, to encrypt their communications, and to address new challenges such as impersonating "things" or denial-of-sleep attacks that drain batteries. IoT security will be complicated by the fact that many 'things" use simple processors and operating systems that may not support sophisticated security approaches."
Jones added that access to relevant security skills could also be a challenge. "Experienced IoT security specialists are scarce, and security solutions are currently fragmented and involve multiple vendors," he said. "New threats will emerge through 2021 as hackers find new ways to attack IoT devices and protocols, so long-lived "things" may need updatable hardware and software to adapt during their life span."
Internet of things tips: Beware of skills gap
Will the rise of IoT create any skills gaps? Who will fill them? Make sure that there is no confusion around the strategy and use cases within the business side for adopting this technology, and that there are employees in place who can work flexibly to support the strategy.
In an interview with ChannelWeb, Cisco's VP for the Industry Solutions Group Steve Steinhilber said: "One of the big gaps we see in the next three to five years is a tremendous shortfall in skills. You have people coming from the operational technology space and people coming from the IT space so you need training on how these worlds are going to merge. For Cisco, just in the industrial [vertical market], we see a shortage of 300,000 people with the right skills across the globe."
Internet of things tips: Interoperability
While IoT creates some clear opportunities, there are number of challenges that businesses must face. A lack of standards in the IoT industry is one of them.
Businesses must make sure that sensors, data sets and collection processes are interoperable and that any issues can be easily diagnosed (and fixed) by field workers on-the-go.
Internet of things tips: Networks
Larger volumes of data will put pressure on networks. Firms will need to invest more in higher speed, higher capacity networks to avoid any issues with business operations on an IoT model.
Connecting networked IoT devices will also be a challenge. "Selecting a wireless network for an IoT device involves balancing many conflicting requirements, such as range, battery life, bandwidth, density, endpoint cost and operational cost," said Gartner analyst Nick Jones.
"Low-power, short-range networks will dominate wireless IoT connectivity through 2025, far outnumbering connections using wide-area IoT networks. However, commercial and technical trade-offs mean that many solutions will coexist, with no single dominant winner and clusters emerging around certain technologies, applications and vendor ecosystems."
Internet of things tips: Let humans and machines become colleagues
Investing in M2M and IoT technologies doesn't mean staff will be forced out of a job. It should enable a business to create and add value to to existing operations.
"As the capability of machines continues to evolve and become more complex, they will increasingly act as collaborative partners for humans," says Sukamal Banerjee, head of the IoT practice at HCL Technologies.
"As we grow increasingly used to the helping hand machines can lend, working practices will evolve to include them, leading to a huge upturn in productivity. This will enable people to enjoy more engaging working practices, as mundane and routine tasks are transitioned to machine counterpart."
Internet of things tips: Data analysis
The internet of things will involve businesses dealing with unprecedented volumes of information. A robust data pool and analysis infrastructure in place is important to gaining insight into this.
"As well as improving efficiencies, businesses can also benefit from a wealth of business intelligence tools and analytical dashboards to gain crucial insight into how their clients' equipment is running to offer a superior service to their customers," Advanced's Ford says.
Internet of things tips: Steering group
Having a group dedicated to adopting M2M will help with business buy-in, driving the project forward internally.
Copyright © 2016 IDG Communications, Inc.
Next Up: Check out these related slideshows