The top UK cities where people in tech want to work
We take a look at the top 8 cities in the UK for tech workers
There are many factors that make a city an attractive place to work and live in: Excellent colleges and universities, good public transport systems, availability of quality accommodation and cultural amenities - not to mention large companies with even larger salary incentives.
For tech and IT talent, there may be added considerations such as the quality of the startup environment, the competition for funding and the availability of industry-specific roles.
We've compiled a list of the top cities in the UK for tech workers, looking at the number of tech jobs available, featured companies and startups, and pulling salary data from Tech Nation's annual report.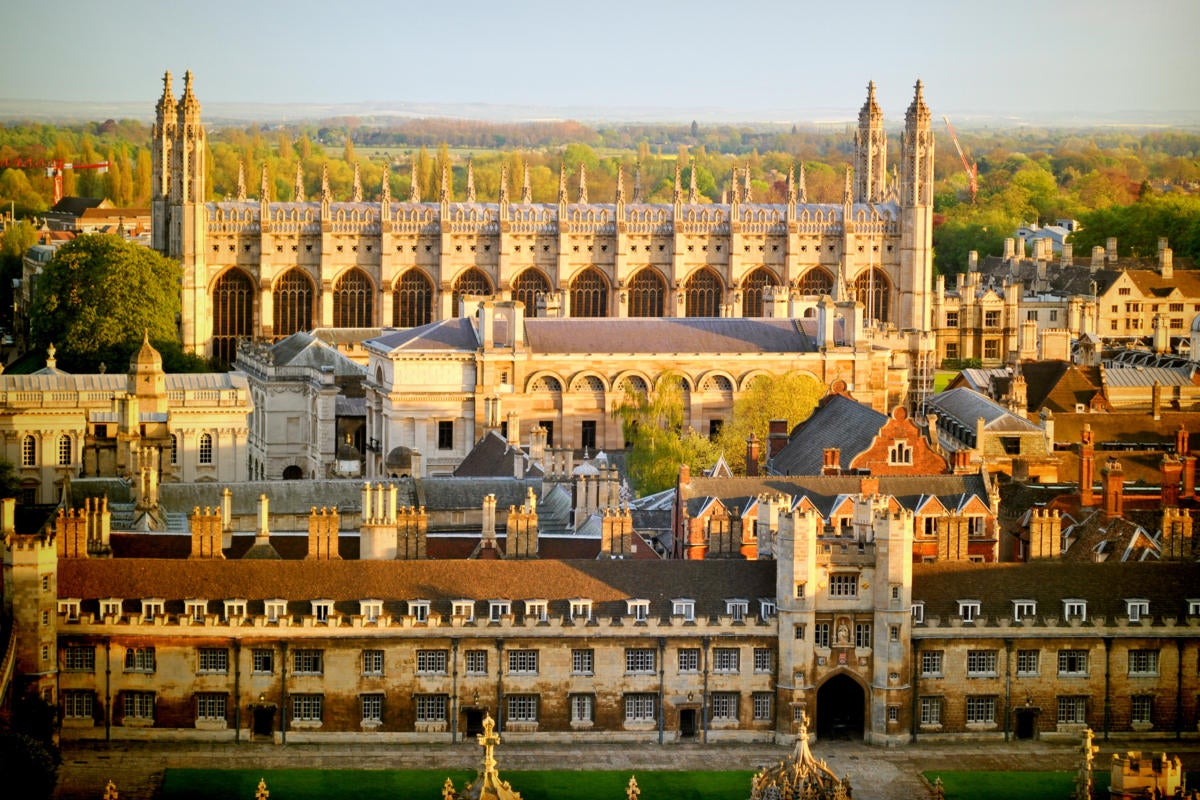 Cambridge
With £2 billion of funding from the government dedicated to the so-called Golden Triangle, made up of Cambridge, Oxford and London, Cambridge has successfully built itself a reputation as being the home of a burgeoning life science tech scene.
Cambridge has long been popular amongst start ups and the number of tech companies moving into the area is still on the rise. A number of these companies are headed by ex-students wanting but a great deal more set up home in Cambridge having travelled from across the world, hoping to take advantage of the city's world-famous university and its good network of angel investors.
Despite its reputation as a start up hub, a number of established companies have also set up camp in the city. Apple has an AI outpost, while Microsoft set up a major research lab and Amazon used the city to test out Prime Air.
Tech sub sectors: Artificial intelligence, deep learning, life science and gaming
Companies: Raspberry Pi, Darktrace, FiveAI, Arm and Frontier Developments
Average tech/digital salary: £46,730
Reading and The Thames Valley
A university town in the south of England, Reading is home to so much for than just the eponymous festival. Tech Nation's 2018 report found that Reading's tech company density is approximately seven times higher than the national average, with three times as many SMEs as Birmingham and Manchester combined.
A number of high-profile companies have all opened major offices in Reading in recent years and with its access to central London, Heathrow Airport and a wealth of students all vying for graduate job, it's easy to see why.
Although Reading isn't always thought of as having a burgeoning start-up scene, it tends to be favoured by long-standing, established companies. It can also offer workers lower living costs than London.
Tech sub sectors: Research and development and software
Companies: Microsoft, Oracle, Huawei, Cisco Systems and Symantec
Average tech/digital salary: £53,255
London
According to London & Partners, London is not just the most popular city in Britain for technology talent, but for the whole of Europe. There are more than 40,000 tech companies in the inner city alone and more software developers than either San Francisco or New York.
The city boasts excellent support for tech entrepreneurs from volume of incubators, coworking spaces and meetups, to access to angel investor networks. Last year, London received £2.4 billion in tech investment with an estimated 3000-5000 startups live in the capital right now.
Tech sub sectors: Fintech, eCommerce.
Companies: Transferwise, Shazam, Amazon, Google.
Average tech/digital salary: £61,800
Manchester
Manchester has overcome a serious post-industrial downturn to emerge as one of the UK's top technology hubs. The city has a number of exciting accelerators including mi-IDEA a collaboration between Cisco and Manchester Science Partnership. It's also home to MediaCityUK which encompasses BBC, ITV, Ericsson and Kellog's. With a population of more than 2.8 million and cost of living 40% less than in the capital, this northern light has never shone brighter.
Tech sub sectors:eCommerce, healthtech, biotech
Companies: Boohoo, LADbible Group.
Average tech/digital salary: £47,349
Image credit: tecmark.co.uk
Edinburgh
Scotland's capital city is not only one of the country's most prominent financial centres it's home to the largest tech incubator in the UK; Codebase. The tech community in Edinburgh has been expanding rapidly in recent years with developers and engineers now accounting for 7 percent of the city's workforce. The city also boasts a number of top educational institutes including the University of Edinburgh and Edinburgh Napier University.
Tech sub sectors:Fintech, gaming.
Companies: Skyscanner, FanDuel
Average tech/digital salary:  £53,000
Bristol and Bath
With a tradition of engineering excellence and innovation, it's unsurprising that Bristol makes the list of top destinations for tech professionals. The Bristol Robotics Lab (BRL) is the largest in Europe and hosts initiatives such as the 4 year ARE (Autonomous Robot Evolution).
Tech sub sectors: Robotics.
Companies: Just Eat, Sony.
Average tech/digital salary: £47,063
Birmingham
Birmingham is not just reputed for its manufacturing excellence and Peaky Blinders, it's also earned a reputation for having a strong tech community. More than 38,000 people work in tech in Birmingham with over 6000 tech companies calling the city home. Silicon Canal is one initiative that helps support this burgeoning ecosystem through industry events, meetups and promotions.
Tech sub sectors: Fintech.
Companies: Deutsche Bank, Oxygen Finance.
Average tech/digital salary: £43,718
Brighton
The seaside city has long since been associated with a rich art scene and it's this combination of art and technology that has resulted in the birth of a number of exciting startups here. A vibrant tech hub, Brighton now has a wealth of creative digital marketing firms and agencies.
Tech sub sectors: Gaming, media.
Companies: Brandwatch, American Express.
Average tech/digital salary:  £44,608
Copyright © 2019 IDG Communications, Inc.
Next Up: Check out these related slideshows