A history of UK broadband roll out: BT, Openreach and other major milestones
As the UK broadband industry faces a period of change, internet providers such as BT are taking action to roll out ultrafast broadband in major cities.
However, a report from Which? found that UK broadband is currently 51 percent slower than the advertised speed. And UK households are receiving only half the broadband speed they are paying for.
This means customers on a 38Mbps service plan are actually only receiving an average speed of 19Mbps, according to the report.
The UK's broadband rollout has been a bumpy one since it was launched in 2000, with the government failing to deliver on promises and some internet services still yet to reach rural communities. Read on to find out about the major milestones in the UK's broadband roll out...
Read next: UK broadband: the government must deliver on its promises.
Additional reporting by Hannah Williams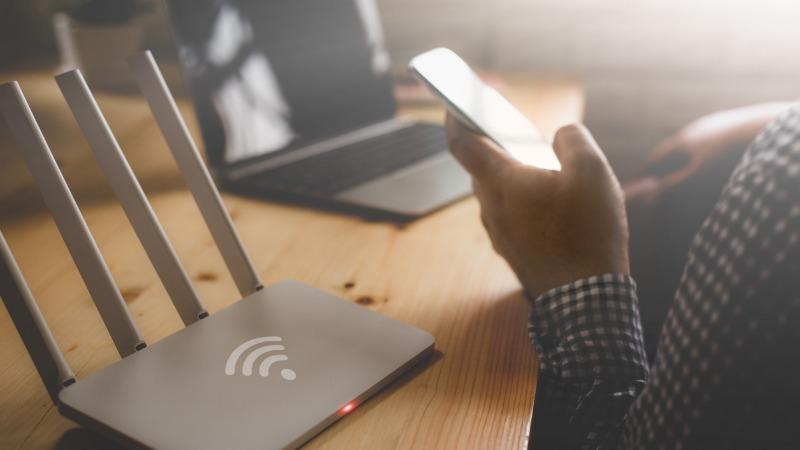 2000: Broadband launch
The first UK home broadband service was installed in Basildon, Essex by Mark Bush in 2000, making him NTL's (now Virgin Media) sole broadband customer during its testing period. This marked the launch of broadband, the 'always-on' internet service.
The UK's broadband connections were mainly provided by BT, NTL, Telewest and Kingston Communications, providing maximum speeds of 512 kilobits per second. However, many people were wary about taking the leap from dial-up to broadband, only nine percent of UK households had broadband connections by 2001.
Meanwhile, the UK had been falling behind its European counterparts, with between 30 and 40 percent of homes in Germany and Sweden connected to broadband.
2006: BT creates its Openreach arm
BT established a separate business division called Openreach in January 2006, following an agreement between the telco and the regulator Ofcom. The aim was to ensure that rival operators could have equal access to BT's network. Simply put, BT owns the network and Openreach is there to maintain it.
For example, Openreach owns the network cables that connect most businesses and homes to the national broadband and telephone network. Openreach also maintains the local network between the BT exchange point and the phone socket located in homes or businesses.
It serves the UK's major internet providers, including Sky, TalkTalk, PlusNet and others, offering these firms access to its network so they can provide their own internet services.
2008: Broadband takes centre stage
Broadband witnessed a huge jump in popularity in 2008 when it gained around 1.5 million new customers in the UK.
By 2009, 50 percent of Britons had access to broadband in their homes, with broadband connections becoming robust enough to stream videos online.
The faster internet speeds brought about by broadband greatly affected consumer habits, such as the way people listened to and purchased music. According to Atlantic Records, by 2009 music download sales had overtaken physical CDs, marking a major change in the relationship between physical shops, the technology industry, and music buyers.
2008: Fibre broadband roll out
Virgin Media was one of the first service providers to roll out fibre optic broadband in 2008. It offered UK residents its 50MB fibre broadband package, claiming to be twice as fast as the internet speeds offered by BT at the time.
Unlike standard broadband which transmits data via copper wires, fibre optic broadband uses plastic or glass cables, which allows for faster data transfer. Typically, fibre cables will travel to your local street cabinet, and from there, copper wires will connect to your home.
Most homes or businesses will run fibre to the cabinet (FTTC) connections, rather than fibre to the home (FTTH). The main differences being that FTTH is fibre optic cable connected directly to a building, whereas FTTC is fibre optic cable to your nearest cabinet, with copper wire taking the signal the last leg of the journey.
2009: Openreach promises to connect 2.5 million homes
BT announced that Openreach would connect 2.5 million homes in Britain to the higher speed fibre to the premise (another term for FTTH) network service by 2012.
The pledge came as part of BT's £1.5 billion investment into superfast broadband networks, claiming to achieve speeds of 100Mbps.
"Service providers have asked us for more FTTP and so we have listened to them," said Openreach's CEO Steve Robertson. "The UK already leads the world when it comes to broadband availability and today's announcement will help the UK climb the speed league tables as well."
2009: Government promises broadband for all
The Labour government in 2009 promised that all UK homes would receive 2 Mbps broadband by 2012. Set out by Lord Carter in his interim recommendations for Digital Britain, he called for a 'universal service' for broadband which would provide a minimum of 2 Mbps.
The then chancellor of the Exchequer Alistair Darling said: "It is vital to ensure the entire country and economy benefits from the digital age. So I am allocating extra funding for digital investment, to help to extend the broadband network to almost every community."
2011: UK government scraps broadband pledge
Having previously made a pledge to deliver 2Mbps broadband, the Labour government's promise was scrapped by the coalition government, which instead, promised to provide 'superfast broadband' of 24 Mbps to 90 percent of UK premises by 2015.
2011: First gigabit service launched in UK
British operator Hyperoptic launched the first one gigabit per second fibre to the home service in London in 2011, offering speeds that at the time were ten times quicker than Virgin Media's flagship 100Mbits per second service.
While only available in certain parts of the UK, Hyperoptic provided fibre directly to users homes or businesses. In comparison, BT and Virgin Media only offered part-fibre services with BT using part copper from the local cabinet and Virgin using co-axial cable.
2013: A broadband guarantee, broken
Two years after the government committed to providing 24 Mbps to 90 percent of UK by 2015, it announced it was to push the target back. It also promised that 95 percent of premises would have 'superfast broadband' by 2017.
By May 2013, 86 percent of UK standard residential broadband users were on packages with advertised speeds above up to 10mbps.
2015: David Cameron introduces a 'universal service obligation'
The then Prime Minister David Cameron introduced a 'universal service obligation' for broadband in 2015, giving UK residents the legal right to request an affordable internet connection, claiming this will guarantee broadband access to all by 2020.
Broadband would be considered similar to other basic services such as water and electricity.
"Just as our forebears effectively brought gas, electricity and water to all, we're going to bring fast broadband to every home and business that wants it," said Cameron. "We're getting Britain - all of Britain - online, and on the way to becoming the most prosperous economy in the whole of Europe."
2015: Openreach fails to meet targets
After committing to connect 2.5 million British homes to high speed broadband in 2009, Openreach failed to hit its target with only 250,000 homes being connected by September 2015. To remedy the broken promise, BT offered customers an 'FTTP on Demand' service.
However, by the beginning of 2015, BT stopped selling it as reports suggested that customers were waiting more than a year to be connected, while others failed to be connected entirely.
2015: Labour MP calls for Openreach to be split from BT Group
Following criticism of Openreach, Labour MP Chris Bryant demanded that the division be separated from BT. Bryant claimed that it doesn't fix faults and install new lines fast enough.
Bryant said that "the situation is now so bad Ofcom's review should work on the presumption that Openreach should be split from the rest of BT unless their review produces conclusive evidence to the contrary."
2016: Missed targets and government pledges
Using information taken from the Office for National Statistics, the British Infrastructure Group of MPs reported that almost 5.7 million UK broadband customers' internet speeds did not meet Ofcom's minimum requirement of 10Mbit per second.
In the 2016 Autumn statement, chancellor Phillip Hammond announced a £400 million "full fibre" Digital Infrastructure Investment Fund. He claimed this would ensure at least two million more homes and business get access to fibre broadband services.
Hammond also pledged £740 million to the development of 5G and the further rollout of fibre connections.
2016: Rural roll out issues
The government confirmed in 2016 that it would not automatically roll out broadband to areas of the UK unable to access the service.
Instead, the Universal Service Obligation - which ensures basic internet services are available to low-income homes - will require residents and business owners to request the installation of an internet connection.
This came after the UK government pledged to provide superfast broadband to all by 2020. The pledge, made by former prime minister David Cameron in 2015, has since been abandoned by the government after it claimed that some rural communities do not "want to be connected".
2016: BT told to split from Openreach
After years of problems, telecoms regulator Ofcom ordered BT to split from its Openreach division in November 2016, claiming that Openreach should become a distinct, independent company.
While Ofcom had previously come to BT with concerns, the telecoms firm said that it was in negotiations with the regulator and that its proposals were "fair and sustainable".
BT competitors (that use the same network to provide internet to customers) such as Sky, TalkTalk and Vodafone had pushed for the breakdown of BT and Openreach's partnership, making Openreach a fully independent company.
2017: BT fined £42 million by Ofcom
BT was fined £42 million by Ofcom for a 'serious breach' of regulations, in March 2017. The largest fine ever imposed by the regulator to a telco.
An investigation by Ofcom revealed that between January 2013 and December 2014, BT Openreach misused the terms of its contract to reduce compensation payments to rivals for failing to deliver its high-speed business lines, or 'Ethernet' services.
The investigation started after Vodafone - which relies on Openreach's ethernet services - complained about its service, with reports suggesting that BT would have to pay £300 million in compensation to its rivals.
2018: BT Consumer launches UltraFast Fibre broadband
BT Consumer became the first broadband retailer to offer 100 Mbps speed guarantee for its new Ultrafast Fibre broadband packages in January 2018.
This follows the plans of the company to launch two new Ultrafast Fibre packages which will offer speeds of up to 152 Mbps and 314 Mbps. According to BT, no other UK internet service provider currently offers such a guarantee.
Over a quarter of a million UK homes already receive BT's Ultrafast Fibre broadband and the company aims to provide the service on a wider scale as the network rolls out.
2018: BT to spend £3 billion for faster broadband
In February 2018, BT Group confirmed that it will be spending at least £3 billion to roll out faster broadband in the UK by 2020.
In plans to expand its 'fibre to the premises' (FTTP) programme, Openreach wants to connect 3 million premises across the UK by the end of 2020.
Eight major cities in the UK make up the first phase of Openreach's FTTP programme. These are London, Birmingham, Cardiff, Edinburgh, Leeds, Liverpool, Bristol and Manchester – with London being the first to benefit from the expansion.
Openreach also confirmed in March that it will be hiring 3,500 new trainee engineers over the next year to help in expanding its broadband roll out across the UK. Over 500 job roles will be based in London.
2018: Ofcom sets new rules to boost UK broadband
In order to increase investment in full-fibre broadband networks across the UK, Ofcom delivered a new set of rules in March 2018.
According to the organisation, it ensures that superfast broadband will be available at affordable prices for people and businesses. It will reduce the wholesale price Openreach charges telecoms companies, providing an upload speed of up to 10 Megabits per second.
Ofcom has also said that BT is to make its telegraph poles and underground tunnels open to rivals, in order to make it easier for others to build their own full-fibre networks around the UK.
DCMS proposes 2033 full-fibre broadband target
The latest saga in the full-fibre broadband rollout is a new target from the Department for Digital, Culture, Media and Sport to connect all homes by 2033.
The proposals would replace all the copper wire network that's currently in place, and seek to establish legislation that would encourage private infrastructure investment in the rollout.
New DCMS secretary Jeremy Wright said: "We want everyone in the UK to benefit from world-class connectivity, no matter where they live, work or travel.
"The radical new blueprint for the future of telecommunications in this country will increase competition and investment in full-fibre broadband, create more commercial opportunities and make it easier and cheaper to roll out infrastructure for 5G."
As the BBC points out, the UK had recently slipped from 31st to 35th place in the global broadband league tables.
The broadband 'not-spots' around the country - including in both rural and urban areas - are antithetical to the government's attempts to position itself as a leader in technology. During various speeches from Conservative chancellors past and present, technology was the centre of the country's blueprint for succeeding - particularly in a post-Brexit world.
Copyright © 2018 IDG Communications, Inc.
Next Up: Check out these related slideshows