What industries are using virtual reality?
VR has been a slow burn technology. While the first commercial use Oculus Rift VR headset shipped in 2013, we're still a long way off from the kind of cinematic, immersive experiences that have been a cornerstone of our sci-fi imaginings since the term 'virtual reality' was first used in this context in The Judas Mandala, a 1982 novel by Damien Broderick about time travel.
Virtual reality patently has massive potential in the realms of gaming, film and general entertainment, but the number of use cases for the tech is growing across industries from architecture to manufacturing design to tourism.
Here are some of the industries experimenting with VR today.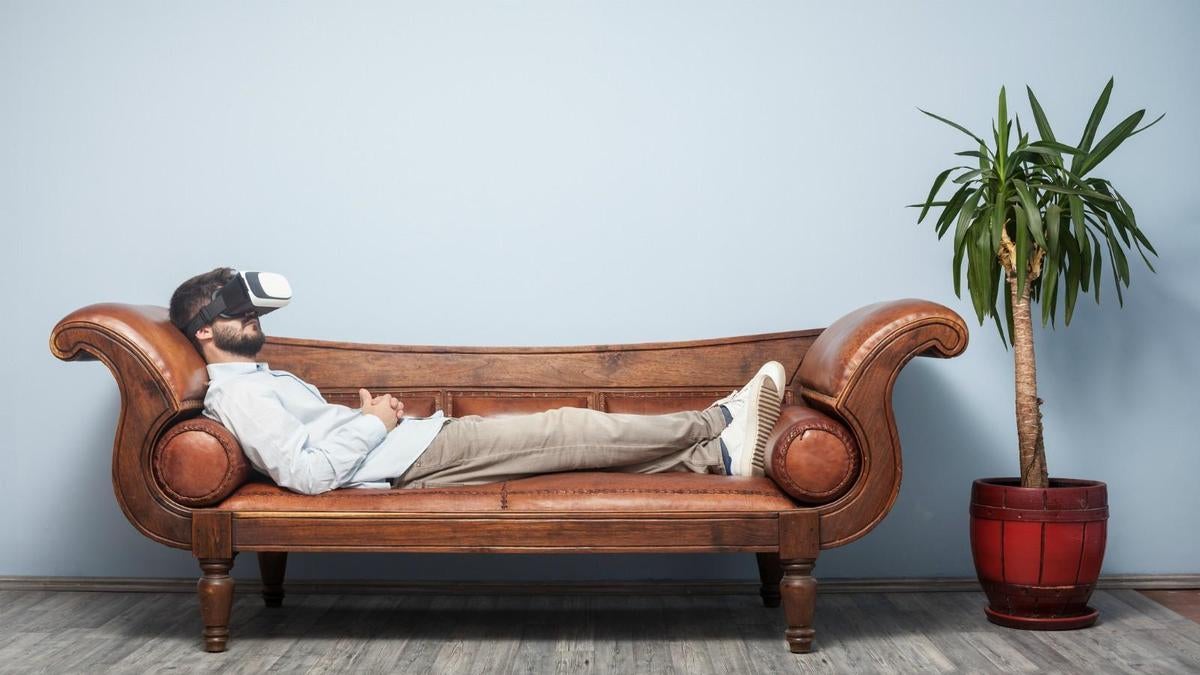 Therapy
While still at the early stages, VR is beginning to be put to use within therapeutic settings to help patients overcome their fears.
In the UK, Oxford VR has developed a prototype VR programme to help people with a fear of heights. The programme involves patients donning the headset and being transported to the top floor of a mall, where they must carry out a range of toe-tingling feats.
During a trial, the programme was found to be very successful and the team is now developing similar treatments for psychosis and OCD.
Our sister publication, Techworld, covered the startup in depth here.
Fitness
Remember the Wii Fit craze? The symbiosis between fitness and tech has evolved a long way since then. Your local gym might feature spin classes led by a virtual instructor, but tech companies today are pushing the boundaries far further.
Samsung VR Gear is one headset through which you can enter an immersive fitness experience. On Oculus Rift too, you can boot up some high-intensity VR training programmes, such as the addictive smartphone game, Fruit Ninja, in which you must slice airborne fruit with a (virtual) machete.
Given this, it's only a matter of time before these technologies are deployed by your local gym. In fact, Swiss company Holodia currently creates VR worlds for gyms that people can enjoy while using the cycling and rowing machines. The boutique gym industry is currently booming, offering a lucrative potential application of VR.
Automotive
Major brands in the automotive industry like Ford, Volvo and Hyundai have been using VR for more than just business process, and have since changed processes for design, safety and purchasing.
There have also been other deployments of VR in the industry such as showing the dangers of unsafe driving, as demonstrated by Toyota in partnership with Oculus Rift in 2015.
Healthcare
In healthcare, VR has been used in a number of ways to simplify surgical processes. For instance, since the adoption of VR surgeries can be viewed in 360 degrees and real-time around the world using VR apps.
There are also more applications being designed to help learn about patients and examine them in the same way a healthcare professional would in reality.
Tourism
Travel and hospitality firms have particularly taken advantage of VR to be able to showcase destinations and accommodations. This means that guests are able to virtually explore destinations before booking.
Thomas Cook and Samsung Gear VR is one example. The two partnered to provide realistic views of Thomas Cook's locations around the world, delivering a 40 percent return on investment within the first three months.
Aerospace
VR in the aerospace industry has developed a long way.
Using the technology, designers and engineers are able to create products faster and easier due to the help of behaviour-testing and visualisation.
It also cuts costs for the engineer as there can be less reliance on the need to invest in costly prototypes.
Architecture
Virtual Reality has the ability to transform the way architects design buildings and sites. This is because the technology enables architects to experiment with different aspects of the design process such as lighting, material and layout.
It can also help in giving customers virtual tours, similar to the tourism industry, of their new homes and buildings before buying.
VR will also minimise the need for revisions and re-constructions as feedback can be delivered in a more straightforward way.
Education
VR has progressed dramatically in the education industry, transforming the learning experience for both students and teachers.
With VR deployed in education, immersive and interactive content can be accessed on a large scale from anywhere.
Google, for example, began to offer its 'Google Expeditions' software for both students and teachers via an app in 2017. The idea was to allow students to experience parts of the world as if they were there.
Retail
VR has been a strong source of transformation in the industry with the rise of smart shopping.
Popular retail stores like IKEA have been able to showcase furniture to give customers a view of how it would look in their surroundings before purchasing. This feature is available via the company's app.
Other retailers like Adidas and Nike have used VR to allow customers to virtually try on clothes and footwear.
Finance
The finance industry has also jumped on board with VR, with the launch of various banking apps to provide more digital banking experiences.
For instance, BNP Paribas launched its VR app in June 2017 to enable users to access their account activity in a VR environment, along with a separate app which gives a guided tour of steps to buying a home.
Marketing
Marketing is one of the first industries to explore VR, delivering more immersive experiences for businesses and customers.
An example is Volvo, which developed its first virtual reality test drive of its Volvo XC90 to give customers a chance to test the car at any time. This was delivered in 2014 with an app using Google's Cardboard VR headset.
Manufacturing
VR has been long underway in the manufacturing industry, boosting the rise of autonomous and self driving vehicles around the world.
Car maker Ford was one of the first manufacturers to make use of the technology in 2015, when it began using VR to design new vehicles at its immersion and innovation labs in the USA.
Others like BAE Systems and General Motors are also testing VR.
Film and entertainment
Various films have been released to deliver VR experiences, with many Hollywood directors taking to projects that use VR technologies.
An example is a VR short film called 'Wild,' which was produced as an interactive virtual reality film.
And Samsung Gear VR users can also watch some films and TV shows in VR.
Copyright © 2019 IDG Communications, Inc.
Next Up: Check out these related slideshows