Best smart cities in the UK
A smart city is a nebulous concept that's been embraced from Inverness in Scotland to Truro in Cornwall. Broadly speaking a smart city involves using technology and data to enhance the performance and quality of urban services such as energy, connectivity, transportation and utilities.
Smart cities have long been in development, and the UK is particularly recognised as a smart city pioneer with London often listed as one of the world's leading smart cities.
Here we look at the best that the country has to offer, some of which are according to Huawei's UK Smart Index Cities Index.
Read next: What is a smart city?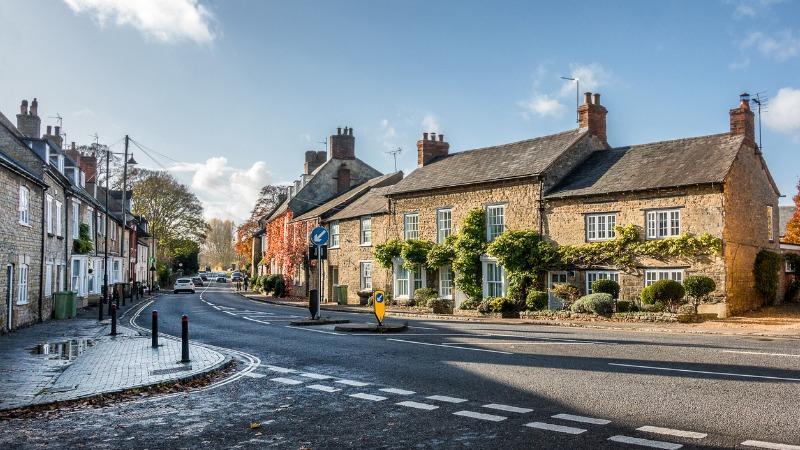 Milton Keynes
Milton Keynes is one of the fastest growing UK cities, and designed to a population of 250,000 the city has made different developments to enhance the infrastructure.
To support this, MK:Smart- a large initiative partly funded by the Higher Education Funding Council for England (HEFCE) and led by The Open University, was launched in 2014 to develop innovative solutions that will support the economic growth across the city.
The project includes a data hub, supporting the acquisition and management of vast amounts of data from different sources. Overall, it innovates across different areas such as transport, energy and water management.
Milton Keynes is often praised for developing the UK's first fully electric bus, which uses wireless induction loop charging in the road. It was also the first to have a fully dedicated non-road based network for cycling and walking, named redways.
Glasgow
In 2017, Glasgow was named a 'world-leading smart city' by the UK government. Following an investment of £24 million, from Innovate UK in 2013, the city has been involved in projects to enhance its infrastructure on a wide-scale.
These projects include reduced energy costs through intelligent street lights, apps to give residents and visitors open plan to their routes and multiple city systems across different areas.
Glasgow has since been involved in a street lighting pilot scheme, active travel demonstrator, energy efficiency demonstrator and a social transport demonstrator to help vulnerable citizens' access social and educational services.
Nottingham
Nottingham is another UK city that has been exploring ways to make the city smarter. In 2017, it was ranked number eight out of 20 leading smart cities in the UK smart cities index.
As part of its smart city vision, Nottingham will deploy new technology solutions to solve real-life challenges such as traffic congestion, air pollution, environmental sustainability and more.
It was also announced in 2019 that the Nottingham City Council will trial 20 new fixed cameras and sensors as part of a smart monitoring system to reduce congestion and encourage alternative methods of transport.
Cambridge
Cambridge developed a Smart Cambridge initiative in 2017 to explore how data, emerging technology and digital connectivity can be used to transform how people live, work and travel in Greater Cambridge and beyond.
The initiative is supported with investment from the Greater Cambridge Partnership and the Cambridgeshire and Peterborough Combined Authority and led by Cambridgeshire County Council.
The city already has some smart sensors and open data in place to collect data from buses, traffic lights, Bluetooth detectors and more. It also launched the Intelligent City Platform (iCP) to collate and process real-time data from any of the sensors around the city.
It was also recognised by Telensa and Microsoft Azure as part of the Urban Data Project, whereby Cambridge was chosen as the first city to trial urban data by Telena's multi-sensor pods on streetlight poles.
Bristol
Bristol reached the top spot of Huawei's smart cities rankings after extending its innovation programmes and further integrating them into local services through the establishment of a city operations centre. The southwestern city was praised for its open data access, energy innovation, and community engagement.
Bristol City Council and the University of Bristol run Bristol Is Open, a city scale communications and data sharing platform. The project is built on an open high-speed network that combines fibre, a wireless 'hetnet', experimental network technologies and a radio frequency mesh network deployed on 2,000 lampposts.
The council also operates a City Innovation Team that has worked on pilots of emerging smart city technologies and the Bristol Data Dome, a 3D space for visualising real-time data. Knowle West Media Centre, a Bristol-based arts centre and charity, has created a development framework called The Bristol Approach to help ensure that new digital solutions focus on the needs of citizens.
London
The UK capital slipped to second place in the 2017 index, but remains the only city other than Bristol to be named as a 'leader'. London has led the drive for open data through the establishment of the London Datastore, Transport for London's array of open data feeds and unified API, and the London Development Database of planning permissions across London.
Responsibility for London's digital developments is shared between the mayor, Greater London Authority, and the 33 boroughs, while the Smart London Board provides further advice. The appointment of Theo Blackwell as the city's first Chief Digital Officer is expected to accelerate developments.
The top-performing boroughs include Camden, Westminster and Greenwich, which established Digital Greenwich as an in-house multidisciplinary team to develop, implement, and manage its smart city strategy.
Read next: First-ever London CDO Theo Blackwell lays out smart city plans
Manchester
Manchester is Huawei's most improved smart city, after climbing two places in the rankings to third. The city aims to be among the top 20 smart cities in the world by 2025. The Manchester Smart City programme coordinates its strategy, which divides the projects into themes of Live, Work, Play, Move, Learn, and Organise.
The city council is investing £16 million into CityVerve, the UK's smart city IoT demonstrator, with a brief to showcase how internet-connected technology and data can transform a city. The project includes community wellness initiatives, air quality monitoring, a cycling safety scheme, and a talkative bus system.
Manchester is also one of five cities involved in Triangulum, a European Commission Horizon 2020 research project focused on sustainable mobility, energy, ICT and business opportunities.
Birmingham
Birmingham's smart city strategy is led by Digital Birmingham. It oversees a roadmap developed by the Birmingham Smart City Commission, a body set up by the city council and comprised of representatives from business, academia and the public sector.
Public Wi-Fi is available through the city centre, and new smart city technologies are developed in the East Birmingham Smart City Demonstrator. Birmingham is also participating in City4Age, a European Commission Horizon 2020 research project investigating how technology can help the elderly.
Data is an integral part in strategy, and the council has an open-by-default data policy. Current projects include the Birmingham Data Factory selection of open datasets, the West Midlands Open Data Forum discussion group, and the Big Data Corridor programme, which helps SMEs exploit data.
Leeds
Leeds rounds out the top five thanks to efforts in health innovation and open data. Its strategy is managed by a Smart City Board made up of representatives from city departments and relevant teams.
The board is led by City Council Chief Digital and Information Officer Dylan Roberts, who developed a "city as a platform" concept to integrate cross-agency partners to deliver overall outcomes for the community rather than discrete services.
The city brings together open data from different sectors in Data Mill North, and develops new ways to exploit it at the Leeds Institute for Data Analytics, a University of Leeds unit with state-of-the-art analytics facilities. Leeds has also established the Age Friendly Smart City project, which develops technology to help elderly residents.
Copyright © 2019 IDG Communications, Inc.
Next Up: Check out these related slideshows