Most in-demand tech jobs for 2019
Believe it or not, 2019 is just around the corner. With the new year comes a whole host of career possibilities and opportunities to try something new.
Search thousands of tech jobs now
So, if you fancy a change in January, or you're just curious about the best up and coming tech careers then you have come to the right place.
Here are the top 10 careers that are going to be in hot demand in the new year.
Read next: What are the highest paying jobs in IT?
Statistics on annual salaries are taken from IT Jobs Watch.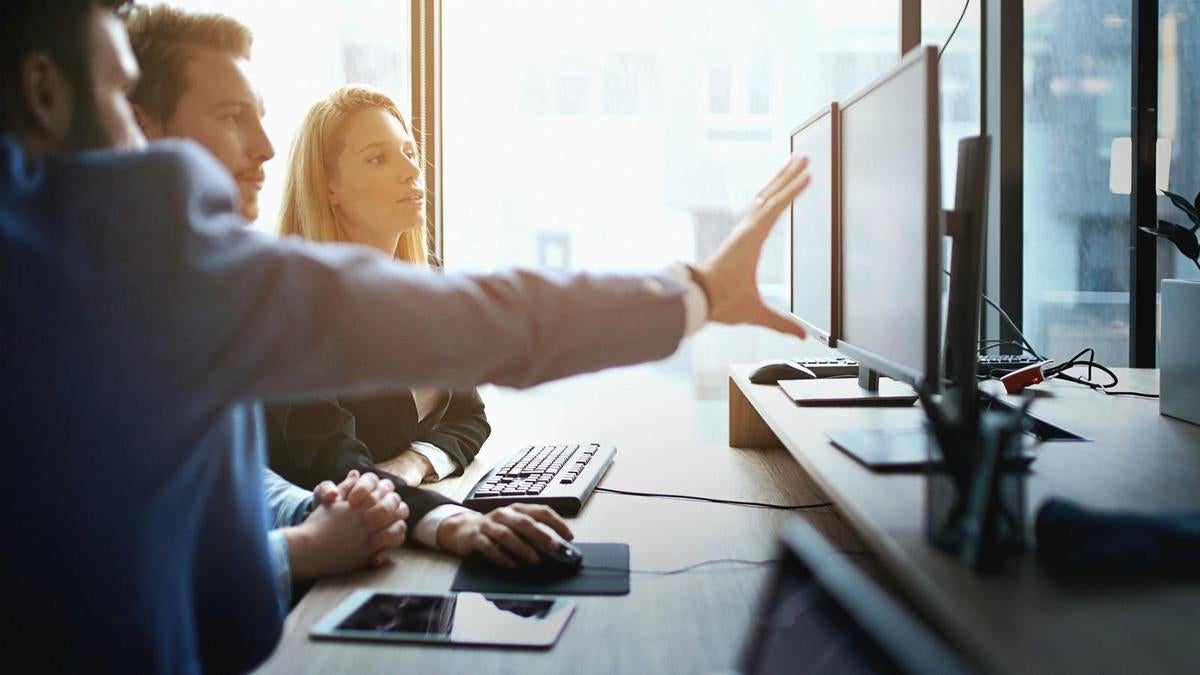 Security analyst
Cybersecurity jobs have become increasingly popular over the last decade. This trend doesn't look like it's going to slow down in the future as attacks grow more sophisticated and the technologies that fight them continue to develop.
A security analyst is responsible for planning and implementing security measures and earns on average £45,500 a year in the UK.
As time progresses the industry is moving towards a more offensive model instead of a defensive one.
Computer systems analyst
Professionals in this role investigate a company's computer systems. They then use this analysis to redesign procedures so the company can run more efficiently.
In order to do this job, they need to have a solid understanding of both business and information technology.
The average salary for a computer systems analyst is £42,500 a year in the UK
Data scientist
Big data has taken over the IT world. While this role isn't necessarily new, it is a rapidly growing field. Data scientists leverage existing data sources, and create new ones as needed in order to extract meaningful information and actionable insights.
They need three main skills to succeed, statistical reasoning, communication and programming. Do you have what it takes?
The average data scientist earns around £65,000 a year in the UK, growing over 8% year on year.
Cloud engineer
Cloud engineers are responsible for performing the technical duties associated with cloud computing.
This can include everything from designing cloud software and systems to implementing and maintaining them.
And although it is a well established career path, cloud engineers are still pulling in a big annual salary. In the UK, a cloud engineer earns on average £60,000 a year, representing a growth of over 9% year on year.
VR developer
Virtual reality is a huge growing market. It's not just gaming companies that are on the lookout for potential talent. VR is now used in a variety of different sectors from medicine to finance.
Unreal and Unity are the most popular engines that support VR development so if you want to break into this field then you should get familiar with at least one of them.
The average VR developer earns on average £62,500 a year in the UK, which represents a massive jump of over 19% year on year.
Database administrator
Database administrators (DBAs) manage a company's information. They ensure that all databases run smoothly and are secure from unauthorised users.
DBAs need to understand database languages, while Structured Query Language (SQL) is the most common it can vary from organisation to organisation.
If you're interested in becoming a database administrator, you'll likely earn £49,250 a year.
UX designer
A UX or user experience designer is someone that ensures that a website is easy to use.
Their main duties include product research, creating personas, information architecture and creating wireframes.
As more companies realise this the need for UX designers will continue to grow in 2019.
UX designers earn on average £50,000 a year in the UK, growing over 5% year on year.
Machine learning engineer
Machine learning has been a growing, in-demand skill set for a few years now, with no sign of slowing down.
In this role, an engineer develops machines and systems that can apply knowledge without given direction.
There are lots of different titles for this role which includes ''machine trainer'', ''machine learning expert'' and ''machine tutor''.
If you pursue a career as a machine learning engineer in the UK, you could earn £65,000 a year.
AI programmer
Artificial intelligence was originally founded way back in 1956 but it has seen a revival in the last decade. AI programmers create code and algorithms for things like pathfinding and camera control.
Jobs in this sector are steadily on the rise and it's a pretty safe bet that they will continue to do so in 2019.
The average AI programmer earns £65,000 a year in the UK, representing a growth of over 8% year on year.
Copyright © 2018 IDG Communications, Inc.
Next Up: Check out these related slideshows