How blockchain is being used in enterprise
Blockchain has gone from the esoteric underpinning of Bitcoin to a hyped-up technology that businesses in every sector believe could have a transformational effect.
Many enterprises are now heavily investing in blockchain applications. In PwC's 2018 global blockchain survey, 84 percent of the 600 executives from 15 territories who responded said that their organisations had at least some involvement with blockchain technology.
We look at some of the most interesting uses of blockchain that they're exploring, from ensuring food safety to sharing healthcare data.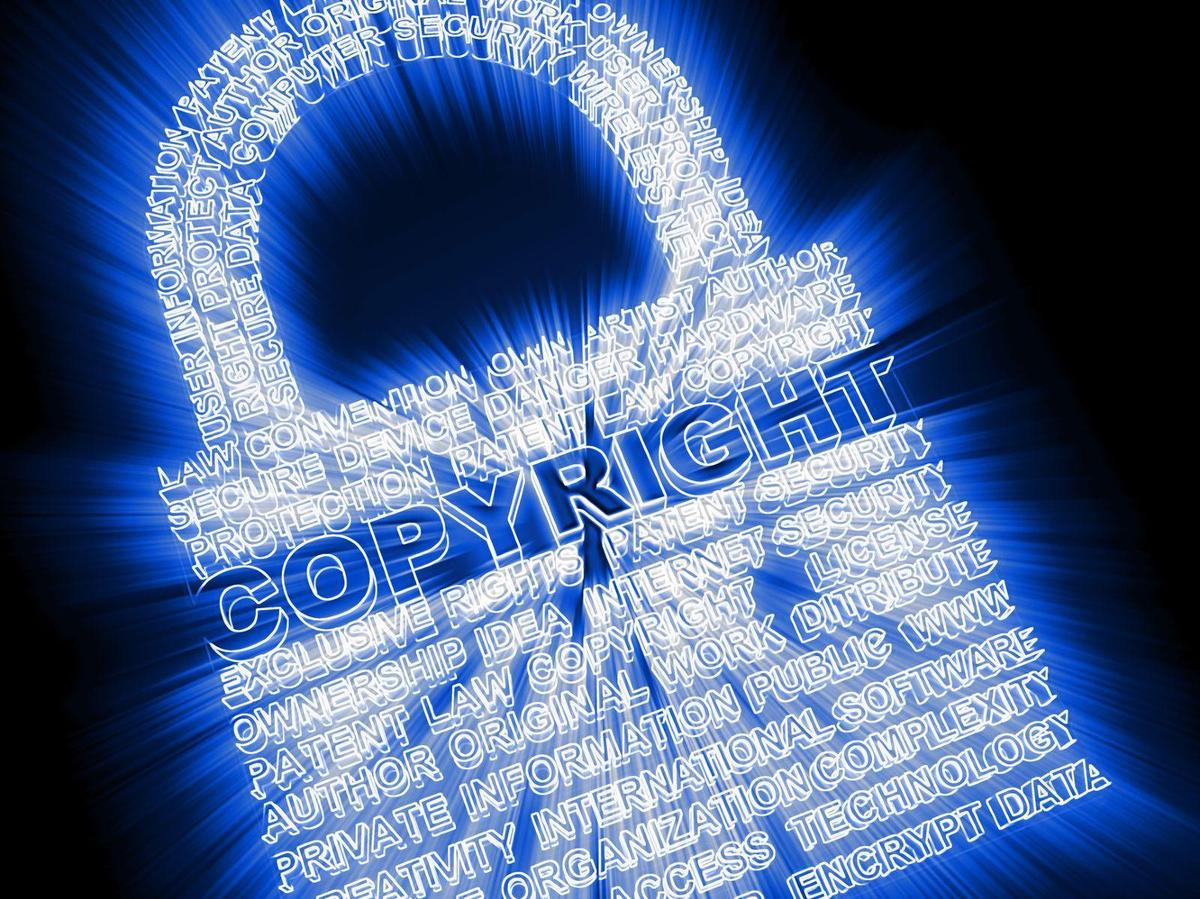 Protecting intellectual property
Artists, writers, musicians, inventors and designers could use blockchain to protect their intellectual property by creating an immutable, time-stamped record of when a work was created and then tracking every subsequent use of that creation.
Kodak has shown how this can work by developing the blockchain-based KodakOne platform, an encrypted, digital ledger of image rights that photographers can use to license their work and instantly receive payment for any online usage.
Health data
IBM and the US Food and Drug Administration (FDA) signed a partnership to work on a scalable health data exchange using blockchain – with the aim of addressing a lack of transparency in health data and improving trust on patient privacy.
The partnership was announced in January 2017, and the two organisations have since explored how blockchain could be used to support information exchange across various data types, from clinical trials to evidence data. The trial began with oncology-related data.
At the time, IBM's chief science officer for Watson Health, Shahram Ebadollahi, said that healthcare as an industry was undergoing significant change due to the data being generated.
"Blockchain technology provides a highly secure, decentralised framework for data sharing that will accelerate innovation throughout the industry," Ebadollahi said.
Pharmaceuticals
Blockchain has found an application in the pharmaceuticals industry, in tracing the movements of drugs between manufacture and consumption, bringing much-needed clarity to the supply chain.
Units of medication are each given individual serial numbers at the point of production. Logistics giant DHL, is currently working with Accenture to develop a blockchain-based track-and-trace serialisation system in six areas around the world.
"Using blockchain, as each item moves through the supply chain, additional verified information is appended," said Scott Allison, president of healthcare at DHL. "These blocks of data cannot be tampered with and are collectively validated by all stakeholders. The result is an end-to-end system that is simpler and more secure than anything we have seen before."
Oil and gas
The enormous oil and gas sector could, Accenture claims, benefit from the use of blockchain for freight bill audit and pay – in other words, improving efficiencies by truck, rail, plane, and ship, to "reduce discrepancies in this process through greater transparency in freight rates, shipment routing and generation of invoices for increased freight payment accuracy."
Essentially it would be about the cumulative management of the flow of data, with each transaction recorded in a ledger that could be accessed by both carrier and shipper.
Accenture believes that the first block could be the contracted rates, and then each event on top of that is recorded from the freight order to the payment submission. An efficient blockchain-based approach in invoicing for oil and gas could record savings of five percent through improved accuracy.
And oil and gas giant Shell has just invested in blockchain startup Applied Blockchain, which currently has clients in banking, telecoms, manufacturing and aerospace.
Real Estate
The number of different participants in real estate - including sellers, agents, brokers and buyers - means that it involves very complex, slow and potentially risky transactions.
Right now, buyers are reliant on title companies, which are responsible for handling estate transaction and ownership. However, blockchain could offer a more transparent and secure way of processing title deeds.
There are also an increasing number of houses placed on the market for cryptocurrencies rather than traditional forms of payment, indicating the taste for digital finance that exists.
Decentralised cloud storage
There are a few companies touting a new kind of cloud storage that might be of use to some enterprises. Filecoin recently completed an Initial Coin Offering for $262 million in September 2017 and proposes a token-based cryptocurrency that is also a decentralised cloud storage network.
The idea is that most storage out there is unused, from "hard drives in basements to data centres", while rewarding making unused storage available with tokens.
Storj also proposes a blockchain-based and encrypted distributed object storage, touting a peer-to-peer system with affordable pricing - $0.015 per gigabyte per month for storage or $0.05 per gigabyte downloaded in bandwidth.
Food safety
The phrase from 'farm to fork' could become a verifiable reality by using the blockchain to trace the production of meat at all stages in the supply chain.
Many of the big food retailers are interested in this: efficiencies for them mean more profits, but they also argue that it means fresher food for the consumer.
In an interview with Computerworld UK, food safety VP for Walmart Frank Yiannis said: "The benefits are potentially numerous. When people talk about the food safety benefits, for example, when there's a food scandal - oftentimes what will happen is health officials will say we've seen some illnesses documented in the country, and we think consumers shouldn't eat, for example, spinach."
"What happens is everybody's guilty until proven innocent, all of this product comes off of the shelf, everybody is incriminated. Generally when the dust settles you find out that it was one supplier, maybe one production line - so if you had the ability to identify this quickly you could target and remove the product quickly and protect people from getting ill."
Ethical fashion
In fashion, blockchain technology is finding applications in tracing the origin of apparel through each step of the manufacturing process.
"From the supply chain perspective, blockchain can be an enabler of trust between trading partners as well as with consumers," said Ajay Chidrawar, vice president of global product management at CGS, a software and business solutions company.
"From the farm to the shelf, consumers can now see the full lifecycle of the garment with blockchain technology. Consumers are going from blind trust to a full understanding of the journey of that garment. With blockchain, sustainability and compliance of an item can be tracked on the raw materials and manufacturing processes."
Passenger screening
Airports around the world are looking to blockchain to assist in passenger processing, including London City Airport.
Travel group SITA believes that by using secure single tokens, travellers might be able to pass through airports and between borders easier and without the need for multiple travel documents, or with the use of biometrics, all requiring less personal data.
Humanitarianism
Charity Save the Children is experimenting with the idea of a 'humanitarian blockchain'.
Chief information officer for Save the Children Karl Hoods told our sister publication CIO that he had sent notes to the board about potential uses for blockchain in 2016: "The whole blockchain area, and humanitarian blockchain, is really interesting for me – how do we harness that across a global movement?"
The organisation more recently started thinking about a proof of concept that would help to verify volunteers in the field, where the time just isn't available to conduct lengthy background checks on each individual, he said in an interview with Computer Weekly.
Smartcard payments
Contactless payment cards that can processes transactions through blockchain are becoming a reality.
A successful trial was recently completed that processed payments for cupcakes in front of 100 Metro Bank customers. They used a contactless smartcard designed by fintech company SETL that communicated with customer identity records and key details through the "Smart Identity" system by auditing firm Deloitte.
The technology has the potential to process billions of transactions every day and could provide merchants with a cheaper alternative to the payment services offered by traditional card providers.
Jewellery
Brilliant Earth, a jewellery company that prioritises ethical sourcing of precious stones, has partnered with Everledger to develop a better process of verifying the provenance of jewels to ensure they have not funded undesirable activities.
Loyalty programmes
As loyalty schemes across retail, travel and financial services have proliferated consumers end up with a complex web of points and redemption options.
That's where companies like the Swiss startup Qiibee and San Francisco-based Loyall come in. Both are applying blockchain technology to create a universal loyalty and rewards platform, giving consumers access to all of their loyalty programmes in one place and providing the facility to spend points across different schemes.
Qiibee was founded in 2015 by brothers Gabriele Giancola and Gianluca Giancola. Gabriele told Computerworld UK that the aim is to become "the glue of the ecosystem" so that customers can hold all of their loyalty points in a digital wallet and exchange them for points to spend with other brands, like you would exchange money into foreign currencies.
For the brands themselves Qiibee lets them outsource their loyalty scheme to a third party which promises better security and adoption rates by helping them move to the blockchain.
"By enabling them to build their app on the Ethereum blockchain they really have the possibility to put all their data on the blockchain and not have any security issues," Giancola said.
The company has already worked with fast food companies Subway and Burger King.
Supply chains
A British startup called Provenance has developed a platform that uses blockchains to track the origins of raw materials across global supply chains. The company recently completed a pilot project using blockchains to trace tuna caught in Indonesia through mobile phone text messages sent by fisherman in order to discover whether it was ethically sourced and encourage slavery-free fishing.
American retailer Walmart is also experimenting with the blockchain for supply chains, teaming up with IBM to develop a solution that would track products from 'farm to fork'.
Tracking taxpayer money
The UK government could use the blockchain to track money, including student loan and international aid money, according to MP Matt Hancock.
Speaking at Digital Catapult HQ in King's Cross, Hancock said: "We're exploring the use of a blockchain to manage the distribution of grants. Monitoring and controlling the use of grants is incredibly complex. A blockchain, accessible to all the parties involved, might be a better way of solving that problem.
"Bitcoin proved that distributed ledgers can be used to track currency as it is passed from one entity to another. Where else could we use that? Think about the Student Loans Company tracking money all the way from Treasury to a student's bank account. Or the Department for International Development tracking money all the way to the aid organisation spending the money in country." (See a full transcript here)
Online voting
Online voting adoption has yet to take off, mainly due to fears that it is insufficiently secure. Some argue the blockchain could change that thanks to its immutable, transparent nature.
In spring 2014 Danish political party the Liberal Alliance became the first major political party to vote using blockchain technology, for an internal election. Organisations have expressed an interest in Norway, the US and Spain.
Read next: How governments around the world are using blockchain
Recording NASDAQ trades
NASDAQ, the world's second biggest stock exchange, announced plans to experiment with blockchain technology in July 2015 as a means of recording trades of shares in public firms listed on the NASDAQ stock market. If successful, expect to see it replicated on other exchanges around the world.
Land registries
In May 2015 Honduras announced plans to set up a permanent and secure land title record system using the blockchain, developed by US company Factom. This would help to tackle the issue of corrupt officials altering the list of land titles, according to Factom's president Peter Kirby. Northern Ghana and the Isle of Man are also experimenting with using blockchain for land or company registrations.
Smart contracts
Lawyers, watch out: blockchains could be set to shake up your profession, by making it possible to set up binding contracts outside of the traditional legal system. Smart contracts could make it possible to store binding contractual agreements on the blockchain - an idea first pioneered by startup Ethereum launched in 2013.
Music payment and licensing
Blockchain could underpin instant, transparent transmission of artist royalties, allowing real-time distributions to writers, producers, technology partners and labels every time a song is played, according to musician Imogen Heap. Heap promised to release her song Tiny Human via blockchain.
Copyright © 2018 IDG Communications, Inc.
Next Up: Check out these related slideshows