How to recruit the best cybersecurity professionals
The demand for cybersecurity talent is at an all time high. Given the shortage of skilled tech professionals, uncertainty surrounding Brexit negotiations and the increasing sophistication of cyber threats, we can expect to see this demand grow steadily over the next few years.
Start connecting with the UK's top cybersecurity talent
In a bid to attract these candidates and differentiate themselves from the competition, many companies are offering above the odds salaries, resulting in a price war of sorts.
While this may drive short term success for hiring managers, it does little to build an engaged and passionate team if employees are driven solely by a paycheque.
There is a better way.
Here are our top tips on how to recruit cybersecurity talent and maximise your HR budget.
Looking for a job? Your hunt starts here.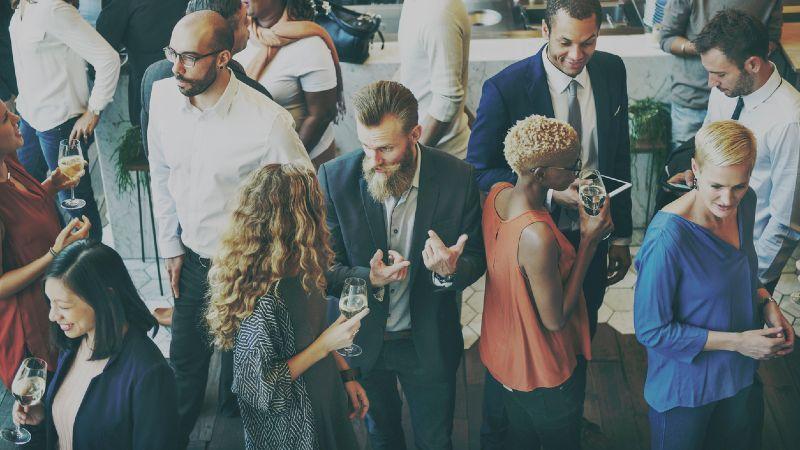 Get involved in industry events
Cybersecurity is a growing industry with a growing, engaged community. Get to know them!
Attend cybersecurity events and meetups and don't undervalue the power of networking. Tech, startup and careers events can be wonderful opportunities to make valuable connections and meet potential hires, clients or even partners.
Having a presence at these events also helps to establish your reputation in this space and increases brand recognition.
Invest heavily in training
Thorough training is one of the most important benefits a company can offer employees, particularly in an industry where research is constantly uncovering new and more efficient ways of working.
Educational or upskilling opportunities will always be a draw for ambitious tech talent looking to grow their career. And it's not limited to potential employees, your current ones too will feel the benefit.
Talent are more likely to remain in the company if they can see the opportunity for advancement and feel like the company is invested in their professional development.
Retraining your team members is not only a great way to boost employee engagement, it's also a good way to get around the skills shortage.
It doesn't always need to be formal educational qualifications, even subsidising workshops or conference tickets can go a long way in engaging employees and boosting morale.
Champion diversity
While the past year has seen more and more companies jump aboard the diversity bandwagon, the value of having a varied and inclusive team bleeds far beyond a corporate buzzword. Diverse teams have a better connection to wider client groups and broader perspectives making them better problem solvers.
Seeking employees from underrepresented groups also helps to bridge the skills gap as you're not exhausting the same pool of candidates. Look to different schools or community groups when sourcing talent.
This may require you to rethink the criteria by which you assess potential hires and recruit based on potential rather than experience or qualifications.
To encourage more diverse applicants to your role, consider the language that you're using in your job ads. For example, always use gender neutral pronouns and avoid listing skills as required unless they're absolutely necessary to carry out the role.
Champion your people
Whatever your management structure, being receptive to new ideas and open to discussion is an extremely attractive quality in a potential employer.
Tech talent, and cyber security professionals in particular, are constantly required to build on their knowledge and adapt to new industry developments.
Allowing your current employees to become experts in their respective fields is a great way to highlight your learning culture to prospective ones. A working environment that values employee input regardless of seniority is an extremely attractive one.
This is particularly true for Millennials who thrive under a coaching or mentoring style of management, not an authoritarian one.
Invest in your employer brand
To build your employer brand you need to carefully consider the following: Why should someone be excited to work at your company over your competitors? What makes you an employer of choice? What unique traits do your team have that will appeal to potential cyber security hires?
Then, the next step is to find ways to communicate with talent and offer them a genuine insight into what it's like to work in your team. Having a strong employer brand actually means that candidates seek out your company which greatly reduces hiring and onboarding costs.
Some ways to amplify your employer brand include social advocacy, employee blogs and culture videos. Job ads with a recruiting video receive on average 36% more applications and 78% of people say that behind the scenes videos would impact their perception of an employer.
Be flexible
Research showsthat the top marker of a good employer in 2018 is one who offers freedom and flexibility around working hours and understands the need for work-life balance.
Rather than relying on a large salary to convert a candidate, look to the working practices and cultural benefits that come with joining your security team.
Forgo the set hours in an office mindset and focus on giving talent the autonomy to determine their own working patterns.
Remote working and teleconferencing will appeal to technical talent, particularly developers who often require isolated working spaces to code freely.
Copyright © 2018 IDG Communications, Inc.
Next Up: Check out these related slideshows