Tips for choosing the right ERP system
Enterprise Resource Planning, or ERP, usually refers to a suite of software tools available for managing a whole range of daily business tasks.
An ERP system typically integrates a number of applications for use across the business into one platform. This can include tasks such as accounting, project management, and supply chain operations.
A complete ERP suite also tends to include performance management software which is built in to help plan, budget and predict the overall financial results of an organisation.
Organisations big and small rely on ERP systems to help manage day-to-day activities and operations while also minimising the use of too many different software packages and databases.
With many ERP vendors in the market today, choosing the right one for your business can be challenging. Computerworld UK has some tips to help you make the right choice.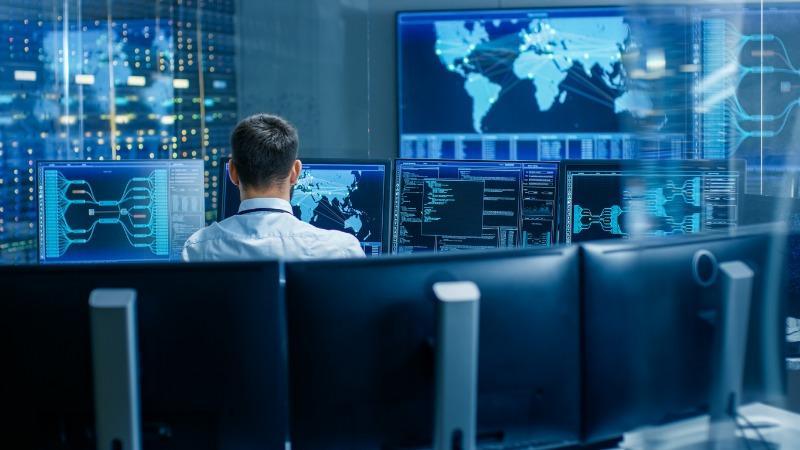 What to consider
Every ERP system should fit well with your existing IT and back-office infrastructure. An ERP system that fits perfectly will help in transforming back-office operations, which ideally enables employees to focus on more important tasks that will grow the business rather than 'keeping the lights on'.
Adopting the right ERP system, then, can be seen as a start to digital transformation journeys, and it is also an opportunity to embrace a modern way of working across the whole organisation.
It is equally important to identify the main benefits your organisation will get from an ERP system. This could be improved customer service, scheduling and project management services and cost reduction.
"Traditionally, the ERP system was known as a back-office tool, it was the engine room of an organisation and only saw the limelight when something went wrong, but that is all changing. Now, instead of simply focusing on what an ERP system was traditionally built for, it is about thinking outside the box and looking at what it can do for the whole organisation in new, innovative ways," Philippa Bradley, head of UK public sector at Oracle tells Computerworld UK.
"Many organisations made the mistake of customising ERP systems beyond recognition, focusing on what the systems can do in the here and now, rather than what they could do down the line. This is no longer sustainable as businesses need to innovate at a pace demanded by customers and employees.
"When selecting an ERP system for today, but also for the future of an organisation, building a 'vanilla' system that is primed and ready to innovate is key," she adds.
Build a project roadmap
As with every change within a business, it is always a good idea to have an outlined plan to highlight the long term goals.
Whether you are adopting ERP as part of a project or long term decision, considering the outcome of new software and technologies will help to identify what the system will enable you to achieve.
"Your roadmap should include an assessment process, where current ways of doing things are evaluated, and future goals are identified," Andy Bell, CTO at Edenhouse Solutions says.
"Start with the end in mind - what is driving the decision you are trying to make? What frustrations are you experiencing currently? What will success look like to your business? What will you be able to do at the end of the project that you cannot do today?
"These are key questions to ask yourself before deciding on the system that will best fit your needs."
Include expert decision makers
As already identified, choosing an ERP system is challenging. The best option is to bring in experts within the organisation into the decision-making process - those that have knowledge of ERP systems, the process of software migration, or both.
"It's essential that trusted process owners within the business are included along the way to gather analysis and define requirements," Ian Irwin, Managing Director at NoBlue tells us. "Key requirements and performance metrics must be decided in advance of the implementation to avoid wasting resources or possible delays in implementation.
"Requirements must also be defined, with must-haves and ideal outcomes differentiated. Prioritising is also essential, but it is something which shouldn't be fixed, but rather be flexible to be modified to align with company needs.
"For CTOs and CIOs and the wider company, the implementation process can be intense. It involves a lot of business strategy decisions, which must be decided by senior management. To help move this process along, I advise that CTOs assign a project manager as the single voice and point of contact, helping to guide both the company and the vendor through the process.
"I would also strongly recommend hiring an external business consultant who deals with audit processes, as they will be able to provide objectivity to a company's requirements based on their years of experience in such processes. The costs incurred here will not only add serious controls but will also save time and costs further down the line," Irwin adds.
Research vendors
With multiple vendors in the market, thorough research is going to be the ultimate decision maker when choosing the right ERP platform for your business.
There are different features and capabilities to the various ERP suites out there, but compatibility with cloud environments is something that a lot of businesses tend to look for.
"The key killer for ERP software will be its lack of compatibility with cloud environments," says Mark Hughes, regional VP for the UK and Ireland at Epicor Software. "In today's increasingly competitive climate, reducing the total cost of ownership of an ERP system is a top priority for businesses, and more and more ERP users are migrating their systems to a multi-tenancy cloud environment in order to achieve this.
"However, in order to use this platform, standardised ERP technology is needed. Systems that have been customised will require their own dedicated space. With that being said, every business is different. No ERP system, however powerful or how much functionality and capability it has out of the box, will be able to completely fulfil every single business' requirements."
A good thing to consider is accessibility. If you go for a cloud-based ERP system employees will have the freedom to access through Wi-Fi and mobile data connections wherever they are. Think about how this will impact your organisation, particularly if staff work remotely.
"What is suitable for one industry cannot always be shoe-horned into another," adds Hughes. "Rather than customising generic ERP software, businesses should look to industry-specific ERP solutions that, whilst sharing similar capabilities with other systems, have modules beneath this that are tailored to the market it is operating in."
Consider your budget
One of the main reasons why businesses result to ERP systems is to help cut costs. This also highlights the main benefit proposed with integrating a system with multiple tools in one suite.
"Businesses that deal with complexity and need to make quick decisions must leverage technology to drive business efficiency – and within this, ERP-driven cost reduction is essential. One key method of achieving cost reduction is using robust ERP to reduce downtime and create more effective scheduling processes," explains Antony Bourne, industries president at IFS.
It is also important that every organisation considers its budget for the overall adoption process: there are likely going to be additional costs for setting up, training, and so on.
"When setting your budget, think about the long-term benefits and cost efficiencies afforded by an ERP system," adds Tim Hooper, director of sales and marketing at Xledger.
"Finding one that's ideal for your organisation will have a significant positive impact on your operations, cost-savings and profit. Instead of cutting corners with a less well-suited system that's within budget, sometimes it can be worth spending a bit more to find a perfect fit.
"Less-suited systems may require customisation over configuration, however, be aware customisation could lead to additional cost overheads when upgrades are applied."
Copyright © 2019 IDG Communications, Inc.
Next Up: Check out these related slideshows