Top IT job hiring trends in 2019
Here's what we expect to see from the UK's IT jobs market in 2019, including salary trends, the skills to have on your CV and how to make the most of a buoyant sector, despite global economic uncertainty.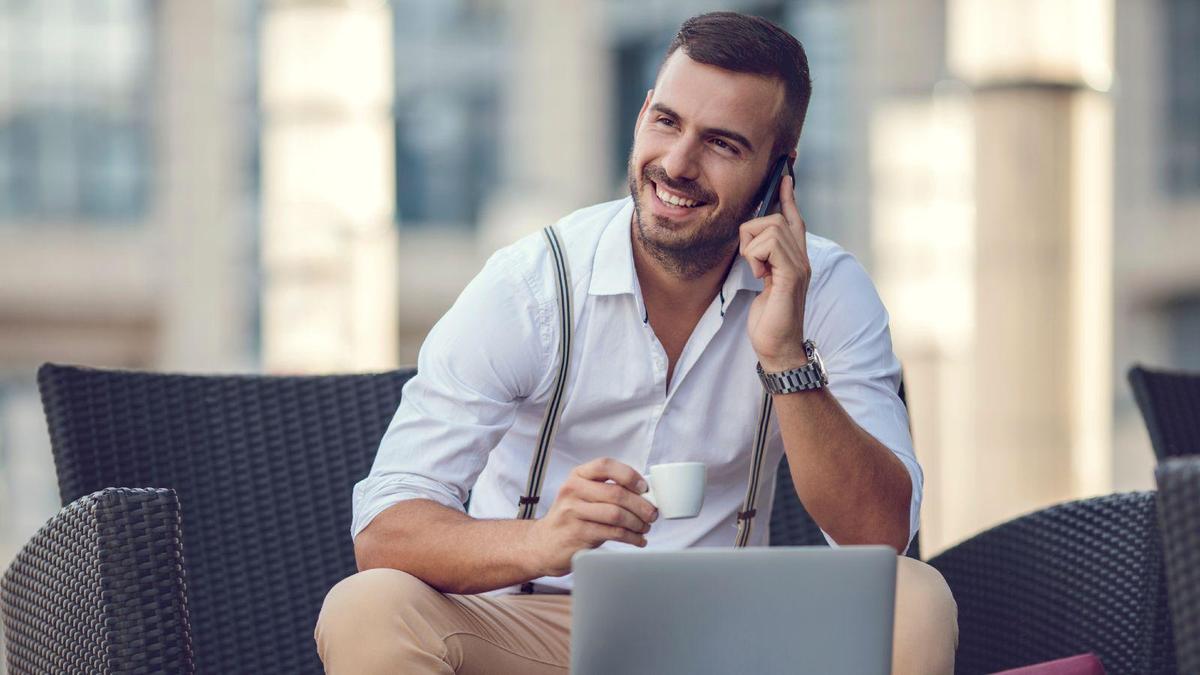 UK IT workers are on the move
According to research published in July by UK job board CV-Library, over half of IT professionals (58.1%) said moving companies is their main career priority right now, over learning new skills (48.8%) or securing a pay rise (32.6%) in their current job.
Lee Biggins, founder and CEO of CV-Library, commented: "Sometimes, the best way to get ahead in your career is to explore employment opportunities outside of your current company. However, just be wary of job hopping too much. A long list of short stints in a range of companies can sometimes be off-putting employers, suggesting that you're not going to stick around for very long."
The Spiceworks' annual State of IT report for 2019 found that 38% of UK IT workers want to find a new job in 2019. Additionally, Gartner's latest Global Talent Monitor report also shows that 23% of UK IT employees indicated a low intent to stay with their current employer.
In the broader European IT jobs market, the Spiceworks report shows that 43% of IT professionals plan to leave their current employer in 2019, with most stating a desire for a better salary as the primary motivation.
The good news is that 32% of European organisations plan to increase their IT staff in 2019, so there are plenty of opportunities to move. In fact, the 2018 Tech Nation Report found that UK employment in the digital tech sector increased by 13% between 2014 and 2017.
IT vacancy rate is slowing
The KPMG and Recruitment & Employment Confederation's Report on Jobs from April, showed the softest increases in demand for both permanent and temporary IT workers in the UK since the summer of 2016.
"The seasonally adjusted IT & Computing permanent vacancies index slipped from 59.8 in February to 58.2 in March. Despite pointing to a sharp rise in demand for permanent staff, the increase was the softest seen for over two-and-a-half years," a press release for the report read.
That being said IT continued to outperform the UK average (55.5) and also ranked top for permanent staff demand rankings in March, while demand for temporary staff rose at the slowest pace since August 2016.
Most companies aren't planning on growing their IT teams though
That being said, the same Spiceworks report found that most companies (59%) aren't planning to build up their IT staff in 2019.
"Many companies are facing challenges retaining employees with traditional IT expertise, so they're not able to increase their IT staff when they're focused on filling in the gaps after IT pros leave. Companies that do plan to increase staff are often targeting specific IT skills rather than general expertise," Brian Slater, founding partner of fintech consultancy Eikos Partners said as part of the report.
Job demand is strong, but slowing
The latest Report on Jobs from KPMG and the REC, published in February, showed demand for both permanent and temporary IT workers continues to rise, but at a softer pace.
"Adjusted for seasonality, the IT and computing permanent vacancies index registered well above the neutral 50.0 level at 61.1 in January. Although the reading was consistent with a sharp rise in demand, the latest figure was the lowest seen in 28 months," a press release for the report stated.
Ian West, head of TMT at KPMG UK said: "While hiring continued at pace across most areas of the economy, it is clear that the industry is suffering from a skills shortage, with recruiters struggling to meet demand for roles. Such shortages are driving employers to really look at their 'grow your own' strategies both from an acquisition of talent perspective and via structured development programmes."
Data from jobs site CV-Library also showed advertised vacancies in the IT sector soar by a staggering 72.5% in the typically vacancy-heavy month of January.
.Net developers and IT project managers in demand
Specialist recruiter Robert Half released figures for the top 10 in-demand roles for the second half of 2019 in July, with technology-focused roles like .NET developers (average salary bracket (£35,000-£46,500), digital marketing managers (£35,000-£55,000) and IT project managers (£42,750-£77,500) and IT operations managers (£42,750-£65,000) all making the list.
Matt Weston, UK managing director at Robert Half commented: "Technology and digitalisation is accelerating the evolution of the workplace. As companies adjust to the challenges and opportunities this can have on their business, the need for the right skills intensifies the war for talent."
With GDPR, demand for big data skills surge
Demand for big data skills and professionals surged by 78% in 2017, according to the Q1 2018 Tech Cities Job Watch report from IT recruitment specialists Experis, which came out in May 2018.
This increase far outstrips demand for mobile (26%) and cloud (30%) expertise.
The research puts this jump down to the arrival of the general data protection regulation (GDPR), with Martin Ewings, director of specialist markets saying: "A number of regulatory hurdles this year – including the much talked about GDPR – coupled with the growing Internet of Things trend, are putting pressure on businesses to better manage, process, secure and leverage their data.
According to the Robert Half salary guide for 2019, data scientist salaries will continue to rise this year as a result. In the 2018 guide the salary range across the UK was estimated at £63,750-£106,500. That has now jumped to £66,000 for the bottom 25 percentile of candidates, to an eye-watering £116,250 for the top 95 percentile candidates.
The UK IT gender pay gap is real
Research conducted by UK accountancy firm SJD in 2018 revealed that men in the IT industry earn up to 30% more than women in the same roles.
The research, which surveyed more than 1,000 contractors, found that women with common job titles like SQL developer or IT architect earn almost a third less than their male counterparts.
Similar research by Mercer from back in 2016 found that men earn 25 percent more than women in the UK technology sector, following research which covered 66,000 employees across 153 companies.
A recent World Economic Forum report also highlighted a troubling gender gap in AI jobs and highlights that only 22% of AI professionals globally are female.
Ben Lorica, chief data scientist at O'Reilly Media responded to the findings by saying: "If we want to create AI technologies that work for everyone – they need to be representative of all races and gender.
"As we move into the new year, we will see best practices for increasing diversity within AI emerge and shared across a wide range of industries. For example, past attempts at using machine learning for recruiting have proven to be counterproductive – with bias falling against women."
Brexit isn't denting confidence
Despite uncertainty surrounding the UK's decision to leave the European Union the annual Job Market Report by technology career site Dice showed that 78% of the 1,100 tech professionals surveyed were positive about their career prospects for the year ahead.
A massive 62% of permanent IT staff expected their salary to rise in 2018, and 59% of contractors expected the same.
Read next: Brexit means data headaches and business uncertainty, say IT pros and lawyers
Gartner's latest Global Talent Monitor report found that Brexit wasn't denting confidence either, with the UK reporting the highest business confidence rating of all European countries surveyed at 60, and above the global average of 57.
However, Hired's 2018 Global State of Salaries report found there has been a seven percent decline in hiring candidates from outside the UK on its platform.
Tech workers from abroad are also being paid nearly more than £12,000 more than their UK-native colleagues.
Brexit skills shortage
That being said, as the spectre of Brexit looms over the UK at the start of 2019, there are increased fears of an IT skills shortage emerging.
According to the Adecco Group UK and Ireland's 'Brexit: retaining talent through change' report, 34% of UK managers are considering automating elements of their business as a result, while the majority (71%) of respondents think skills will be harder to acquire. Still, 20% said they do not plan to employ any strategy to tackle Brexit-related skills shortages.
The latest Harvey Nash/KPMG CIO Survey, published in July, also reported that almost two thirds of CIOs (64%) reported a shortfall of talent.
Albert Ellis, CEO of Harvey Nash, commented: "With technology developing at such a pace, supply just can't keep up – with the most acute shortages at the top end, in advanced fields such as big data/analytics, cyber security, and AI. It is particularly worrying that Northern tech hubs like Manchester and Leeds have experienced greater rises in skills shortages than London, as these cities are often competing for talent that's lured to the capital."
Brexit is also causing plenty of concern in the technology startup and SME space, where highly skilled workers from abroad have traditionally made up a large chunk of the workforce.
Julian David, CEO at TechUK said: "Digital businesses were assured that they would have clarity on Brexit by the end of 2018. Instead they will now go into the New Year facing real uncertainty about the direct impact of Brexit on their business and its wider impact on the UK economy.
"While tech businesses will prepare for a No Deal as best they can, the reality is that many of the hard challenges that tech companies would face in the event of No Deal cannot be 'managed' away. Commercial contracts, investment, staffing and data are all at critical risk in any No Deal Brexit and anyone suggesting otherwise needs to listen to the tech businesses of all sizes who will be directly impacted by a disorderly exit from the EU."
The data skills gap is a major concern for UK CEOs
Research from data analytics firm Domo found that 71% of respondents believe that a lack of data access and skills could put their business at risk. As a result just 18% plan on investing in recruiting employees with strong digital skills though, and 17% said they will invest in digital skills training for existing staff.
The research was conducted by Domo in July 2018, where it polled more than 100 UK CEOs regarding the digital skills gap.
The primary driver for investment is actually on systems to help manage the wealth of data and analytics (26%), with only cyber security and compliance ranked higher (33%).
UK leaders did prove more data-oriented than their German or French counterparts however, with 17% of CEOs preferring to make decisions based on gut feel rather than data and insight in the UK, compared to 25% gut feel in France and 26% in Germany.
Salaries continue to rise
Devops salaries are on the rise
More specifically, devops titles are driving real salary growth in 2019.
The 2018 Devops Salary Guide from software vendor Puppet found that salaries trend highest in the US, where 84% of respondents earn more than $75,000 (£58,000). In the UK and Ireland, 49% of devops practitioners and managers earn between $50,000-100,000 (£39,000-78,000).
That being said the survey found that UK salaries are trending upwards, where "we are seeing marked increase in the middle of the range, however. This year, 26% of practitioners in the UK fall in the $75,000 to $100,000 range, up from just 17% last year," the report states.
Security and AI skills remain in demand
The Spiceworks' annual State of IT report for 2019 found that IT security/cybersecurity skills were the most sought after at the enterprise level, with 57% of large companies looking to bolster its security skills, with AI and networking coming in joint second at 35% of respondents globally.
Large enterprises (5,000+ employees) also proved more likely to seek AI skills than smaller companies, with that proving the second most popular skill set amongst respondents.
Python and AWS skills most in demand
At a more granular skills level, the programming language Python continues to be in hot demand for 2019, as reflected in growing salaries which range from £64,155 a year for a senior Python engineer to £75,000 for a Python team leader, according to statistics on average annual salaries from PayScale.
Read next: The hottest enterprise IT skills
According to Stack Overflow's Developer Ecosystem report for the second quarter of 2017 Python was the fourth most in-demand skill, behind Javascript, Java and C#.
Fifth on that list was AWS, as organisations continue to look for employees familiar with the popular public cloud platform and its services. This demand is reflected in average salaries of £52,750 for AWS experts, to £65,000 for an AWS solutions architect, according to statistics on average annual salaries from PayScale.
Learning and training platform Pluralsight also pulled data from its millions of users, finding that Java and Javascript remain the two most popular skills amongst its user base, with HTML, C and Git following behind. Python came in seventh on its list.
A LinkedIn Learning blog post also found that, according to LinkedIn data, cloud computing skills, like AWS proficiency, came out as the most in-demand skill for 2019, with AI second and analytics coming in two and three.
Data science and developer salaries on the rise
According to the Robert Half salary guide for 2019 data scientist salaries will continue to rise this year. In the 2018 guide the salary range across the UK was estimated at £63,750-£106,500. That has now jumped to £66,000 for the bottom 25 percentile of candidates, to an eye-watering £116,250 for the top 95 percentile candidates.
Developers, one of the most popular roles in the industry, is also seeing good salary growth, up from an average range of £28,000 - £48,500 in last year's guide to £35,000 - £54,250 in 2019.
Read next: How to get a job as a data scientist
Software roles have high turnover
World wide stats published last year on the LinkedIn Talent Blog showed that software jobs had the highest turnover in 2017 at 13%, with retail coming in second and media third.
"The computer games (15.5%), Internet (14.9%), and computer software industries (13.3%) drove tech turnover the most—but those rates pale in comparison to the churn you see within particular occupations. User experience designers had extremely high turnover at 23.3% (they're also extremely in-demand), with both data analysts and embedded software engineers at 21.7%. In fact, embedded software engineers receive the most InMails per person of any occupation in North America," the post's author Michael Booz outlined.
"There's good evidence to suggest that the trouble with retaining tech talent is high-demand and rising compensation within the industry: as employers and offers get more competitive, top talent is more eager to jump on new opportunities. The numbers support this theory: according to LinkedIn data, almost half (49%) of departing tech employees take another job within the tech sector," he added.
Gender diversity is getting worse
The latest Dice Job Market Report from 2017 showed that 91 percent of UK IT contractors are male, a hugely worrying figure for diversity. This is worse, from a diversity standpoint, than 2016, which was an 88 to 12 percent divide between men and women. Permanent IT employees fared little better at 90 percent male, up from 87 percent in 2016.
Read next: Men need to do more to support gender diversity, says Dell EMC exec
Copyright © 2019 IDG Communications, Inc.
Next Up: Check out these related slideshows