How these businesses are using the internet of things
IoT has crept up on us, with some analysts suggesting there will be as many as 25 billion internet-connected devices by 2020. But what applications might the internet of things have in an enterprise setting?
From insurance companies and local authorities to gyms and beverage companies, here are some of the most exciting ways businesses are leveraging IoT today.
Read next: What is the Internet of Things... really? and What is a graph database?)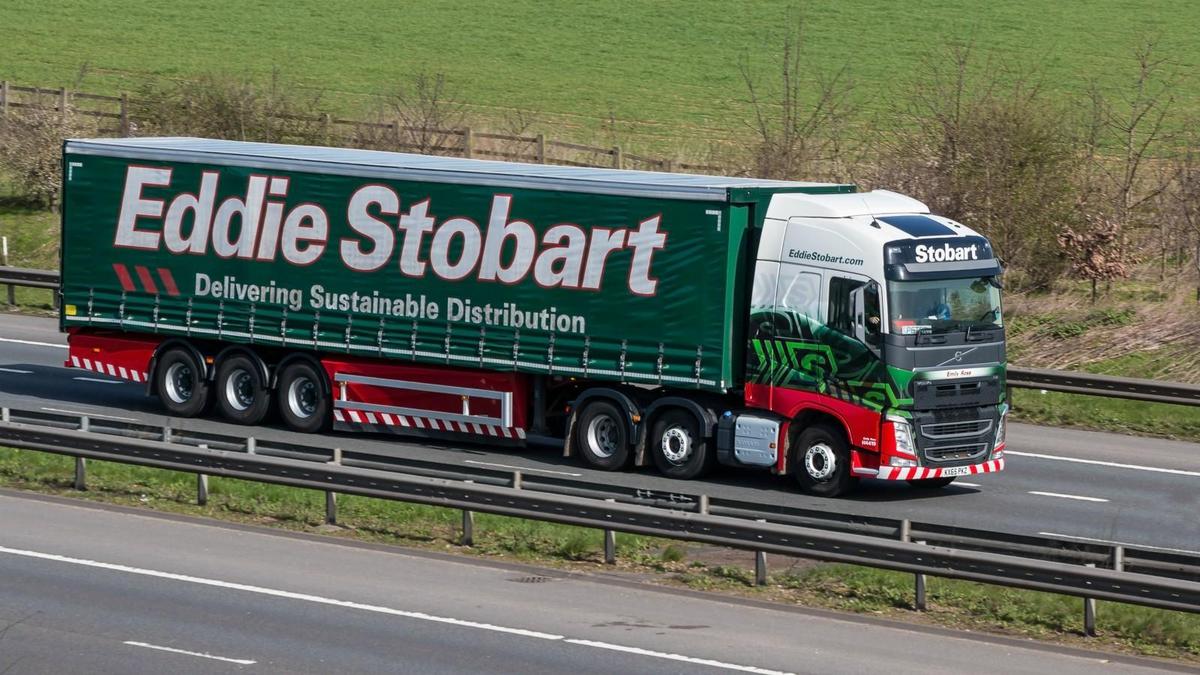 Eddie Stobart
Transport and logistics company Eddie Stobart has a workforce of 6,000 and some 2,200 vehicles, 3,800 trailers and 24 distribution centres across the UK and Europe.
As with many transport companies, the potential for IoT is huge. By using IoT, Eddie Stobart can monitor its internet-connected forklift trucks and fit temperature sensors to its refrigeration units.
Speaking with our sister title CIO UK, Eddie Stobart CIO John Court said: "There's a whole range of connected activity that captures a huge volume of data that we're able now with current analytics toolsets and techniques to assemble and analyse in ways that were either challenging or impossible in years gone by."
"Traditionally it used to be about the here and now of what's occurring, and are all the vehicles performing on track and on schedule, but increasingly we're looking more deeply into the data at the how and why and what if type analytics," he added.
Harley-Davidson
IoT has a major application in product manufacturing, as it allows each stage of the process to be monitored. This means that when IoT is introduced on the factory floor there is a large corresponding increase in quality.
Harley-Davidson, the motorbike brand, has transformed one of its York-based factories into an IoT-enabled plant. This shift sent shockwaves through the established system - the 21-day production schedule shrunk to a mere six hours and operating costs plunged by $200 million.
Amazon
Amazon is already famous for its IoT consumer products such as Alexa and Dash, but how is the tech behemoth using IoT for enterprise? The company has over 500 million stock keeping units (SKUs) and millions of other centres and warehouses.
These are vast - some over 1 million square feet - but used to require employees to walk around them to scan products. However, they have since introduced IoT-enabled robots to carry out this work instead, powered by Kiva Systems, which Amazon acquired in 2012.
So far, these robots have cut costs by 20 percent, saving around $22 million every year.
Arsenal FC
Arsenal FC has been using the internet of things and other emerging technologies to improve coaching techniques and use data in its analysis of games.
Arsenal FC's IT Director Hywel Sloman told CIO UK last year: "I have been driving the experimentation with IoT and virtual reality as a way to improve the quality of coaching we provide to our players."
"I have identified a number of new vendors who we are now using, and we are now seeing evidence that the quality and quantity of data available to analysts and players is significantly improving our coaching and post-game analysis," he added.
Dell
Dell Technologies has invested widely in IoT during the past year with the creation of a specialised IoT division headed by VMware CTO Ray O'Farrell.
The division will provide customers with a full stack of hardware, software, security and consulting in order to get their IoT projects up and running.
Dell is also providing a distributed core computing model to focus on real-time processing of information. Michael Dell, chairman and CEO of Dell Technologies said it is "leading the way for our customers with a new distributed computing architecture that brings IoT and artificial intelligence together in one, interdependent ecosystem from the edge to the core to the cloud."
Read next: Everything you need to know about Dell Technologies' new IoT division
Aviva
Avivais using IoT to its advantage to set its home insurance service apart from competitors.
Aviva sees the best strategy as partnering with a number of UK startups such as Canary and HomeServe Labs, rather than developing the technology itself.
The company has been working with HomeServe Lab's LeakBot since 2015, as well as Canary's smart home cameras which were given to new home insurance customers to help them harness insights from the experience.
Nick Arydon, head of prevention and services at Aviva said: "It makes sense to offer customers things that help them to avoid bad things happening and whether they have adopted those themselves, or if we can offer it as a pack, that is something we are looking at."
GE Digital
Since being founded in 2015, GE Digital has delved into industrial IoT to transform the industry.
Alongside the launch, the company released a cloud-based IoT operating platform known as Predix to enable customers to develop apps that drive efficiencies by analysing real-time operational data.
It has since developed apps that range from machine learning utilisation to cutting the amount of scrap material generated in the tube cutting process in half. Essentially, GE Digital has boosted the adoption of IoT across different areas in the industry such as supply chain management, remote monitoring and more.
Read next: How GE Digital is using data science to drive Industrial IoT
DHL
DHL is continually increasing its use of IoT following a series of IoT pilots across various sites around the world.
The most recent pilot is an automotive plant in China in partnership with Huawei. The IoT pilot will use Narrowband IoT, a low power wide area (LPWA) technology that is designed to allow IoT devices to transmit data to and from one another.
DHL has also previously partnered with Cisco and IoT startup Conduce to introduce IoT cockpits into warehouses in Germany, Netherlands and Poland.
Dr Markus Voss, CIO for DHL said: "This is the early stage in terms of the technology and we are open to partnerships, not just with tech giants but also startups, as well as research institutes. It really is an ecosystem of partners."
Ericsson Maritime ICT
Swedish communications company Ericsson houses 'Ericsson Maritime ICT' which provides infrastructure for ships, ports and terminals.
Via its 'Maritime ICT Cloud' system, the company uses sensors on its ships to monitor vessel location, speed and the temperature for heat sensitive cargo, all in real-time. The data can then be shared with companies that are shipping goods, from production and warehouse distribution to final delivery.
Daimler
German auto manufacturer Daimler is using IoT to make vehicles safer and more efficient.
Through IoT, Daimler is already automating several safety procedures when its vehicles are on the road. For example, Daimler lorries are already fitted with proximity control, stop-and-go assist, emergency brake assist, lane-keeping assist and 3D maps, all to help drivers keep a safe distance from cars and other vehicles on the road.
Additionally, the automotive firm has developed stereo cameras and radar sensors, which aims to improve driver response times.
Virgin Atlantic
Virgin Atlantic are investing in the internet of things by making a fleet of Boeing 787 aircrafts and cargo devices connected with IoT devices and sensors. Each connected plane can expect to produce over half a terabyte of data per flight.
Virgin Atlantic IT director David Bulman said: "The latest planes we are getting, the Boeing 787s, are incredibly connected. Literally every piece of that plane has an internet connection, from the engines, to the flaps, to the landing gear."
From this mechanical problems can be reported before they even happen.
Farmers Insurance
Farmers Insurance is setting their sights on the internet of things to help the automobile claims resolution proccess.
CIO Ron Guerrier says a sensor-equipped car that gets hit by a shopping trolly in a car park could notify the owner, via an alert to their smartphone, about the incident and offer to contact a Farmers Insurance claims representative.
Fitness First
Fitness First has invested in iBeacon technologies to track who exactly is entering their gyms and to send relevant information to them automatically.
For example, iBeacon could highlight a person that regularly enters the gym and send a notification to encourage them to invite their friends.
Milton Keynes Council
Milton Keynes Council, the Open University and BT and others have joined forces to build the UK's first city-wide, open access demonstration network for machine to machine (M2M) communications and the Internet of Things.
The network could be used for anything from monitoring car parking spaces to checking when rubbish bins need emptying, according to the partners.
The technology is being supplied and managed by BT and Neul. Working with Milton Keynes Council, they will install a network of Weightless base stations to provide coverage across the city for low power, connected sensors.
UPS
UPS uses IoT sensors to reduce its impact on the environment by monitoring its mileage, optimum speed and overall engine health.
The aim is to reduce fuel consumption and improve its efficiency. This should in turn reduce costs, save money and ultimately improve UPS as a whole.
British Gas
British Gas is expanding its IoT profile with the already established Hive, a smart meter able to control your heating and hot water remotely. British Gas is planning on developing a new platform called Honeycomb to work alongside it.
Enabling integration with smart energy applications will make it possible for homeowners to switch to 'holiday mode', essentially one platform connecting numerous devices.
Johnnie Walker
British drinks company Diageo is the owner of numerous world-famous brands and it is making its Johnnie Walker Blue Label whisky 'smart'. Adding connected technology to each bottle will gift the consumer an interactive experience.
Each bottle will have the technology to sense whether the bottle has been opened and send messages via their labels when interacted with a smartphone. Found out more: [Johnnie Walker joins the internet of things]
John Deere
John Deere manufactures equipment for agricultural, construction, and forestry industries. It is using big data and IoT to monitor the level of moisture in soil to help farmers 'make timely irrigation decisions'.
The data gained will help farmers produce better yields and will essentially tell them when the soil is at its best or when irrigation is needed.
This should result in reduced running costs and better produce.
Walt Disney World
Disney World have created 'MagicBand', a wearable wristband containing RFID tags. Disney World visitors can check-in to the park, buy food, and gain fast pass on rides by tapping the band on receivers.
Disney can then use this data to track the movement of visitors though the park and determine which areas, rides and attractions are the most popular and which areas of the park require more attention.
William Tracey Group
The William Tracey Groupis one of the UK's largest recycling management companies. Their strategy enables chipped wheelie bins, smart weighing arms on collection trucks and on-board computer to collect the data. This data should aid enterprises to protect the environment while creating new business opportunities.
BT and the Internet of Cows
While sounding laughable at first, the 'internet of cows' is a great example of a useful IoT application. Working with the National Trust, BT monitored the cows' location in order to prevent theft.
Copyright © 2018 IDG Communications, Inc.
Next Up: Check out these related slideshows