The most powerful internet of things (IoT) companies to watch
The internet of things (IoT) has advanced well beyond science fiction status – steadily infiltrating factories, homes and businesses all over the world.
Smart home technology is already making its mark, but smart cities and smart businesses are also on the rise. It's obvious why technology giants across the world have doubled down on developing IoT technology.
Here are some of the most exciting heavy hitters experimenting with IoT right now.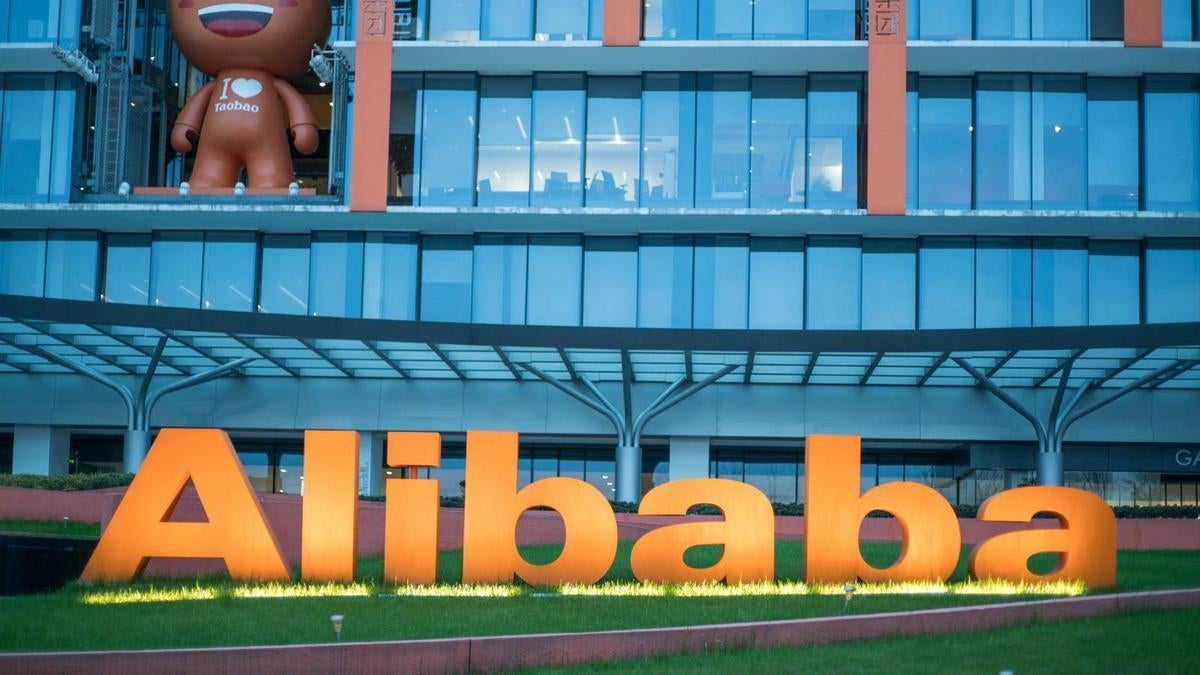 Alibaba
Alibaba, the vast Chinese e-commerce and tech conglomerate is doing its part to accelerate the growth of China's IoT ecosystem.
Alibaba Cloud has partnered with Siemens on the launch of MindSphere, an Industrial IoT (IIoT) operating system billed for the end of Q1 2019. The technology incorporates sensors that create a digital 'mirror' of companies' real life consumer products, capturing and broadcasting important information back in order to increase their efficiency.
These types of insights also have the scope to be applied at a society wide level for the monitoring of public transport and smart cities.
JD.com
JD.com, another Chinese e-commerce giant, is also dipping its toe in the IoT waters. In December 2018, the company announced its intention to partner with Intel to explore the potential applications of IoT in smart retail.
Among the areas set to be investigated by The Digitised Retail Joint Lab are next-generation vending machines, media and advertising solutions, and technologies that could be deployed in the retail space of the future.
At present, the project has involved JD.com integrating Intel tech in order to track important metrics such as consumer behaviour and purchasing habits.
The move advances JD.com's goal of dominating in the retail tech space, as a pioneer of technologies that can be used by other retail enterprises.
DHL
German logistics company, DHL delved into the Internet of Things (IoT) in 2017 with a series of pilots deployed across different sites around the world.
This was first distributed with the help of Huawei when it launched a Narrowband IoT (NB-IoT) application at an automotive site in Liuzhou, China. Narrowband IoT is a low power wide area (LPWA) technology that allows IoT devices to transmit data across networks.
DHL implemented the technology to streamline yard management for both inbound-to-manufacturing logistics.
Prior to this, its Supply Chain business collaborated with Cisco and startup Conduce to deploy IoT cockpits at three of its smart warehouses in Germany, Netherlands and Poland. This allows DHL to monitor activities in real time.
Konux
Konuxis a Munich-based company delivering end-to-end IoT solutions to enable predictive maintenance for rail and industrial companies, by leveraging a combination of smart sensors and AI-based analytics. This means that companies can more easily plan for maintenance as they are provided with a clear, real-time picture of the health of the machinery.
Founded in 2014, the company has received widespread acclaim, receiving awards such as appearing on the Forbes 30 Under 30 Industry list for Europe in 2017 and having its work noted by the likes of Siliconrepublic.com.
Nexiot
Nexiotis a spin-off company that came out of ETH Zürich, one of Switzerland's top scientific universities. The company's Globehopper smart sensors represent the culmination of over 10 years of research into complex systems, big data algorithms and ultra low-power embedded technology.
Another example of industrial IoT, the smart sensors are designed to monitor the location and other behaviour of assets all over the world. The ultra low power sensors currently have the greatest potential applications in rail freight, container shipping and security industries.
Hitachi
In 2017, Hitachi launched a new entity named Hitachi Vantara, combining various enterprise units including Hitachi Data Systems, Hitachi Insight Group and Pentaho.
The launch triggered the release of 'Lumada 2.0', an IoT platform for turning data into intelligent action.
The Lumada platform is built to manage the IoT life cycle of business assets. It includes asset avatars, described as 'digital twins', analytics from machine and human data and design tools.
Read next: Hitachi launches Vantara brand to help customers leverage their data
Huawei
Telecommunications company, Huawei has created an IoT connection management platform which provides an access agnostic, featuring a full connection between people and things.
It also offers edge computing IoT and NarrowBand IoT (NB-IoT) to deliver wide coverage, low data rates, costs and power consumption across different industries.
Huawei's NB-IoT platform is based on NarrowBand cellular IoT, it uses around 180 kHz bandwidth and can be deployed directly on GSM, UMTS or LTE networks.
In order to increase its IoT presence, Huawei has partnered with DHL to focus on the innovation of cellular-based IoT technology to connect a large number of devices across long distances with reduced power consumption.
SAP
SAP's in-memory S/4HANA enterprise resource planning (ERP) software suite allows customers to gain real-time insights from the data collected from connected sensors. The platform also allows third parties to develop IoT applications via open APIs.
In addition, SAP launched Leonardo in January 2017 as a standalone IoT platform, offering its customers a service which tracks data from connected sensors to gain insights quickly. Then in July SAP expanded Leonardo as a "digital innovation system", across a whole spectrum of enterprise problems.
GE
American manufacturing giant General Electric (GE) created a parallel organisation called General Electric Digital 2015 to focus on predictive maintenance and other aspects of IoT.
Meanwhile, GE Digital's platform-as-a-service (PaaS) offering, Predix, is a software platform that integrates machine-generated data with traditional and cloud databases.
GEalready has products for hospital operations management, airline fuel optimisation and Grid IQ solutions for utility companies. Other industrial suppliers like Schneider Electric are making a big IoT push, too.
Additionally, General Electric and Accenture have joined forces to create Taleris, which diagnoses and predicts aircraft maintenance issues before they happen, leveraging the performance data to ensure vehicles are fit for purpose and work optimally.
Rolls Royce
Like GE and Accenture, British manufacturing firm Rolls Royce uses IoT enabled sensors in its jet engines to monitor performance and discover any problems before they become an actual problem.
While not strictly an IoT company itself, Rolls Royce uses Microsoft's Azure IoT Suite and Cortana Intelligence Suite to diagnose these issues and provide insight back to airlines.
More specifically, Rolls Royce uses Azure Stream Analytics and Power BI, which enables it to pull sensor data from its engines and connect it with information from air traffic control, including route data, weather and of course fuel usage from the aircraft itself, to get a fuller picture of the health of its engines.
This aims to help airlines become more streamlined and efficient, helping them make better decisions around aircraft options and route choice.
Dell
IoT is now a core business piece to Dell, once traditionally known for its affordable PCs in the consumer space and its servers in the enterprise.
Dell announced a specialised IoT division, to be headed up by VMWare CTO Ray O'Farrell, in October 2017, with the intention of offering customers a full stack of hardware, software, security and consulting to get their IoT projects up and running.
Read next: Everything you need to know about Dell Technologies' new IoT division
Speaking at the time, Dell Technologies chairman and CEO Michael Dell explained how, with the price of connected sensors plummeting, he sees a 'distributed core' model as central to successful IoT implementation.
"Dell Technologies is leading the way for our customers with a new distributed computing architecture that brings IoT and artificial intelligence together in one, interdependent ecosystem from the edge to the core to the cloud," he said.
Naturally Dell positions itself as one of only a handful of companies that can offer this full stack for IoT deployments thanks to its heritage in secure infrastructure and local compute capabilities, dating back to its PC days.
ARM
British chip designer ARM has made a concerted effort in recent years to push itself into the IoT space.
The company's low-power designs have been the mainstay of consumer items like smartphones and set top boxes for years now, making it well positioned to branch out into the IoT ecosystem with designs that can be used in low-powered connected sensors.
It's worth noting that ARM doesn't fabricate processors itself, but its expertise in the space was enough of a driver for Japanese conglomerate Softbank to buy the company in 2016, to expand its own IoT portfolio.
Bosch
Bosch has a well-established business in creating microelectromagnetic sensors – MEMS – and the company decided to put IoT at the centre of its strategy in 2015, when it launched its Internet of Things Suite.
You'll now find Bosch sensors used in the home – thermostats, for example – but also in more unusual cases like maintaining the best temperature for growing asparagus, to monitoring racing car data.
In March 2016, Bosch launched a cloud service to boost its IoT plans and keep up with competitors such as AWS.
At the ConnectedWorld conference at the time, Bosch CEO Volkmar Denner said: "As of today, we offer all the ace cards for the connected world from a single source. The Bosch IoT Cloud is the final piece of the puzzle that completes our software expertise. We are now a full-service provider for connectivity and the internet of things."
Cisco
American networking giant Cisco provides IoT infrastructure across a wide range of industries, including connected factories, utilities and smart grid, oil and gas, aviation, mass transit, maritime, rail and roadways.
The company also offers field network infrastructure for the monitoring and control of energy distribution, management and application enablement, embedded networks, and IoT-enabled cyber security products.
Cisco is also doing work in creating smart cities. In 2016, Cisco's business development manager for EMEA and Russia, Mirko Bass, outlined Cisco's vision to Computerworld UK for the city of Hamburg – including automated ports and sensors in every lamppost.
Ingenu
Ingenu provides a combination of machine to machine and IoT services to a range of companies. For example, British–Dutch oil and gas company Shell saved over $1 million through its 'Digital Oilfield' project in Nigeria.
The oil company used sensors in the Niger Delta to provide pipeline surveillance and wellhead monitoring to remote infrastructure. Shell used the data collected to drive insights around maintenance and safety at the site.
February 2017 saw Ingenu partner with Microsoft Azure IoT to offer end-to-end IoT solutions via Ingenu's RPMA (Random Phase Multiple Access) network technology.
Meaning customers using Microsoft's IoT offering will receive Ingenu's RPMA device management platform, which will "integrate with the Azure IoT Hub to provide secure bi-directional communication between RPMA-enabled devices and web applications".
Amazon Web Services
AWS has a variety of platforms, including Amazon Kinesis, Amazon S3, Lambda, Amazon Machine Learning, and Amazon DynamoDB to build IoT applications.
The cloud plays a big part of the internet of things, and the biggest infrastructure cloud player out there is Amazon Web Services.
AWS also enables its users to create their own IoT applications that can control IoT sensors data remotely.
Centrica
In 2015, Centrica-owned British Gas acquired AlertMe, the company behind its famous Hive smart heating control in a deal worth £44 million.
British Gas' IoT offering means customers are able to control their heating remotely and integrate with smart energy apps so homeowners can, for example, switch their meter to 'holiday mode' or connect lots of smart systems and run them on one platform.
What's more, Centrica partnered with SAP to create a range of services aimed at business customers which provide insights from IoT enabled sensors so they can better manage industrial assets.
Its debut service will focus on Panoramic Power wireless sensor technology, combined with analytics from Centrica's Distributed Energy and Power business unit.
Read next: Centrica partners with SAP to give its customers energy insights from industrial IoT sensors
AT&T
AT&T is making big strides to position itself as the network for the IoT.
It has had many partnerships with other companies on this list, including Cisco, GE, IBM and Intel, and is attempting to be the de facto network provider to connect all of these devices. Other telcos like Vodafone, Telefonica and Verizon are looking to tap into this market as well.
AT&T is investing in fleet management, energy management, connected cars and a variety of other industries.
Fujitsu
Fujitsu Global's push into IoT covers the full gamut of the industrial internet, including smart utilities and energy, smart manufacturing, transportation and logistics, and retail. It also sells analytics services so businesses can make sense of all the data their sensors are generating.
The company covers the entire ecosystem and provides cloud and network infrastructure too. Fujitsu partners with other companies that are heavily invested in IoT, too, including Intel, Microsoft, and Cisco.
Google
Google made waves in the IoT market when it bought Nest for $3.2 billion, which sells thermostats and fire detectors that are "smart", meaning they learn energy usage patterns and interact with their owners.
Nest was one of the first big-name brands to make it in the connected home space.
Google also provides capabilities for businesses to manage data via its Google Cloud Platform service.
HPE
In 2015, HPE acquired networking vendor Aruba Networks for $3 billion in an attempt to tap into the Internet of Things market, immediately broadening HPE's portfolio of hardware like routers and switches. The company now offers IoT bundles through the Universal IoT Platform.
And in February 2017, HPE bought Niara – a behavioural analytics company that it hopes will complement the ClearPass network security portfolio it picked up from the Aruba buy.
GM of HPE Aruba, Keerti Melkote, said at the time: "With over 20 billion IoT devices expected to be connected to networks by 2020, security is the number one concern for our customers." He said that Niara will allow HPE to "better protect our customers' business and Internet of Things data".
IBM
IBM has a variety of products in this area including a messaging platform for machine to machine (M2M) data named MessageSight, along with MobileFirst, which gives objects mobile capabilities, and BlueMix, a development platform for apps that can manage IoT data collection and analysis.
IBM isn't alone in providing IT-centric IoT offerings though - service companies like Wipro and CGI are making a big push, too.
But IBM also has the 'cognitive computing' of its AI platform Watson to differentiate - and now offers an IoT platform that makes use of Watson's capabilities.
Intel
Intel has a range of IoT options, from the highly energy efficient QuarkSoC X1000 for low capacity workloads to Xeons for heavy-duty processing.
What's more, Intel's DK300 Series Gateway allows users to securely analyse, share and filter encrypted data that passes between devices.
IoT is an enormous focus for the American chipmaker. The Intel IoT Platform is a scalable and interoperable reference model that connects devices with one another and delivers that data to the cloud. Intel's IoT products can be found in buildings, smart cities and connected cars.
Microsoft
Microsoft says it wants to make the internet of things applicable to everyday business activities. It's doing this through a variety of products, including customised Windows Embedded operating systems meant to collect and analyse data, as well as via products in its Azure cloud, such as Intelligent Systems, an offering that offloads heavy data analysis to the cloud.
In May 2016, Microsoft acquired Italian IoT startup, Solair to 'help customers harness the power of the internet of things'. Solair promotes IoT projects across the manufacturing, retail, food and beverage and transportation sectors.
In a blog post, Microsoft's Azure IoT partner director, Sam George said: "The integration of Solair's technology into the Microsoft Azure IoT Suite will continue to enhance our complete IoT offering for the enterprise. We'll have more specifics to share about how Solair is helping us build the intelligent cloud in the future."

Oracle
The IoT movement is fundamentally about creating more data, and Oracle says all that data will need a place to be stored. The company has a suite of services, including a platform for enabling Java in embedded sensor devices, a middleware platform for creating applications to capture the data, and databases to store it all.
Oracle aims to provide real-time IoT solutions.
Qualcomm
Qualcomm helped create AllJoyn, an open source IoT framework for connecting devices that is now managed by the Linux Foundation. While there are many efforts to enable devices to connect to the Internet, Qualcomm says that having a common open source standard protocol, such as AllJoyn, for uniting those devices is important.
Qualcomm has focus on automotive, wearables, healthcare and education.
Salesforce.com
Salesforce says that the IoT presents a new opportunity for marketers to gain deeper insights into their prospects and customers.
Connected devices allow chief marketing officers (CMOs) to learn how their products are being evaluated and used, what stage of the process the prospects are in and potentially what factors influence buying behaviour. Salesforce.com says IoT is not just about connected machines; it's about connected products and marketing, too.
Samsung
South Korean powerhouse Samsung makes its own IoT infrastructure equipment like IoT gateways and Low Power Wide Area technologies that make use of unlicensed spectrum, but it also has a consumer IoT division that focuses on products for the connected home.
The SmartThings Starter Kit, for instance, includes connected plugs and motion sensors that link back to a central hub, all of which is then available to view through an accompanying app on your phone.
Copyright © 2019 IDG Communications, Inc.
Next Up: Check out these related slideshows