Linux vs Windows: What is the best operating system for business?
Linux and Windows have dominated the web-hosting market for several years now, as the two operating systems are recognised as consensus preferences for business use.
While Windows has traditionally been the de facto OS for business, the open source Linux has slowly eaten away at that dominance since Linus Torvalds released it in 1991.
In fact, figures from NetMarketShare show that Windows holds 88 percent of the overall operating system market, with Linux recorded as holding only two percent of the market.
Although Microsoft claims that its release of Windows 10 has helped it consolidate this dominant position, the update has faced numerous amounts of negative feedback due to functionality and data privacy concerns.
Despite this, both Linux and Windows have their own advantages and disadvantages. Finding the right operating system comes down to identifying what works best for your business.
Here, we examine some of the top features of Windows and Linux to help you decide.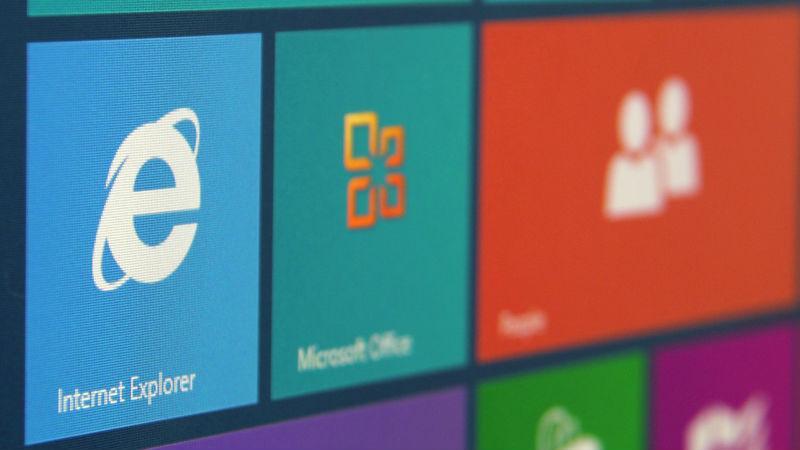 Updates
Microsoft now updates Windows on a continual, biannual basis, giving users access to bug fixes and new features.
The Windows update does still tend to frustrate users and the main cause of this is often due to the inconvenient times of updates, which can take hours to complete. However, Windows updates are a lot simpler to roll out than Linux.
Although Linux gives users full control over when an update is made, with several distribution systems to choose from, there are some that require a lot of technical knowledge to install.
Support
Both operating systems offer extensive support, however, support for Windows 10 is easier to access.
That being said, being part of an open source community means Linux comes with an active pool of expertise, forums and tutorials if you know where to find them.
If you require more extensive support, Microsoft is known to offer support contracts to customers. The same can also be found from enterprise Linux companies, such as Red Hat.
Software & compatibility
The vast majority of Linux software is free. Whilst Windows does offer a wide selection of software from third-party developers, most of these come at a charge.
Most applications are tailored to Windows, and although there are some Linux-compatible versions, these are limited. In most cases, it is probably a good idea to check if Linux runs a native version for the specific application your business requires.
For this reason, Windows has the advantage over Linux when it comes to compatibility, as almost every program is designed to suit Windows users. However, the most popular applications will usually offer an alternative.
Security
Linux is recognised as a security-focused operating system thanks to the speed its community can respond to weaknesses.
Although open source software is generally thought to be more secure, Linux does not grant full administrator access to user accounts by default – Windows, on the other hand, does.
Read next: Most secure Linux distros in 2018
Usability
Due to the long-running popularity of Windows, familiar users will say it offers a simple user interface to operate. First-time users are also likely to find it relatively easy to use.
Linux, on the other hand, lacks that familiarity and therefore causes users to learn how to perform tasks on an unfamiliar and complicated system.
It can also be quite complicated to install for some, as users will first have to choose from a wide range of distros which vary in ease of set up.
Read next: Ubuntu vs Linux Mint: Which distro is best for your business?
Although Windows may take longer to install, the process includes minimal to no user input at all.
Performance
Similarly to the installation process, Windows is known to become quite slow and sluggish over time. The same also applies for the latest Windows 10, which performs even slower on older hardware.
In contrast, Linux has a reputation for being fast, with a smooth performance. As mentioned previously, the OS itself is less demanding so the performance is kept a priority.
Skills
Access to skills is certainly a consideration when assessing these operating systems.
Linux is often listed as one of the most in-demand skills for UK IT professionals. In fact, a report from The Linux Foundation and Dice.com found that 80 percent of managers are recruiting Linux talent and 55 percent of IT companies are willing to pay to train their current employees to gain Linux skills.
Windows, on the other hand, offers ease of use and the basic skills have been the bedrock of IT training for decades.
Verdict
Due to the different strengths of each operating system, it is difficult to say whether Linux or Windows is the best option without knowing the specific needs of the organisation in question.
The decision comes down to what applications your business uses, and how it operates. This will help in judging which OS is most compatible.
However, if you are after speed and high performance, it may be a good idea to try out Linux. If ease of use and compatibility are the main priorities, then Windows may well be the best option.
Copyright © 2018 IDG Communications, Inc.
Next Up: Check out these related slideshows