The history of cloud computing: A timeline of key moments from the 1960s to now
The term 'cloud computing' dates back to 1996, when it was used in a Compaq internal document. Before this, however, the term 'cloud' dates back even further in its previous guise as distributed computing, as it was pioneered by Apple spin-off General Magic in the early 1990s, and stretching back into academia before then.
The computing concept has come a long way since J.C.R. Licklider set out his vision for an 'intergalactic computer network' during his work as the first director of the Information Processing Techniques Office at the Pentagon's research unit ARPA in the 1960s.
Cloud computing has gone from being a buzzword to accepted as a ubiquitous concept, with the on-demand delivery of compute power, database, storage and applications over the internet becoming the de facto mode of computing today.
This has naturally led to a changing of the guard in the technology sector. Forrester Research estimates that the global market for cloud computing will exceed over $241 billion in 2020, with companies like Amazon Web Services and Salesforce quickly becoming global leaders in their fields.
Here we have put together a brief timeline of the history of cloud computing, from its origins in academia to readily available cloud computing services today.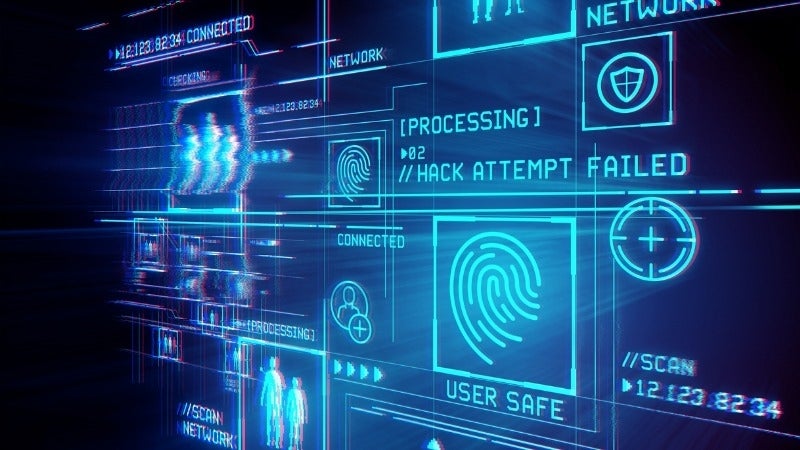 ARPANET Research (1969)
The Advanced Research Project Administration (ARPANET) was established in 1969 by the United States government and eventually developed into an early predecessor to the internet.
Its initial purpose was to communicate and share computer resources among scientific users, which was demonstrated through the interconnection of four university computers.
American computer scientist J.C.R Licklider, who worked for DARPA precusor ARPA, was among those that aimed to create a system where any form of information could be accessed anywhere in the world, hence the integration of computer-to-computer links.
Supercomputing centres formed (1980s)
In the early 1980s, the National Science Foundation (NSF) launched an initiative to build a national backbone network that would be based on transmission control protocol/internet protocol (TCIP/IP).
It was also planned to link supercomputer centres and regional academic networks, which a number of different universities and companies participated in, such as IBM.
In 1986, the NSFNET project also created network access to the supercomputer sites in the United States, while the commercial Internet Service Providers (ISPs) began to emerge in the late 1980s.
The rise of the internet (1990)
Following ARPANET's adoption of TCP/IP in 1983, researchers began to assemble the 'network of networks' which developed into the modern internet.
In 1990, the online internet became visible to all when computer scientist Tim Berners-Lee invented the World Wide Web. In doing so, Berners-Lee linked hypertext documents to an information system, making it accessible from any node on the network.
Salesforce.com launches (1999)
A major milestone in the cloud computing era was the launch of Salesforce.com, which arrived in 1999 and quickly became a pioneer in delivering enterprise applications via the cloud, now known as Software-as-a-Service (SaaS).
The multi-tenant applications were designed to run in the cloud, be accessible over the internet and be used by large numbers of customers at low cost.
Salesforce's cloud computing services paved the way for specialist and mainstream firms to have the opportunity to deliver enterprise applications through the web, leading the way for Microsoft Office 365, Gmail and other popular SaaS applications to hit the mainstream.
Amazon Web Services launches (2002)
Shortly after the launch of Salesforce, Amazon launched its Amazon Web Services (AWS) platform with the aim of delivering a suite of cloud-based computing services to customers that would only pay for what they use. It was then formally launched in 2006 as a business unit.
AWS was originally launched as a free service for business users to add Amazon.com features to their own sites, but quickly grew to become a multi-billion dollar business of its own.
Read next: The history of AWS: A timeline of 12 defining moments from 2002 to now
Following this launch, Amazon became the first major organisation to modernise its data centres, utilising only 10 percent of capacity at any given time. The company discovered that its cloud computing infrastructure model enabled them to use their existing capacity, just with much greater efficiency.
Amazon launch Elastic Compute Cloud (2006)
In 2006, Amazon launched its Elastic Compute Cloud (EC2), a commercial web service allowing small companies and individuals to rent computers to run their own applications on.
Designed to make web-scale computing easier for developers, Amazon's EC2 provided compute in the cloud with complete control of all computing resources for the first time commercially.
EC2 paved the way for application delivery via the cloud, allowing web-scale businesses like Spotify, Netflix and Uber to exist.
Google App Engine (2008)
In 2008 Google launched its Google App Engine (GAE) Platform-as-a-Service (PaaS), allowing developers to host web applications in its managed data centres.
Web applications hosted on GAE are sandboxed and run across multiple servers for redundancy and allowing for the scaling of resources according to traffic requirements.
GAE paved the way for browser-based enterprise apps through Google Apps, available on both mobile and web.
Gartner begins talks of cloud (2008/9)
Also in 2008, analyst house Gartner began to discuss the rise of cloud computing, claiming that it would become 'as influential as e-business'.
It also claimed that cloud computing would appear as an evolving concept that would take many years to mature fully, distinguishing that it would not evolve simply as the next generation of the internet.
Later in the year, analysts at Gartner claimed the "cloud computing" term was being used for a couple of different definitions, causing some confusion.
"The term cloud computing has come to mean two very different things: a broader use that focuses on 'cloud', and a more-focused use on system infrastructure and virtualisation. Mixing the discussion of 'cloud-enabling technologies' with 'cloud computing services' creates confusion," said a Gartner fellow.
Instead, Gartner described cloud computing as "a style of computing in which massively scalable IT-related capabilities are provided as a service using internet technologies to multiple external customers."
Read next: What's the difference between IaaS, SaaS and PaaS?
Famously, Oracle's founder Larry Ellison made a stand against the ongoing hype in 2009, where in a discussion with tech veteran Ed Zander he dismissed the increasingly popular term, describing cloud computing as 'water vapour' and asserting that it's just "a computer attached to a network".
Microsoft Azure launches (February 2010)
Software giant Microsoft entered the cloud market with the launch of its cloud computing platform Azure in 2010, after it was announced in 2008.
The platform was built to support the streamlined development of web and mobile apps over the web.
Azure now covers SaaS, IaaS and PaaS and can be used for building, testing, deploying and managing applications and services through a global network of Microsoft data centres.
Rackspace OpenStack (July 2010)
In 2010, Rackspace and NASA pioneered a free open source software platform for cloud computing - Openstack - to help organisations run cloud computing on standard hardware.
The initial code came from NASA's Nebula platform and Rackspace's Cloud Files platform. The platform since consists of interrelated components that control diverse, multi-vendor hardware pools of processing, storage and networking resources within a data centre.
Since 2016, OpenStack has been managed by the OpenStack Foundation, a non-profit entity established in 2012. Over 500 companies have joined the project since.
IBM SmartCloud launch (2011)
The following year IBM launched SmartCloud, a line of enterprise-class cloud computing technologies for building private, public and hybrid clouds.
It includes IaaS, SaaS and PaaS and is run by the SmartCloud Foundation, SmartCloud Services and SmartCloud Solutions.
SmartCloud Solutions are made up of various collaboration, analytics and marketing SaaS applications.
Google Compute Engine (2013)
Although the preview was released in 2012, Google Compute Engine was officially launched in 2013 as an addition to the Google Cloud Platform. The offering stands as the IaaS component of the platform.
GCE enables users to launch virtual machines on demand, which can be launched from the standard images or custom images created by users.
What's next?
So, where do we go from here? Public cloud vendors are increasingly looking to cutting edge technology like the internet of things (IoT) and machine learning to set themselves apart from the competition. Expect this technology to form the backbone of the next wave of cloud computing.
As a result, Gartner predicts that the worldwide revenue for public cloud services will total to $411 billion (£296 billion) in 2020, led by a noticeable boost in public cloud spending.
"In the IaaS segment, Amazon, Microsoft, and Alibaba have already taken strong positions in the market. In the SaaS and PaaS segments, we are seeing cloud's impact driving major software vendors such as Oracle, SAP, and Microsoft from on-premises, licence-based software to cloud subscription models," Sid Nag, research director at Gartner said in a statement.
Copyright © 2018 IDG Communications, Inc.
Next Up: Check out these related slideshows