Google's EU antitrust battle: A timeline of the major milestones
The European Commission has slapped Google with three massive fines as part of a wide-ranging antitrust investigation.
In June 2017, Google was fined €2.4 billion (£2.1 billion) for abusing its market share to illegally provide an advantage to its own Shopping service. The next year it was hit with an even bigger penalty: a record €4.34 billion (£3.9 billion) fine for abusing the market dominance of its Android operating system to extend the reach of Google's search engine.
A third followed in March 2019, when EU regulators hit the company with a $1.7 billion (£1.28 billion) fine for blocking advertising rivals, and more could be on the way.
We look at the major milestones in the EU's case against Google.
Read next: What Google knows about you – and how to make it forget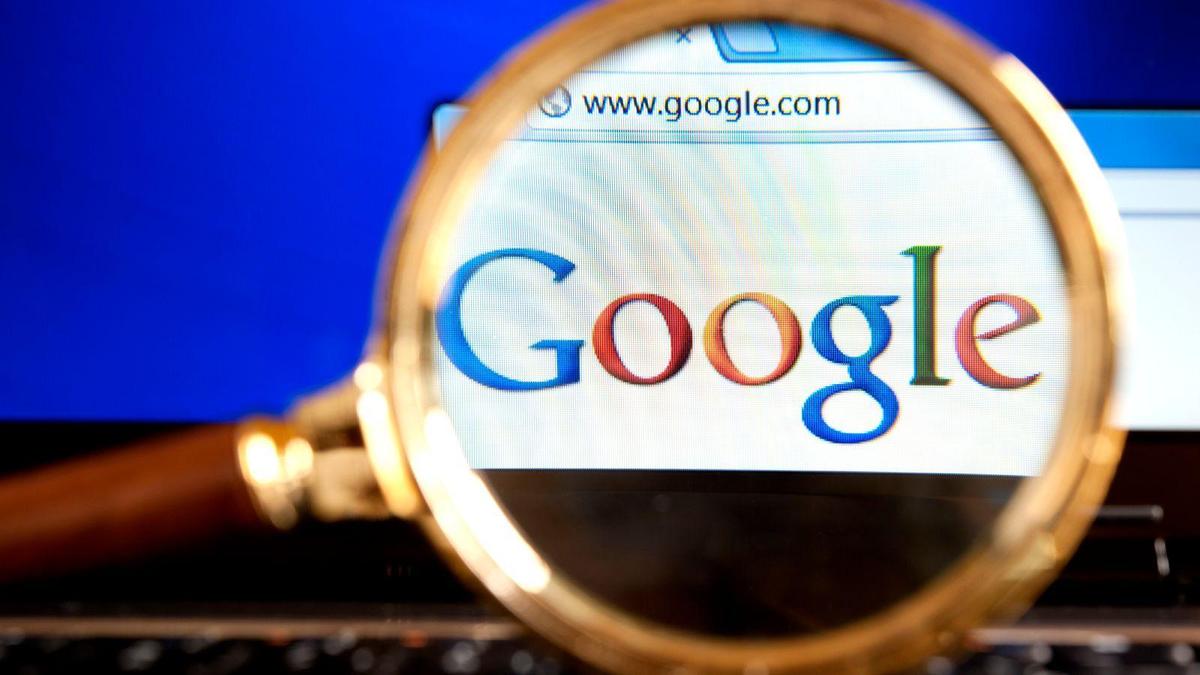 March 2019 - EU regulators fine Google €1.49 bn for blocking ad rivals
EU antitrust regulators hit Google with a €1.49 billion fine for stifling advertising competition in March 2019, the company's third penalty from the the bloc in the last two years.
Google was accused of abusing its position by forcing AdSense customers to sign exclusivity contracts that stopped them from including advertisements from rival search engines.
EU competition commissioner Margrethe Vestager claimed the misconduct had lasted for more than 10 years.
"Google has cemented its dominance in online search adverts and shielded itself from competitive pressure by imposing anti-competitive contractual restrictions on third-party websites," she said. "This is illegal under EU antitrust rules."
October 2018 - Google to charge phone makers for using its apps in EU to comply with antitrust ruling
Google responded to the European Commission ruling that bundling its apps on Android phones was anti-competitive by announcing that it would charge a fee to smartphone manufacturers for using its Play Store and apps in the EU.
The savvy decision should help Google recoup some of the €4.3 billion it was fined by charging smartphone makers a fee for every device that comes installed with Google apps.
Google has appealed the EU decision but has nonetheless taken action to avoid the risk of further violations. The move is the first time that the company has charged a licensing fee for using its apps.
Google will also now allow phone makers that want to distribute Google apps to build non-compatible devices for the European Economic Area (EEA).
The new licensing options will come into effect on October 29, 2018, for all new smartphones and tablets launched in the EEA.
July 2018 - Google made secret attempt to settle EU investigation
Google secretly tried to settle the probe into its abuse of the market dominance of Android before the EU hit the company with a record fine, according to Bloomberg.
In the summer of 2017, Google's lawyers contacted the EU's legal team to suggest ways in which they could resolve the investigation. Later that year, Google offered to adjust contracts to loosen restrictions in a formal letter, but EU officials felt the overture was too little too late.
EU competition commissioner Margrethe Vestager told Bloomberg that companies seeking to settle with the EU need to "reach out immediately after" receiving the initial complaint or statement of objections.
"That didn't happen in this case and then of course it takes the route that it has now taken," said Vestager. "So no surprises."
July 2018 - Google hit with record $11bn fine in Android antitrust case
Google was fined a record €4.34 billion (£3.9 billion) by the EU for abusing its market dominance through the Android operating system. The penalty is the largest ever antitrust fine handed down by the EU.
The investigation found that Google had required manufacturers to pre-install the Google Search app and Chrome as a condition for licensing the Play Store; paid manufacturers and mobile network operators on condition that they exclusively pre-installed the Google Search app on their devices; and prevented manufacturers wishing to pre-install Google apps from selling smart mobile device running on alternative versions of Android that were not approved by Google.
"Google has used Android as a vehicle to cement the dominance of its search engine," said Margrethe Vestager, the EU competition commissioner. "These practices have denied rivals the chance to innovate and compete on the merits."
September 2017 - Google to separate from its shopping service
Google will separate its shopping service from its main search engine in a bid to remedy EU concerns over the way the firm displays its product results, claims Bloomberg.
The European Commission accused the search engine giant of taking advantage of its dominant position by promoting its own shopping search results over its competitors.
Google has until 28 September to comply with the EU antitrust decision and change the way it promotes itself and other shopping sites.
If Google does not satisfy these demands it will be asked to hand over 5 percent of parent company Alphabet's global daily turnover.
September 2017 - Google makes changes to its search ads after EU ruling
Google has begun rolling out changes to the way it displays product search results across Europe in a bid to comply with the European commission.
The search engine giant will now let advertisers bid for ad space and display them at the top of product related search results.
A Google explainer graphic ilustrated: "All ad placements in the Shopping Unit are now available to all bidders. There are no reserved slots for Google Shopping or other CSSs."
June 2017 - AdSense and Android also "breach EU antitrust rules"
Commissioner Vestager stated that the European Commission has made preliminary findings on the other two antitrust cases against Google, and that "both practices breach EU antitrust rules". No formal conclusion or punishment has been announced at this time.
These cases are regarding market dominance abuse with Google's AdSense advertising business and another for its Android mobile operating system.
Vetsager added that "today's decision is a precedent", which opens the door for cases related to Google's other products, like images, maps and finance.
June 2017 - Google fined €2.4 billion in historic antitrust decision
The European Commission ended its seven-year competition investigation on Tuesday, 27 June, concluding that Google abused its 90 percent market share in online search to favour its own Shopping service and fining the company €2.4 billion (£2.1 billion).
Commissioner Vestager judged that the search giant "has abused its market dominance as a search engine by giving an illegal advantage to another Google product, its comparison shopping service". The Commission has been handed an abuse penalty of €2.42 billion (£2.1 billion). This is the biggest fine handed out by the commissioner since it billed Intel €1bn ($1.45bn) in 2009.
Google must now change the practice within its Shopping service within 90 days or face penalty payments of up to 5 percent of the average daily worldwide turnover of Alphabet, Google's parent company.
April 2016 - News Corp. files a new complaint against Google
News Corp. issued a complaint against Google for the second time after first complaining in 2014.
News Corp. argues that publishers are losing potential ad revenue because Google Search and Google News is pushing too much of its own news content, deterring users from clicking through to the original publisher's page.
April 2016 - European Commission formally charges Google with breaking competition rules
The European Commission has formally charged Google with breaking competition rules via its Android platform. The European commission set out three Statement of Objections today detailing that Google had broken EU antitrust laws by:
requiring manufacturers to pre-install Google Search and Google's Chrome browser and requiring them to set Google Search as default search service on their devices, as a condition to licence certain Google proprietary apps;

preventing manufacturers from selling smart mobile devices running on competing operating systems based on the Android open source code;

giving financial incentives to manufacturers and mobile network operators on condition that they exclusively pre-install Google Search on their devices.
Google responded promptly, denied forcing phone manufacturers to prioritise its own applications and strongly reiterated that Google is an open source operating system.
Google's general counsel Kent Walker said: "We look forward to working with the European Commission to demonstrate that Android is good for competition and good for consumers."
April 2016 - EC to announce formal antitrust charges against Google
"According to reports, Commissioner Vestager is set to announce formal antitrust charges against Google's Android platform tomorrow.
The European Commission believes that Google places priority on its own apps over others available to mobile phone and tablet users.
Reuters reports that Google could face fines of up to $7.4 billion or 10 percent of the revenue generated during 2015.

At a conference in Amsterdam, Vestager said: "Our concern is that by requiring phone makers and operators to pre-load a set of Google apps, rather than letting them decide for themselves which apps to load, Google might have cut off one of the main ways that new apps can reach customers."
She added that the investigation was "looking into the question of tying, but tying in itself is not necessarily a problem.
August 2015 - Google reveals Alphabet plans, but downplays impact on antitrust case
Coming as a shock to many people, Google made massive changes to its corporate structure at the start of August, creating a larger holding company, Alphabet, to oversee the firm's operations.
However, EC officials are quick to make clear that the antitrust case will continue regardless of the convoluted corporate changes.
August 2015 - Google deadline for response is extended (again)
Once again Google is given an extension of its deadline to counter EU charges that it is favouring its comparison services over rival sites in its search results.
Having already delayed its response in July – in order to review case files -  the firm is given until the end of August to meet the EC deliver its argument.
In June, the Commission had ramped up pressure on Google, threatening a fine large enough to act as a 'deterrent', claiming that the firm committed its "infringement intentionally or, at the very least, negligently".
April 2015 - Commission takes aim at Android
As well as filing antitrust charges with Google's search business, the Commission also kicks off a probe into its Android mobile operating system.
Accusations include, among other things, requiring device manufacturers to bundle Google's own services and applications with the open-source operating system, which could be deemed as anticompetitive.
April 2015 - EU files antitrust charges
After a five-year investigation, Commissioner Vestager announces the EU has filed a complaint against Google.
Vestager said the EU had issued of a "statement of objection" regarding Google's promotion of its own shopping links. 
The firm, which said it "strongly disagreed" with the allegations, was given 10 weeks to respond.
November 2014 - European Parliament demands 'unbundling' of search engines to boost competition
Demands by European Union legislators for antitrust regulators to break-up search engines from other commercial services appear to be squarely targeted at Google, although the firm is not specifically named.
There had been reports of calls for such a separation in the weeks before lawmakers approved the resolution by 384 votes to 174.
Breaking up Google is only one of the options to solve the issues with the company. Others measures include introducing a rotation mechanism to display commercial services from Google and its competitors in the same location and with the same prominence on the search results page.
Of course, the Commission is under no obligation to follow the recommendation, but it will need to provide a response.
November 2014 - Joaquin Almunia replaced as EU Competition Commissioner by Margrethe Vestager
September 2014 - Decision postponed
Almunia admits that a conclusion to the case will not be reached within his term as the Commission's competition chief, with delays set to continue in to October at least. This means he would have to hand over control of the investigation to his successor.
More concessions will be needed from Google, he said, but did not give a timeframe for when a resolution will be reached.
July 2014 - Backlash against Almunia decision begins
Almunia's optimism was not to last. Complainants fired back at the Commission accepting Google's proposals "wholesale", with Foundem's arguing that affected parties should have been consulted on the terms of this agreement.
Meanwhile, the Commission considered reviewing the terms of the settlement, as it aimed to close the case by the end of the year.
February 2014 - Almunia accepts Google proposals
After Competition Commissioner Joaquin Almunia threatened to slap Google with a fine at the start of the year, further settlement proposals were forthcoming. The changes were tentatively accepted, and, by February, appeared to be paving the way for a resolution of the case.

Kent Walker, Google senior vice-president and general counsel subsequently published the full details of its proposals in a blog post.
At the same time, Almunia lauded the negotiating tactics deployed with Google, stating that "adversarial proceedings" would have taken "many years and would not have had the same immediate impact".
December 2013 - EC warns time running out for settlement
Proposals made by Google in both April and October were knocked back after the Commission, with demands for more concessions.
As the antitrust case reached its third anniversary and the two parties had still failed to reach an agreement Competition Commissioner Joaquin Almunia warned that Google had "little time left" to settle.
April 2013 - Google proposals published
The EU's Competition Commissioner, Joaquin Almunia, stepped up demands on Google during 2012, requesting proposals on how a compromise can be reached.
The details were published in April 2013. These included an assurance that - for the next five years - Google would clearly label promoted links to its own specialised search services so that users could distinguish them from natural Web search results, and display links to three rival services.
The company also promised to address allegations it had copied travel and restaurant reviews by allowing websites to opt-out from inclusion in Google search.
However the complainants were not won over, and the case against Google mounted. Meanwhile, more companies joined the fight against Google, including TripAdvisor and Expedia.
March 2011 - Microsoft joins Foundem, eJustice and Ciao
The case against Google was initially built on complaints by Foundem, a British price comparison service, eJustice, a French legal search tool, and Ciao, a price comparison service in Germany owned by Microsoft.
By March, Microsoft, which owns the Bing search engine, had entered the fray, accusing Google of taking technical measures to squeeze it out of the advertising and search markets.
Google has been engaging in a "broadening pattern of conduct aimed at stopping anyone else from creating a competitive alternative", Microsoft general counsel Brad Smith alleged in a blog post at the time.
December 2010 - The case begins
Following months of discussions, the antitrust investigation against Google begins in earnest.
The Commission claims that Google – which controls more than 90 percent of the online search market in Europe – has breached competition rules on a number of counts by abusing its dominant position. This includes directing users of its search engine to its own services and reducing the visibility of competing websites.
The aim of the investigation is to avoid the lengthy antitrust negotiations of the past, like an earlier decade-long battle between the Commission and Microsoft. This means finding alternatives to a formal probe which could lead to a 10 percent fine on Google's earnings – which totalled $59.8 billion (£38.2bn) during 2013 - a situation neither party claim to want.
Copyright © 2019 IDG Communications, Inc.
Next Up: Check out these related slideshows