How UK fintech startups are preparing for open banking
As new regulations come into force across Europe in 2018 with the Second Payment Services Directive (PSD2) and open banking in the UK, financial services companies big and small, from multinational banks to nimble startups, are busy getting to grips with the opportunities and threats these new regulations create.
Open banking forces banks to make customers' financial data available to be shared with trusted third parties via secure application programming interfaces (APIs). This will shift their role from being one-stop-shops for financial services to more open platforms where consumers can start to embrace a modular approach to banking, opening the door to innovative fintech startups to offer consumers better ways to manage their finances online.
Major banks are scrambling fast to not only comply with the regulation by opening up their APIs, but are also looking to leverage the new open landscape to separate themselves from their competitors and avoid being bitten by these fintech startups.
Take HSBC UK, which proved itself to be an early mover when it comes to PSD2 by launching a Connected Money app in May, allowing customers to see all of their accounts on one screen, even if they are with a rival bank.
However, UK challenger banks like Monzo and Starling, as well as some other fintech startups listed below, have been working towards the idea of open banking for some time now. Here's how they are setting themselves up to take full advantage of open banking...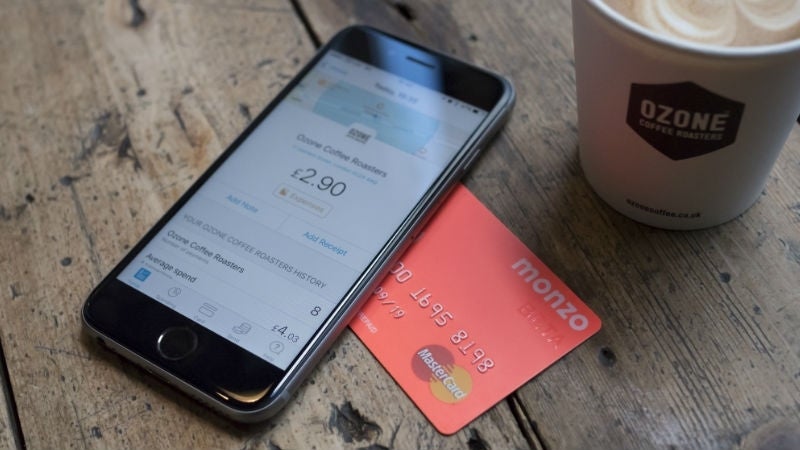 Monzo
Popular challenger bank Monzo has released an "interim API" to coincide with the arrival of open banking, allowing access to third party companies authorised by the Financial Conduct Authority (FCA) as Account Information Service Providers (AISPs).
According to a blog post by Simon Vans-Colina, an engineer at Monzo, the new API, which they are calling the AIS API, "will be made available to particular companies, that have been granted authorisation as AISPs.
"Companies applying will have to show that they will follow the regulations laid out by PSD2, including rules about keeping your account and data safe and secure, and only using their access to provide the service that you've asked for."
Vans-Colina explained that the Monzo API "has so far served two purposes": to power its core app and to allow developers to build on top of Monzo's core banking platform.
Now, through the AIS API, these approved third parties can access a list of accounts, an account's balance and an account's transactions.
Monzo is now working on a second version of this API which will "make available a much more comprehensive, complete API to developers and third parties," Vans-Colina wrote.
This should include functionality like making payments, updating and creating feed items, and full access to a customer's data and accounts.
Starling Bank
Fellow challenger bank Starling has also been building towards being a lender for the open banking era.
Speaking to Computerworld UK, CEO Anne Boden said that the bank was founded on the principle of "providing the hub for you financial life".
"So, data from day-to-day transactions and allowing you to have connectivity to other providers of financial products in a marketplace and those marketplace participants connect to Starling using open APIs," she said.
In a blog post she added: "We're able to do this given we're a licensed bank, have open APIs, and have regulatory permissions to introduce our customers to third-party financial products."
Boden is realistic about the public perception of open banking, and believes that the concept will live or die depending on the value it can deliver to customers.
"An open API to a consumer means nothing, but a marketplace where they can use other products in a controlled and safe way is a differentiator," she said.
Starling Bank claims to be the first UK lender to offer a developer API, with full documentation and a sandbox environment to test in, and clients appear to be impressed so far.
As CEO of recent Starling partner Emma (also on this list) Edoardo Moreni put it in a tweet to us: "Yes, @StarlingBank provides more data and also the ability to receive notifications when things change. We are currently hitting the Monzo API every hour, because they don't have a webhook."
Moneybox
Micro-investing fintech Moneybox launched a successful open banking integration with Santander at the beginning of August.
The Moneybox app allows users to round up their purchases, putting those increments into a savings account where it can be invested. When a customer buys a coffee for £2.40, for example, the 60p change will be invested via three tracker funds.
The integration with Santander allows customers of the bank to invest their spare change by linking their account directly with Moneybox via an open banking API. So whereas before they would have to enter their details manually, now the connection between the two parties is seamless.
Charlie Mortimer, co-founder of Moneybox, said: "Santander round ups has been our most popular feature request since we launched Moneybox. The integration will enable thousands of new customers to start investing for their future with Moneybox. We are determined to break the mould and make investing clear, simple and easy to achieve."
Iwoca
As a fintech company specialising in providing small business loans far quicker than incumbent banks by using software to make credit decisions, Iwoca is very excited by the opportunities open banking presents.
As CEO Christoph Rieche explained to our sister site Techworld, real-time access to customers' transactional data, which the banks have traditionally held onto for current accounts, is very valuable to his company.
"Up to today it has been very hard to get that information in a truly verified and seamless format," he said.
Previously customers would submit statements, mostly as PDFs, and Iwoca would scrape the information from those documents using software in order to make a credit decision. Now, with seamless access to transaction data, Iwoca should be able to remove this friction, and any risk of human error or fraudulent documents being submitted.
"I believe open banking makes this data flow a lot more secure and seamless and there will be much higher adoption due to the increase in speed," Rieche added.
As a result Iwoca announced new connections to Barclays and HSBC in December, adding to an existing connection with Lloyds Bank. This allows small businesses who bank with Barclays, HSBC or Lloyds to apply for loans or a credit facility quickly and easily by giving them direct access to five years of transaction history instantly.
Chip
Chip is an automated savings app which links up with your current account. The Chip algorithm calculates how much you can afford to save and transfers it to a Chip savings account - held with Barclays - adjusting all the time depending on spending habits.
CEO Simon Rabin explained to Computerworld UK how open banking could benefit all sorts of fintech companies. "In a utopia consumers can start to grant affordability criteria to a lender, provide transaction data to a savings mechanism like Chip, or income data to a mortgage lender," he said. "You can choose exactly which data you want which third parties to access, so it puts control into the customer's hands."
Chip is currently going through the process of becoming a regulated account information service provider (AISP) with the Financial Conduct Authority (FCA). What this will mean is that with open banking in place, no bank will be able to deny its customers, or recommend against, accessing Chip's services.
"What it does is validates what we have been doing so far," Rabin said, "Open banking will open this up to the mainstream and make it more normal for mobile banking customers to use a variety of third-party providers to add value to their banking stack with transaction analysis or automated savings."
By having direct access to real time transaction data Chip can start to truly "help optimise the customer's financial life," Rabin said.
TrueLayer
Few fintech startups are as prefaced on the concept of open banking as London-based TrueLayer, which has built an API (actually two APIs, one for account data and one for payments) enabling turnkey access to the newly opened-up banking data without fintechs having to design their own integrations.
Cofounder Francesco Simoneschi likes to compare TrueLayer to Twilio or Stripe, two companies that provide simple, secure and regulated access to core infrastructure (be it telco networks or payments infrastructure, respectively) through a core API.
So TrueLayer sits between the new breed of fintech companies looking to deliver value from newly opened customer financial data, and underlying banking infrastructure, charging a small fee for access to the API.
Simoneschi said that open banking and PSD2 mean that "there is a very clear understanding of how things work and what the opportunity for consumers and companies involved is," which should provide plenty of business opportunity for his startup.
"It opens up a market of more companies to work with," he said.
Then, from a technical standpoint: "We have done some work and will continue to integrate with open banking infrastructure. Before we were accessing private APIs from banks, so PSD2 will allow more streamlined integration."
TrueLayer has been regulated by the FCA to be an account information service (AIS) and payment initiation service (PIS) provider.
OpenWrks
Similar to TrueLayer, Nottinghamshire-based OpenWrks is a more developer-focused business, focusing on the nuts and bolts of open banking to help support firms looking to take advantage of the opportunities it brings, without taking on the technological complexity involved.
The company touts a "toolkit [which] makes it easy for people to securely share financial information with the businesses they trust, so those businesses can deliver better, more personalised products and services."
This includes a core, off the shelf API which quickly allows clients to securely connect to a customer's bank account without needing to build the integrations themselves.
It then layers analytics and specific products on top of this for customers, such as the OpenAffordability product for faster affordability assessments.
Yapily
Yapily is another of the new breed of UK fintechs looking to become the trusted middle men in this new open banking ecosystem.
The London-based startup provides developers at fintech companies with the tools to connect their apps to retail banks, gain access to users' accounts information, and initiate payments via its APIs. This includes documentation, demo applications, free code samples, API analytics and monitoring.
Its key aim is to make life easier for developers looking to connect with various banks' APIs, especially if its customer base is global.
CTO Joao Martins told Computerworld UK: "Our strategy isn't to stand out, we believe that most of those people connecting to those services will need a service like ours: a transparent API that doesn't store any data. We don't store credentials like a screen scraper does.
"This process shouldn't need a regulated proxy in the middle like TrueLayer or OpenWrks, I don't want my data stored there. I give consent to fintechs and don't want anyone else to hold it.
"Our service is charged per use not per user, so a monthly all-you-can-eat service. That being said we are not charging anything until customers have seen value from the service," which he guesses will not be "until the beginning of next year".
Swoop
Swoop is a London-based fintech company focusing on giving all to medium sized enterprises (SMEs) better access to funding, grants and equity.
Andrea Reynolds, founder and CEO of Swoop told Computerworld UK: "Open banking is interesting as we are trying to do the heavy lifting for SMEs."
By getting direct access to their customer's bank details Swoop should be able to cut down the amount of time it takes to collect information and deliver a credit decision.
"Open banking is an absolute game changer, to connect to this instead of relying on accounting software means we are getting real time information," she added. "If you pay out an invoice or receive revenue it shows up, but accounting packages may be a month out of date."
Next, Reynolds wants to use this data to help Swoop's customers compare different funding options depending on specific data about their credit profile, easing the process of switching bank if there is a better deal available.
"Lots of SMEs have inertia and don't like their bank but the number switching is still low at 7%, so part of that is lack of visibility of what is better and the inherent risk of switching. For us it's about analysing your account to compare it against other products out there and identify the best one for you."
Swoop was selected for the final phase of the Nesta Open Up Challenge and will use the funding to help build out this switching service for customers.
GoCardless
London fintech GoCardless is eyeing the new wave of payments regulation across Europe and the UK as an opportunity to boost the usage of bank-to-bank payment methods.
Speaking at the Innovate Finance Global Summit in London in March, CEO Hiroki Takeuchi spoke about the opportunity open banking and PSD2 provides his company, namely in opening up the use of the Faster Payment rails for merchants.
"So instead of having to go into your bank and push individual transactions out through online banking, there will be ways of authenticating payments from within a merchant's environment to authorise that payment immediately, rather than in two to four days," he explained.
"What I'm really excited to see is as we solve these problems of PSD2 and open banking how is that going to impact the digital payments landscape? We really believe it will give rise to bank-to-bank as a really popular mechanism of payment," Takeuchi added.
Read next: GoCardless eyes global opportunities post-PSD2
Where GoCardless really sees an opportunity is by placing itself as a platform which allows customers to access all of these 'superior' payments systems without having to integrate with each one separately, facilitating more direct payment methods across various geographies.
Divido
London-based startup Divido gives retailers the facility to offer consumer credit at the checkout stage of an online purchase. In short: Divido pools various lenders and when a customer applies for credit online or in-store via a webform, Divido captures the details and submits it to lenders via an API to get a decision within seconds.
Read next: Meet Divido, the fintech looking to democratise instalments
When it comes to open banking CEO Christer Holloman told Computerworld UK that the regulation is "vital to us" because it has made the banks more willing to collaborate with smaller technology vendors like itself.
"When we started, banks were on the fence to collaborate with fintechs like us," he said. "But over time there has been a growing realisation that tech isn't their forte so instead of being afraid of them, or acquiring tech companies, they realise that partnering and leveraging them is better."
Divido is also highly reliant on credit providers and banks having APIs so that they can make credit decisions within seconds for customers. Pre-open banking, "only a few banks were progressive enough to have these," Holloman said. "And now they all have to."
Flux
Fintech startup Flux allows customers to link multiple payment accounts to the app and receive automated receipts and loyalty rewards straight back to where their transactions live. In short, it's an ideal use case for open banking now that the fintech company can start to directly link to people's bank accounts.
"For Flux, our access to account information allows us to match itemised receipt data to the transaction and deliver receipts directly into our users' banking app," as put by Farhana Haque, regulatory and risks operations officer at Flux in a Medium post.
It also provides retailers with a dashboard of aggregated and anonymised data to provide a better understanding of customer behaviour.
Flux has already partnered with Barclays and integrates with Monzo and the Starling Bank API.
Starling CEO Anne Boden told Computerworld UK: "Flux is one of the first people to be using the open banking APIs and launched with us several months ago so that every time you enter a partner store, if you use Starling, you automatically enter that info to the transaction feed of Starling."
The Barclays trial allows customers of the bank's Launchpad app to receive itemised digital receipts in real time, with a view to rolling this out for all Barclays customers.
Flux was authorised as an AISP by the FCA on January 13th. Haque identifies this as another benefit when it comes to signing new partners: "Being trusted and closely monitored by the FCA places a pleasant stamp of approval that we are taking our regulatory obligations seriously," she wrote. "It also means our future partners are able to look beyond our size and age as an organisation to work with."
Yolt
Founded in 2016 out of the innovation lab of Dutch high street bank ING and subsequently based and launched in the UK, Yolt is a fintech app founded on the promise of open banking.
In practice this means a consumer-friendly interface which connects to a range of bank accounts. Yolt claims to be the first fintech to make a secure connection to a UK bank's API, connecting to Lloyds Banking Group on 17 January 2018. Yolt has oAuth2 API connections to all Lloyds Banking Group, RBS and HSBC brands, as well as challenger bank Starling, at the time of writing.
The app categorises payments, forecasts future outgoings and has a partner marketplace for deals on other financial services like energy comparisons or money transfers with Moneytis. It also offers money advice in-app.
Yolt is a free app and it makes affiliate revenue from customers purchasing products from partners within its marketplace.
Coconut
Sam O'Connor is the cofounder and CEO of Coconut, a UK fintech company specialising in current accounts for freelancers and self-employed workers.
The company was selected as one of ten winners of the Open Up Challenge from innovation foundation Nesta, a prize for companies developing financial solutions which will directly benefit from open banking regulations.
Speaking at the time, O'Connor said: "We're really excited about what open banking will do for customers over the next few years. Blowing the lid off the data will help self-employed people and small businesses ditch the manual work needed to file tax returns, freeing them up to earn more money."
Bud
Another winner of Nesta's prize was Bud, a fintech focused on giving users a fully customisable banking app.
Jamie Campbell, head of awareness at Bud, said earlier this year: "SME banking has traditionally seen a focus on financial silos. The accountancy software as the financial hub of the business, the bank account as the place for payments and credit providers as lenders of opportunity or strategic growth partners (but rarely both).
"Open banking will allow people to re-wire that whole experience. Business owners will see smart, connected bank accounts that anticipate their needs, credit will become part of the normal flow of a business and the tools used to monitor and plan the business will need to integrate seamlessly into that ecosystem to stay relevant. That's Bud's ambition."
Emma
UK fintech company Emma was approved by the FCA to operate as a payments company under PSD2 in January.
Cofounder Edoardo Moreni wrote in a blog post at the time: "Emma is currently building the banking app for millennials (iOS and Android), a mobile-only solution that helps consumers avoid overdrafts, find and cancel subscriptions, track debt and save money.
"Emma is here to solve this problem and try to give customers a different banking experience, which puts them first, not their money or background."
Since being approved, Emma has been busy building integrations with fellow fintechs and challenger banks, with the first being announced towards the end of January with Monzo and Starling Bank coming soon.
Contego
UK regtech startup Contego has been selected after a tendering process by The Open Banking Implementation Entity (OBIE) to "support Open Banking's identity proofing and verification processes, and ensure security and customer needs are embedded at its core," as was laid out in a press release.
Contego provides risk management tools for companies to perform employee screening, fraud investigation, know your customer (KYC) and anti-money laundering (AML) checks, and monitoring services. Customers can integrate Contego into existing systems and workflows with its API.
CEO Adrian Black told Computerworld UK that Contego has been selected to "police people using the platform, not the end consumers."
This means verifying the identity of businesses or individuals that are given access to the open banking platform, and ensuring unauthorised bodies can't get access to the data there.
"So we then vet those individuals online," Black explained. "So we do KYC to verify the authenticity of identity documents, current address and a verified history of that identity. If that staff changes we have monitoring processes to ensure everyone touching the platform and has access are who they say they are."
Smart Bill
London-based startup Smart Bill is tackling the 'subscriptions trap' where consumers are still being billed for subscriptions that they don't need or have forgotten.
Smart Bill currently scrapes your bank account, once given permission of course, to spot recurring payments to categorise them in an easy to read dashboard. Users can then select subscriptions and have Smart Bill cancel them on their behalf. The app also can identify renewal dates automatically using algorithms across bills for mobile, energy and insurance to ensure users are getting the best deal at renewal.
Smart Bill currently uses aggregation software from Yodlee, but with open banking they are migrating away from screen scraping towards direct API feeds. The startup has applied to be a registered account information service provider with the Financial Conduct Authority to do this.
Nikhil Shah, CEO and cofounder of Smart Bill told Computerworld UK: "The benefit will be a trust from the general public as they become more comfortable with services in open banking we will see more people sign up for the services like ours and it will make the whole thing quicker and more efficient."
Shah claims that Smart Bill already saves customers on average £300 per annum by cancelling unwanted subscriptions.
Akoni Hub
Emerging fintech company Akoni Hub is looking to help SMEs manage their cash by better using data.
Felicia Meyerowitz Singh, cofounder and CEO of Akoni Hub told Computerworld UK: "We match to changing circumstances. So we take their cash balance and forecast to market products that work for them.
"Businesses have multiple maturity periods that change month to month, so you need an algorithm and we have multiple data sources to match these two changing circumstances as cash balance and the market and products all change all of the time."
The introduction of open banking gives Akoni Hub the ability to ingest current account data for SMEs to make more accurate forecasts.
"The core aim is to take those insights and make recommendations and then executing on them. Traditionally there would be some insights but then you would have to figure out the best products and go and fill in forms and execute," Meyerowitz Singh said.
CountingUp
Fintech app CountingUp specialises in business accounts for freelancers and small businesses. The idea is to streamline accounting for time-poor small business owners by linking their business account and smart accounting software together within a single app.
Founder and CEO Tim Fouracre said in an internal memo to staff at the end of 2017: "Our vision of accounting and banking in one place for every small business in the UK will see the biggest leap forward in innovation in banking since online banking killed the passbook. No bank thinks outside the box to create new value for their customers like we are doing.
"A small business simply wants to manage their money and their accounts without any headaches and that's what we're going to give them."
Speaking to Computerworld UK, Fouracre added: "We would consider leveraging open banking in the future to pull in transaction history from other banks to migrate their records over to our accounting and banking system."
Copyright © 2018 IDG Communications, Inc.
Next Up: Check out these related slideshows