Mobile banking apps ranked: Which UK bank has the best smartphone functionality?
Smartphone apps are fast becoming the most popular way for customers to interact with their banks, as the use of branch networks dwindles.
The general level of quality for mobile banking services is high in the UK. All of the major high-street lender apps support balance checking, as well as person-to-person payments and branch locators.
And they are under greater pressure than ever to provide digital services. As well as competition from each other, a wave of digital-focused startup banks such as Monzo, Atom and Starling have mobile banking at the core of their offerings.
Read next: The UK's new breed of digital challenger banks: Atom, Mondo, Starling and Tandem - Ranked
So, which bank has the best mobile banking platform? Read on to find out how your bank's app rates against the competition.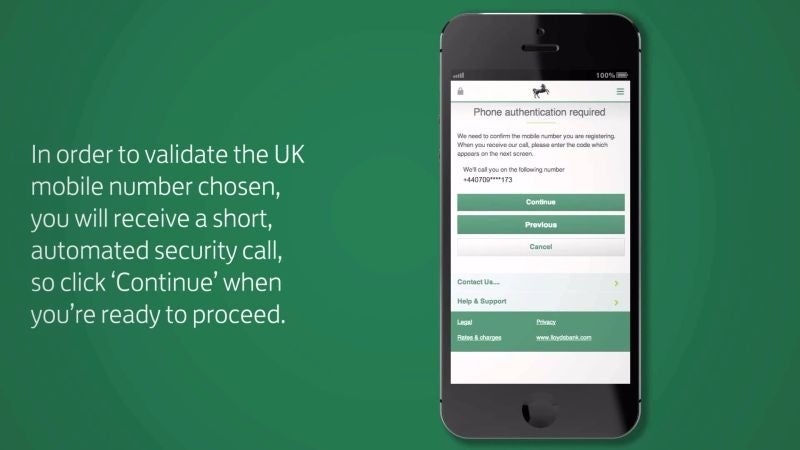 UK mobile banking apps ranked: Lloyds
Forrester analysts Aurélie L'Hostis and Alexander Causey recently carried out a review of the mobile banking services provided by the six largest UK retail banks, including mobile apps. The evaluation considered features such as enrolment and login capabilities, account information and transactional functionality.
Lloyds was awarded the top rating among UK banks, with a rating of 76. This compares to 77 in Forrester's 2016 report.
Lloyds received the highest score for functionality for the third consecutive year with a score of 74 out of a possible 100, and also rated highly for usability.
According to Forrester, Lloyds benefits from an iterative approach to developing new features – adding incremental improvements that provide the best experience for customers.
The mobile app rates well with users too, with a score of 4.7/5 on iTunes and 4.4/5 on Google Play.
UK mobile banking apps ranked: Barclays
Barclays also fared well, improving its app and continuing to offer "strong functionality" and "some of the best" transactional features of any UK banks. Its overall score was 69, up from 68 last year.
It received a functionality rating of 73 – the second highest – but fared less well in terms of usability.
Barclays' app received a score of 4.5 on iTunes and 4.4 on Google Play.
UK mobile banking apps ranked: Nationwide
Having ranked lowest for its mobile services last year, there were "substantial improvements" to Nationwide's mobile app in the past 12 months. It received an overall rating of 67, up from 48 in the 2016 report.
Ease of use is where the Nationwide apps excels; it rated the highest of all for usability, such as login and enrolment features.
Nationwide's app got a rating of 2.9 star rating on iTunes and 3.7 on Play.
UK mobile banking apps ranked: Natwest
Natwest is placed fourth by Forrester, dropping one place despite increasing its overall score from 61 to 65. It received functionality and usability ratings that are very close to the average for the six banks.
However it rated highly for the range of touch points – second only to Lloyds. This means that there are numerous ways to carry out mobile banking, such as via a mobile-optimised website, smartphone and tablets apps available on multiple operating systems (for example, Natwest is one of the few to support Windows and BlackBerry OSes) and emerging platforms such as wearable apps.
Natwest's app currently has a rating of 4.8 on iTunes and 4.6 on Play
UK mobile banking apps ranked: Santander
Santander placed second to last in the rankings. It received an overall score of 61, up from 57 last year, with middling ratings for functionality and usability of its mobile services.
It was praised for its money management features however, such as the ability to see pending transactions, as well as its loan calculator tool in its mobile app.
The app fared well in Forrester's evaluation of mobile touchpoints – with a well optimised mobile browser experience alongside its mobile app, for instance – as well as money management. Other unique features include a 'bill splitting' tool.
Santander's app got an iTunes rating of 2.5 and a Google Play rating of 4.2.
UK mobile banking apps ranked: HSBC
HSBC came last in the 2017 evaluation report, with the lowest scores for both functionality and usability. Its overall score was the same as last year at 56.
Enrolment and login features were a strong point, however, rating the highest alongside Nationwide. Advantages include the ability for customers to register for mobile banking directly from their smartphone, while HSBC also enables users to view their account balance without fully logging in to the app.
HSBC's app received a 2.5 star rating on iTunes and 3.5 on Play
Copyright © 2017 IDG Communications, Inc.
Next Up: Check out these related slideshows