5 Oracle licensing pitfalls customers should watch out for: How to avoid unexpected Oracle licence costs
How to avoid unexpected Oracle licence costs. Read on for tips and advice on how to avoid common Oracle licensing pitfalls encountered by businesses.
Oracle's complex licensing has long been a source of frustration for customers, and audits can strike fear into any business.
And although recent reports have indicated that database customers are being offered a new flat-price 'PULA' license - taking of the pain out of its longstanding Unlimited License Agreement (ULA) - dealing with the vendor can still be intimidating for many.
Proactive management of licensing entitlements is key to avoid being landed with unexpected additional cost which can potentially run into seven figures, according to Jelle Wijndelts, software asset management consultant at Snow Software.
Here are some of the major pitfalls that businesses invested in Oracle should watch out for...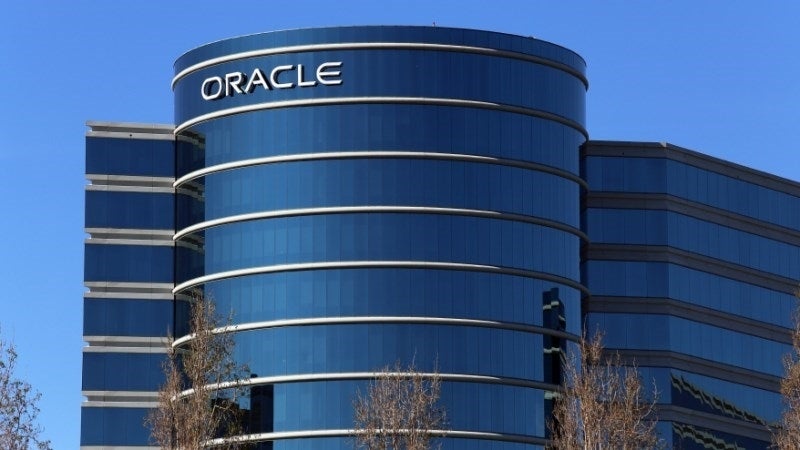 Oracle licensing pitfalls: Poor visibility of management packs and options
Organisations commonly encounter difficulties with Oracle license management because they do not have the right options granted or management packs installed for their needs.
It is important to know what you are using and whether you need it because when the Oracle enterprise database edition server is installed, by default all the enterprise options are installed too.
In the first instance this means being aware of what databases are installed and whether they are the standard or enterprise editions.
Secondly, it is important to know whether management packs have been 'accepted' or options 'granted'.
This is Oracle specific terminology and an incorrect interpretation could alter licensing costs by anything from £10K and £50K per processor. Options and management packs require additional licensing and should not be activated unnecessarily as this rapidly adds to the total cost.
Oracle licensing pitfalls: Confusion over virtualisation rules
There are very specific licensing rules to follow when Oracle is run on virtualised servers and non-compliance could generate a penalty in the region of £3million for a large enterprise.
Many organisations have viewed virtualisation as a quick and easy way to deploy more Oracle databases without understanding the licensing rules. This has left them exposed to compliance costs, especially where organisations have virtualised Oracle databases using non-Oracle platforms.
Oracle doesn't support soft partitioning on VMware clusters, so it is important to have full visibility of exactly where Oracle is deployed in the estate and what the underlying virtual server architecture relates to.
Oracle licensing pitfalls: Project slippage creates unforeseen costs
Not proactively monitoring Oracle usage can create problems, which go beyond the issue of compliance and penalties.
This typically arises because the organisation lacks the usage data needed to accurately calculate future enterprise licensing requirements and instead purchases an unlimited license agreement (ULA) for a fixed time period to protect themselves from an audit. Perhaps the user is implementing Oracle over an estimated time period, but subsequently finds that project timescales have slipped?
When a ULA is entered into, the organisation pays a fixed fee for licensing and support, on the basis of deploying a pre-specified number of users in a certain timeframe, regardless of whether those users are live or not.
For example, a company may be implementing Oracle and purchases a ULA for 12 months based on deploying a 150 processor license but actually only deploys 75 before the contract expires due to project slippage.
They still need those additional licenses, and effectively end up paying for them twice. In monetary terms, this problem can mean spending an additional two thirds of the original ULA cost again, because the license was inefficiently managed.
Oracle licensing pitfalls: Not having a single window on Oracle assets
This issue is also relevant for other enterprise applications and occurs because an organisation lacks a single source of licensing information for its different IT environments.
Most organisations now have a combination of Linux, Mac, Windows, virtualisation and software as a service (SaaS) applications. With Oracle database applications being so complex, using a variety of monitoring tools leaves too wide a margin for errors to occur. It becomes impossible to account for the interrelationships between these different environments and groups of users and unclear where the responsibility for license compliance lies.
What is needed is continuous monitoring of the entire Oracle estate across all platforms, with data aggregated to a single view on an ongoing basis.
Oracle licensing pitfalls: Underestimating the difficulty of creating an Oracle Server Worksheet Report
Related to the issue of inaccurate data, another pitfall is underestimating the time required to manually gather licensing information for an Oracle audit - potentially taking up to four hours per server.
The so-called Oracle Server Worksheet Report (OSW) provides an overview of the entire IT estate, showing what is installed and used, how many users are accessing the Oracle database servers, how they are partitioned, and what the hardware processing power is.
It is an essential source of data to support all Oracle audit negotiations and software renewals and without the OSW, an organisation is in an unfavourable position.
Good data lies at the heart of what's required to avoid these common Oracle licensing pitfalls. Even small 'oversights' can prove very expensive mistakes to make - to the tune of millions of pounds in penalties. It is only really now that CIOs are uncovering the true cost of non compliance as they fall prey to an audit request or renew existing license agreements.
Copyright © 2015 IDG Communications, Inc.
Next Up: Check out these related slideshows