Hyperconverged infrastructure vendors: The main players compared
Hyperconverged infrastructure is increasingly being adopted by organisations of all sizes as they seek to simplify their back-end systems and cut down on power usage and rack space.
Hyper-convergence is a way to bring together vital infrastructure functions, usually in one box: server, storage and networking, managed with software and often with automated processes. Hyperconverged products typically rely on modular plug-and-play hardware combined with local storage, instead of a storage area network (SAN). (Read next: Composable infrastructure – the next step towards the software defined data centre?)
Analysts are expecting hyperconverged to continue to take off in a big way. Gartner, for instance, expects that the market will be worth nearly $5 billion by 2019 when uses for the technology extend out into more mission-critical enterprise applications.
The two main pioneers for hyperconverged were generally considered to be Nutanix and Simplivity. They have been joined by many of the more established and well-known vendors, some of which offer their own standalone platforms, while others like Lenovo build on existing technology. While HPE was already in the hyperconverged market, it splashed out on Simplivity at the turn of 2017 for $650 million.
According to recent data from IDC, sales for hyperconverged infrastructure leaped 65 percent year on year in the first quarter of 2017. That accounts for almost a quarter of all converged systems sales at 25 percent of the total market, or $665 million (£512 million) in sales.
We've noted some use cases where you can see the benefits from the customer point of view and you can read our explainer on hyperconverged infrastructure.
Here's a roundup of the main hyperconverged infrastructure vendors that your business needs to consider.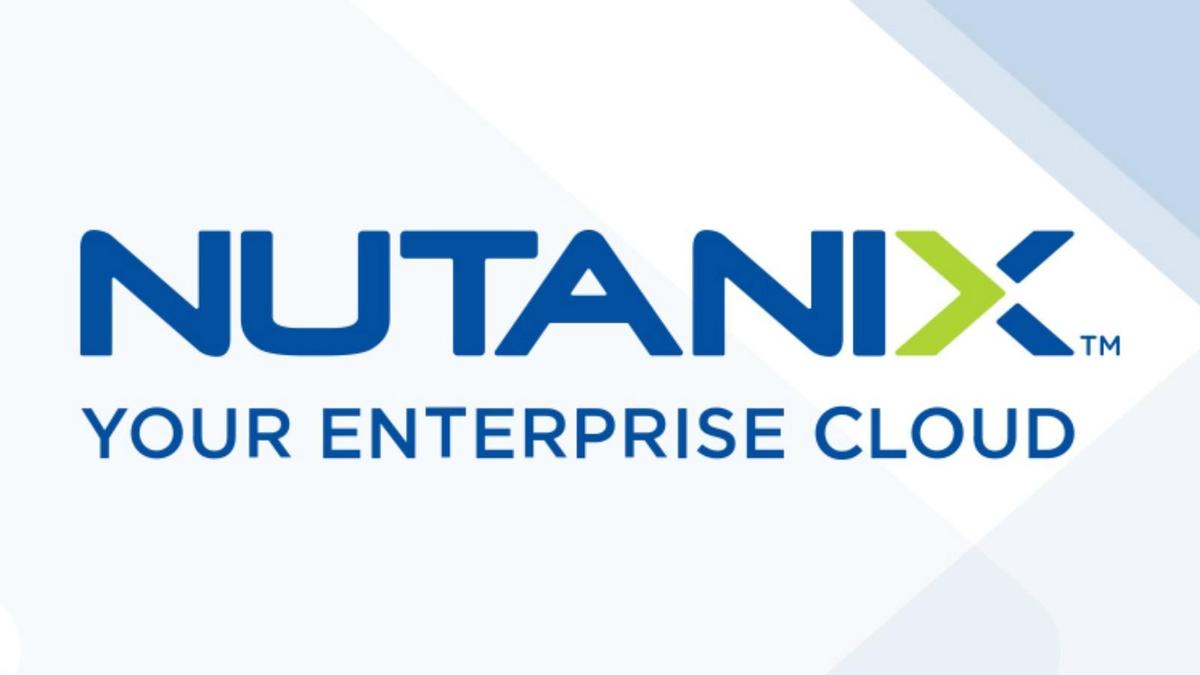 Nutanix
Founded in 2009, San Jose-based Nutanix brought the first hyperconverged product to market in 2011. Although it carries a certain startup heritage, it made a considerable effort to move into the Global 2000 enterprise space and now caters to that market, as well as SMB customers.
Nutanix offers two product families, Prism and Acropolis. The Prism line is designed to simplify the managing of virtual environments using a mixture of automation plus remote management software and end-to-end analytics. The company pitches Acropolis as a feature-heavy software defined storage offering with built-in virtualisation.
Together Nutanix claims its products are suitable for powering VDI, server virtualisation, big data analytics, enterprise applications and running cloud environments. Because of its heritage, Nutanix has a certain weight behind its brand but is known to be rather expensive out of the box, though ultimately you could save on power, staff and training.
Nutanix powers other offerings too including the Dell XC Series products.
Cisco
American networking giant Cisco built its HyperFlex family on the foundation of its Unified Computing System line of servers plus software from hyperconverged startup Springpath. Cisco announced the first HyperFlex systems in 2016, and boasted at the time that setup takes "minutes, not days" with flexibility for scaling compute, network and storage capacity.
In August 2017, Cisco announced its intent to buy Springpath on the back of its existing partnership, and hopes for the acquisition to complete in Q1 2018. Springpath will be merged into the Computing Systems Product Group, led by Liz Centoni.
In a blog post, Cisco's head of mergers and acquisitions investment Rob Salvagno boasted of the success of Hyperflex and said that by bringing Springpath into Cisco, the company will "further accelerate" its hyperconvergence business. He added that the intent to buy Springpath also marks Cisco's "shift towards providing more software-centric solutions."
HTbase
Newcomer HTbase boasts that its software lets customers take their existing IT infrastructure and make it composable, combining resources from various cloud providers as well as pooling storage, CPU and network in one layer. HTbase has only been around for a few years but Gartner recognised it as a top five cool vendor in hyperconvergence in 2016 and following a deal with Dell EMC to bundle HTbase's Maestro software with PowerEdge servers in 2017, placed it in the challenger section of its hyperconverged magic quadrant in 2018.
Hypergrid
Hyperconverged infrastructure business Gridstore bought container software company DCHQ in mid-2016, rebranded as Hypergrid, and now touts itself as a hyperconverged infrastructure-as-a-service firm.
At the time of the acquisition and rebrand, CEO Nariman Teymourian said: "Customers are demanding vendors deliver app-centric, app-optimised and app-aware infrastructure-as-a-service with no upfront cost. They want to be able to use their choice of hypervisor, container or bare metal and they want the ability to build, deploy, update and manage applications at a push of a button."
He claimed HyperGrid's technology provides that in an enterprise-grade platform that scales with a pay-as-you-consume pricing model. "Customers will be able to achieve all the benefits of the cloud without being locked in to a specific vendor," Teymourian said.
HPE Simplivity
Founded in 2009, Simplivity from Boston entered the hyperconverged market in 2012 with its OmniCube product, built on the OmniStack data virtualisation platform. Again, the idea is to consolidate IT infrastructure below the hypervisor – and the company boasts a careful deployment of the plug-and-play gear which it claims could save up to three times in total cost of ownership (TCO) savings.
VP of product strategy Jesse St Laurent told Computerworld UK that the TCO of running the backend on Simplivity tech can in theory be lower than picking public cloud providers like AWS, but crucially it is a decent bit of agile infrastructure of internal on-premises operations because the cubes can be added or removed as needed. Simplivity also offers OmniCube products that are integrated with the x86 Lenovo System, x3650 M5 servers and Cisco's UCS systems.
HPE picked up the company in January 2017 for $650 million, and HPE Simplivity now offers the HPE Simplivity 380, which is described as dramatically simplifying IT by "combining infrastructure and advanced data services for virtualised workloads onto the best-selling server platform in the market."
Dell EMC
EMC subsidiary VCE introduced its hyperconverged rackscale system VxRack in early 2015. According to the company, VxRack was specifically designed for the simplification of deploying mobile, cloud and distributed Tier 2 applications – with the chief USP being the ease with which the user can scale out to thousands of servers.
The benefit of the business being so integrated with EMC means VxRack systems work with EMC ScaleIO, and the system itself is available with a choice of hypervisor – including VMware Vsphere, KVM, or bare metal. VxRack is also optimised for VMware environments, the company says.
More recently it launched its VxRail appliance, targeted at smaller and mid-market customers and jointly engineered with VMware.
Also available is the Dell EMC XC Series of hyperconverged appliances, best suited for hypervisor support.
In late 2017 the firm added hyperconverged infrastructure appliances to its PowerEdge14th-gen servers.
Dell EMC was placed in the leaders section of the Gartner's Magic Quadrant for hyperconverged infrastructure, alongside Nutanix, HPE, and its own subsidiary, VMware.
StratoScale
Israeli company Stratoscale was founded in 2013. Its flagship product is Stratoscale Symphony – software that can be bolted on to manage existing X86 hardware, integrating compute, storage and networking.
The business says Symphony goes "beyond the basic converged hardware integration" by including a defined storage layer above an integrated hardware and system stack. Stratoscale recently updated Symphony to behave as an AWS region but on-premises, essentially simulating AWS functions like EC2, ECS and S3, with more services to come this year.
Huawei
Huawei's FusionCube Intel server now has hyperconverged infrastructure baked into it, with database support for the Oracle, DB2, Sybase IQ, SQL Server and SAP HANA, and virtualisation support for VMware, KVM and FusionSphere.
In Gartner's recent Magic Quadrant report, where the Chinese infrastructure business was placed in the 'challengers' section, the analyst house said Huawei's strengths are in its proven track record in the Asia and EMEA regions, plus an extensive ecosystem partner network including Microsoft and Red Hat.
Datacore
As Datacore itself points out, for this year's Gartner Magic Quadrant the analyst house made a few changes, killing the requirement for system hardware.
The software company's hyperconverged virtual SAN puts it in the 'niche players' corner of the quadrant, a solution that can be deployed to create hyperconverged environments with high availability but with a small footprint, useful for small server clusters at remote sites or smaller branch offices, according to the company.
HPE
HPEannounced its Hyper Converged 380 infrastructure, specifically designed with the mid-market in mind and inspired by consumer technology – ie it's all supposed to be easy to get to know and you can move around it in a few clicks. It's built on top of the HPE ProLiant DL380 server, and packs other HPE features like HPE StoreVirtual VSA for moving data around.
HPE promises it's a good option for disaster recovery and scales out easily, plus offers dedicated customer support for HPE hardware, software, private cloud, and VMware environments.
Although HPE bought Simplivity it maintains a wider portfolio of HC offerings.
Scale Computing
Scale's tagline is 'virtualisation made easy' and its HC3 product stripes and mirrors data across all of the drives in the cluster, meaning there's no single point of failure, according to the company. And if there is a failed node, it will figure out placement with available resources and shift VMs over to those nodes.
Scale says the clustered architecture makes its product reliable in the event of disaster recovery and also provides the scalability that's needed in highly available environments – all underlined with that common thread for hyperconverged, simplified management. Recently, the company introduced hybrid storage plus HyperCore Enhanced Automated Tiering to optimise data across the storage tiers and within the cluster.
Hitachi Vantara
Japanese technology giant Hitachi launched its Hyper Scale-Out Platform in 2015 – hyperconverged architecture designed specifically with crunching big data in mind, across a distributed clustered architecture.
It's complemented by open source management and virtualisation software, and according to Hitachi Data Systems, it's perfect for Hadoop environments – killing the need to move large data sets around before performing analysis.
HDS announced some updates at the start of 2017 with the HSP 400 series, including native integration with the Pentaho Enterprise Platform for big data. But HDP wants the HSP series to be the go-to option for a variety of workloads in the future.
In September 2017, Hitachi Data Systems, Hitachi Insight Group and big data analytics business Pentaho merged to become 'Hitachi Vantara'.
Hitachi promises its Unified Compute Platform HC series – based on VMware, vSphere and vSAN – delivers easily managed hyperconverged infrastructure plus smart lifecycle management for firmware upgrades, and can be scaled up from two nodes to as many as 64.
Diamanti
San Jose-based company Diamanti claims to be the creator of the first hyperconverged infrastructure appliance built specifically for containerised applications, with integration for Kubernetes and Docker. A Gartner 2017 Cool Vendor, Diamanti claims that its product can be up and running in 15 minutes.
NetApp
NetApp's long-touted hyperconverged system incorporates SolidFire storage and sports a VMware vCenter plug-in for infrastructure management. The company claims it's the "first enterprise-scale hyperconverged infrastructure" solution, and capable of delivering cloud-esque infrastructure such as consumption of compute, storage and networking resources in a scalable four-node block.
Atlantis Computing
Atlantis was founded in 2006 in Mountain View, California, and counts more than 800 medium to large enterprises among its customers.
The company's USX allows for local servers with RAM, SAS, Flash or memory-channel storage to become a scalable and hyperconverged platform with existing servers – so they can build on existing infrastructure to get the benefits of hyperconverged.
According to the company, it's possible to get as much as 300TB of effective storage capacity in a three-server configuration. The company claims its offering can manage storage performance of as many as 3.3 million IOPS in a 3-blade cluster, and can boost the performance of VSAN clusters by five times. And Atlantis claims its Atlantis HyperScale product is the first on the market to offer all-flash hyperconvergence that integrates servers, storage and virtualisation in an "economically viable" way.
Atlantis also supports multiple hypervisors, plus its supports Cisco, HP, Lenovo and SuperMicro server platforms.
Pivot3
Austin-based hyperconverged infrastructure business Pivot3 was founded in 2003 and introduced its first HCI offerings in 2007, making its mark in the industry with storage offerings designed to help surveillance companies manage large amounts of data.
Its vSTAC software platform for virtual storage and compute later became the company's flagship hyperconverged product. It built on this with the new Acuity software platform, announced in April 2017, which the company boasts is "priority-aware" and policy-based, and is "architected to overcome the performance, automation and consolidation limitations of conventional HCI".
Copyright © 2018 IDG Communications, Inc.
Next Up: Check out these related slideshows