The 10 biggest data centres in the world
With hundreds of data centres of various sizes around the globe, which are the biggest and where are they?
So, without further ado, here are the 10 biggest data centres around the world based on square footage space.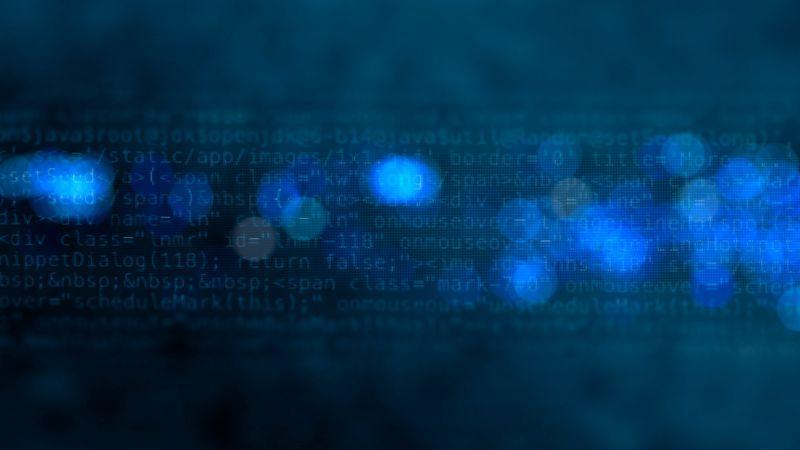 The Citadel
Global technology company Switch seals its position as the owner of the largest data centre in the world with the aptly named Citadel data centre campus. The site, located in Tahoe Reno, northern Nevada boasts 7.2 million square feet of data centre space.
Due to the location of the site, The Citadel provides a connection of just nine milliseconds to Los Angeles via Switch's Superloop, with an additional seven millisecond fibre link to its Core Campus.
The campus has a capacity of 650 megawatts of power across all data centres. It is also designed to deliver 100 percent renewable energy all over the campus, making it not only the biggest, but also the greenest data centre in the world.
Kolos
Here we have Kolos' upcoming data centre, which will be located on the North of the Arctic Circle in Ballangen, Norway. Kolos are calling it the world's largest data centre as it is expected to scale up to a capacity of 1000 megawatts of computing power.
The facility, which is expected to open in 2018, will boast nearly 6.5 million sq ft of space across four-storeys.
The facility will be powered to a large extend by Norway's abundant hydropower capability.
Overall, the new data centre will not only offer a large facility, but is also due to deliver a unique hyperscale data centre, built with sustainability and security in mind.
According to Kolos, the first phase of the site will open in Q4 2018, whilst the full completion of the data centre will not be until 2027.
Range International Information Group
Located in Langfang, China, The Range International Information Group data centre has been designed to meet the ever-growing needs of the Chinese IT sector.
The Range's data centre spans across 6.3 million sq ft, which is almost 110 football pitches.
Similar to the majority of large scale projects in China, this data centre was built with combined public and private investment. The construction of the site began in 2013 and was completed in 2016.
All design services, business applications and solutions for the data centre are provided by IBM.
Switch SuperNAP
Another Switch data centre, here we have the SuperNAP site, Switch's first data centre also located in Las Vegas, Nevada.
Recognised as one of the largest data centres in the world, the site spans 3.5 million sq ft of data centre space. It is also expected to become even bigger, with planned expansions due to take place between 2020 and 2025.
Also, similar to The Citadel, Switch's SuperNAP facility delivers data at just seven milliseconds between Reno and Las Vegas. This provides 50 million people with the opportunity to access data within just 14 milliseconds.
DuPont Fabros Technology
DuPont Fabros' largest data centre is made up of seven separate buildings, which together combine to operate as a data centre campus at a total of 2.1 million sq ft.
Located in Ashburn, Virginia, the campus is built on 160, acres with a total critical load of 208 megawatts.
Each data centre is designed with unique room sizes, all of which also include computer rooms and capacity for over 10,500 servers.
The data centre campus was built with a medium voltage distribution system, as well as an isolated parallel power supply topology.
Utah
The Utah data centre, located in Bluffdale, Utah spans 1.5 million sq ft of data centre space.
The facility, which is officially named the National Security Agency Intelligence Community Comprehensive National Cybersecurity Initiative Data Center, has a capacity of 65 megawatts, costing up to $40 million a year.
Within the facility 100,000 sq ft is built specifically for its Tier 3 data centre, while 900,000 sq ft is set aside for technical support and administrative space.
Construction of the Utah data centre was completed in 2014, which then led to a year delay in opening due to huge power surges causing damage to equipment, leading to refurbishment costs of over $1 million.
Microsoft
Microsoft announced plans to build a new data centre back in 2014, with plans to open the completed site between 2019 and 2021.
The facility, located in West Des Moines, Iowa will stand as Microsoft's largest data centre as it is projected to boast of 1.2 million sq ft of space.
The new site will give Microsoft a total data centre space of 6.3 million across all of its facilities.
At a total cost of more than $1 billion, the new data centre facility is expected to expand servers across the whole space.
Microsoft is expected to complete the final phase of the site by the end of May 2018.
Lakeside Technology Centre
The Lakeside Technology Centre, located in Chicago is owned by the Digital Realty Trust and used by various companies such as IBM, CenturyLink and Facebook.
Boasting 1.1 million sq ft of space, the data centre has a back up of 53 generators, whilst also providing 8.5 million gallons of cooling water yearly. This is built to minimise the risk of any outages that may occur.
The facility also delivers unique resiliency, as the infrastructure space provides four fibre vaults and three electric power feeds. This enables Lakeside Technology Centre to have teh capacity for 100 megawatts of power.
Tulip Data Centre
India's largest data centre is the Tulip, boasting 1 million sq ft of server space.
The owner, Tulip Telecom announced the construction in 2011. This saw global tech company IBM selected to assist with design structure for the overall data centre space including facilities such as power, cooling, rack layout and other data centre technologies.
The Tulip data centre houses 12,000 server racks, which are all backed up by 100 megawatts of power.
KAO Data Campus
The UK's largest data centre is the KAO Data Campus, which consists of four data centres which combine to a total of 150,000 sq ft of server space.
Located in Harlow, Essex, the KAO Data is positioned in the London-Stanstead-Cambridge corridor. Already, the new site has raised a total of £33 million in funding and it is expected to increase with an investment of £200 million once construction is fully completed, which is scheduled for the end of 2017.
The facility is designed with 16 halls, all of which include 500 server rack positions per suite.
Copyright © 2017 IDG Communications, Inc.
Next Up: Check out these related slideshows