Best free cloud storage 2019
The cloud storage market is getting crowded and in response a growing number of options are aiming to entice new customers with gigabyte giveaways.
Here, we list some entirely free packages, as well as big names which offer free tiers or options.
Whether you are an individual user or running a small business- you're covered.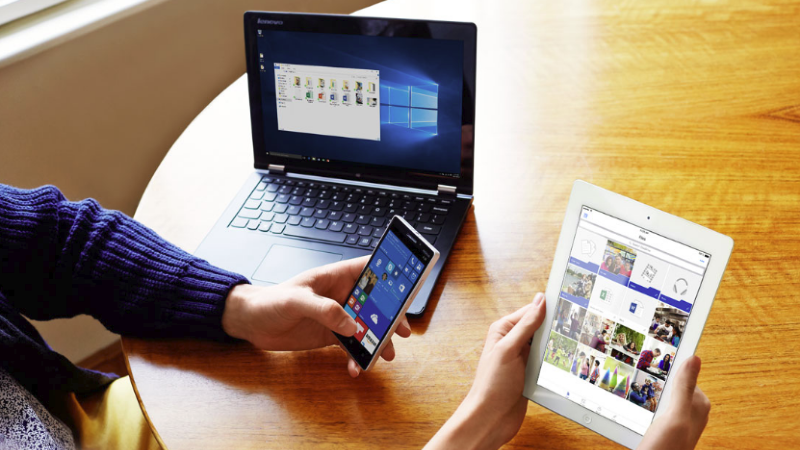 Microsoft OneDrive
Microsoft offers 15GB of free storage for users of its OneDrive (formerly SkyDrive) product, which comes with most Office software or subscriptions. Users can store any file type in OneDrive but it is naturally well suited to Office documents, especially when it comes to real-time collaboration.
For further functionality and increased storage users can buy the Office 365 Home with Premium OneDrive Features package for £77 per year, or Office 365 Personal with Premium OneDrive Features for £54 per year.
Also, in February Microsoft made headlines when it launched an offer of completely free access to OneDrive for Business for the remaining term of any existing contract with rival cloud storage providers Box, Dropbox, or Google.
The offer was only valid until 30 June and limited to organisations that are not currently OneDrive for Business or Office 365 customers and who make a minimum 500-user commitment, but it does signal the importance of this market to the giant vendor.
pCloud
pCloudis a cloud file storage platform that offers a fairly generous 10GB free storage when you sign up. You can also easily upgrade to a plan offering a vast 500GB of storage for a one-off payment of £160 (subscription plans are also available, but obviously you end up spending more).
In terms of security, pCloud offers TLS/SSL channel protection, 256-bit AES encryption for all files and five copies of files on different servers with impressive backup and file recovery features too. It's also a good option for sharing files with family and friends, as there is no limit to the file size for sharing.
There are also business options available here.
Mega
Megais a paid-for cloud storage solution that boasts a substantial free offering too: 50GB to be precise. Its super simple drag and drop interface is available through the platform's mobile app, where you can upload photos and files.
The next tier up is a meaty 200GB of storage for around £4.50 per month.
Privacy is the company's stated forte, claiming that your files will be encrypted before being reaching the cloud, and even running with the tagline, 'the privacy company'.
Google Drive
Google's popular Drive app provides 15GB of free online storage to anyone with a Google account and includes anything stored in Drive, Gmail, and Google Photos.
It offers easy collaboration on files created in Google Docs, Sheets and Slides. Users can also create surveys with Google Forms, diagrams with Google Drawings, scan documents on their phone with Drive for Android and work on files offline.
Users can increase the capacity to 100GB for £1.59 a month, 1TB for £7.99 per month or to 10TB for £79.99 per month.
Dropbox
Popular cloud storage solution Dropbox has a free Basic account option which comes with just 2GB of storage space. You can top this limit up by referring family and friends to Dropbox, completing your user profile or following the company on Twitter.
Any changes made to files are backed up for 30 days. Users can also choose to upload photos from their device to Dropbox automatically after they're taken.
For £6.58 per month you can buy a Dropbox Plus subscription that boosts the storage space to 1TB, or £16.58 a month for Professional, which comes with 2TBs of storage. For groups of users and organisations, Dropbox Business offers more capacity and features, at prices starting at £10 per user per month.
Read next: Dropbox vs Box: What's the best cloud storage for your business?
Box
Rival cloud storage vendor Box offers a 10GB free storage allowance for users with a personal account, however each individual file uploaded must be smaller than 250MB.
You can share files straight from Box or via an email link, and collaborate on them with other users in either Microsoft Office 365 or Box Notes.
The Personal Pro plan ups the storage limit to 100GB and the file upload limit to 5GB, for the price of £8 per month. Box is also available in three business plans, with prices starting at £4 per user per month.
Amazon Drive
Cloud computing giant Amazon also offers 5GB of free storage with its Drive product. Users can store a whole range of files using the desktop or mobile Drive app and using their Amazon login.
You can then pay £16.99 per year for 100GB, £79.99 for 1TB, all the way up to 30 TB for £2,399.70.
Apple iCloud
Apple's iCloud, which comes with any Apple ID account, has a pretty stingy free allowance of 5GB of storage.
Users can access their files from a browser by logging into their iCloud account or on any Apple device.
You can increase the storage capacity to 50GB for £0.79 per month, to 200GB for £2.49 per month, and to 2TB for £6.99 per month.
MediaFire
Texan company MediaFire provides a simple cloud storage solution that can be used through a web or mobile app. It offers 10GB of free storage and up to 4GB per file for the ad-supported version, or up to 50GB with 'bonuses'.
You can upgrade to 1TB of storage with a Pro plan too, which costs $3.75 (£2.63) a month, or a business plan with up to 100TB of space for $40 (£20.08) a month.
Copyright © 2019 IDG Communications, Inc.
Next Up: Check out these related slideshows