Best phone tips for Android business users
Android usershave access to some of the best apps, for example tools to take your heartbeat or switch off the lights in your home. But it's often the simple stuff that matters most, like useful calendar app Sunrise, battery saving tool Greenify and live-streaming apps like Periscope, to name a few.
But no matter what sorts of impressive tasks your phone can perform, it won't be much use unless the baiscs of email, calendar and contacts are easy to use. Here are some tips for making the most of those capabilities.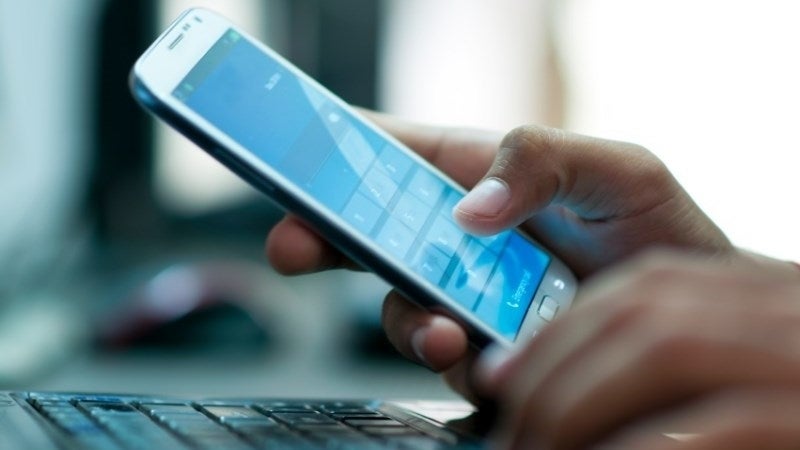 Access Microsoft Exchange
Need access to Exchange? Unfortunately the Gmail app only supports Exchange on Nexus devices. If you're using a different handset, you can use the old Android Email app (if available) or a third-party alternative. Alternatively, you can download Microsoft's Outlook app for Android or buy corporate email app TouchDown, which supports Exchange
How do I prioritise important emails?
Ever wished your phone only alerted you about the most important emails? Custom notifications for labels allows you to do just that. To make best use of the feature, take a few minutes creating custom labels and features in Gmail's web interface, go to settings in the Android app, pick 'Manage Labels', check the Label Notifications box then select whichever sound or vibrate settings you want.
How do I turn on 'are you sure' alerts before I press send?
If you're worried about sending emails prematurely, look at the very bottom of G-mail's general settings and select the option to require confirmation before any e-mail is sent. You can also apply this to archiving and deleting messages if you want to be extra cautious.
Stop Google+ taking over your contacts
Do yourself a favour and stop your Android device's contacts getting flooded with people you have connected with on Google+. In the Google Contacts web app, click 'More' on the left side of the screen, click settings, uncheck the box under Circles then click Save. Sanity has been restored.
Set up reminders on your phone
Google Now is a system integrated into Android to help you make and manage reminders based on time or location. Tap the microphone on your home screen then say something like 'Remind me to call the doctor's office tomorrow morning'. You can set up recurring reminders using Google Now: use the same steps above but add "every" into your command. You can manage reminders in the Google Now app.
Get Google Calendar
If it isn't pre-installed, download the official Google Calendar app. It's more modern and easier to use than the alternatives most manufacturers ship with their devices. And it has some great features like the ability to add maps and images to events, automatically create events from your inbox and it makes it easier to add an event by offering suggestions as you type.
Get the fundamentals right
We 're all so familiar with smartphones and Android that we sometimes fail to use the obvious functionality. Coming up are some basic tools you need to use, if you aren't already.
How do I archive emails on my phone?
Messages can be archived by swiping on them either to the left or the right within the main inbox view in the Gmail app. If you want to perform an action on multiple messages, tap the circular avatar next to each message you want to select, then find the action button for the command you need at the top of the screen.
Set a signature
Frustratingly, you can't have a formatted signature added to the bottom of your messages on the Android Gmail app, even if you have one in the web-based Gmail interface. If you want to use a signature from the app your only option is to create a plain-text one by going into the app's settings and tapping the relevant account's name.
How to set an out-of-office on smartphone email app
One option that is available on the mobile app as well as the web interface is the ability to change Gmail's automatic vacation response. Tap any account in the app's settings then tap the Vacation Responder to activate, switch off or edit the text or dates.
Give your favourite people a star
To make a frequently used contact easier to find, tap the star icon next to their name. Then their information will appear at the very top of your phone's contacts app and dialler, as well as the web-based Google Contacts interface.
Add e-mail accounts
Android's Gmail app now also supports external accounts. To add an external account, touch the menu icon in the top-left corner of the screen, go to Settings, then 'Add Account' and follow the prompts.
Copyright © 2015 IDG Communications, Inc.
Next Up: Check out these related slideshows