Review: Google's Pixel 3 has looks and smarts but isn't the best for biz
The new Pixel 3 smartphones have the expected top-shelf hardware and cool photography features, but there are better choices for enterprise use.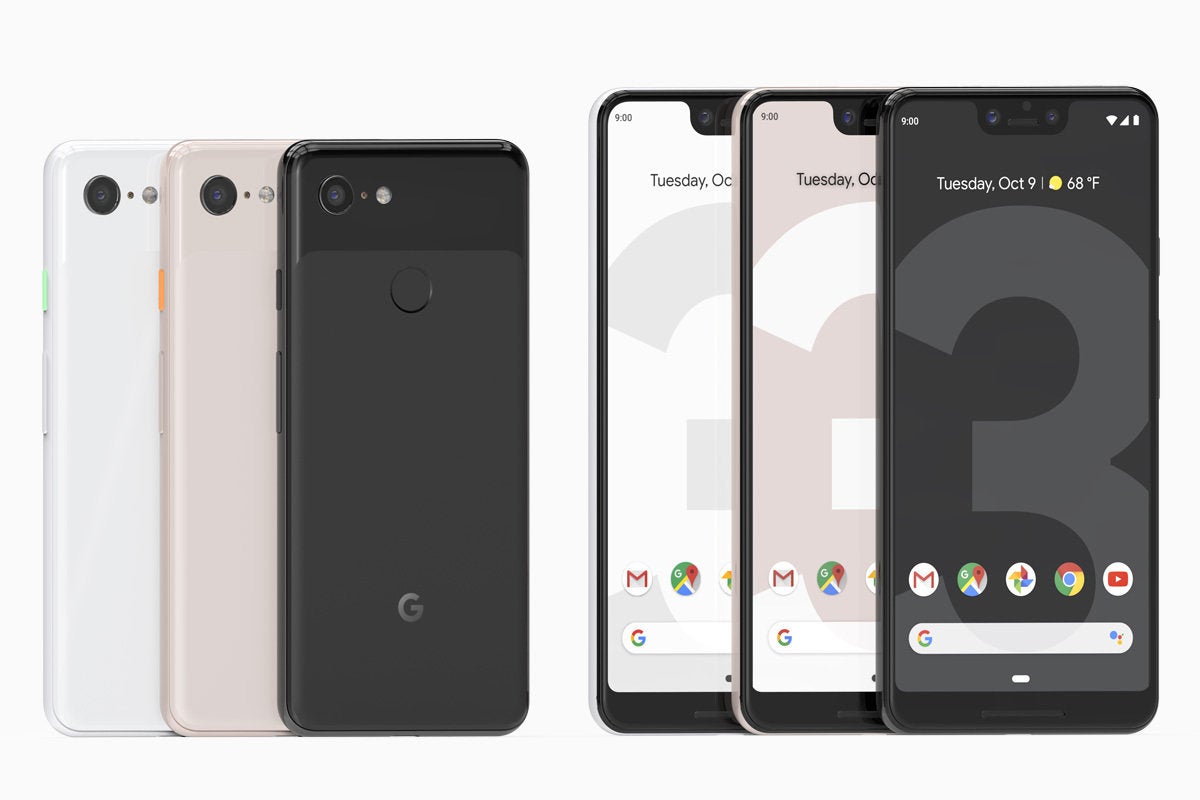 It's going much too far to say that flagship Android smartphones have all become the same, but the differences between their hardware have become pretty narrow. Qualcomm Snapdragon chipset, OLED screen, Gorilla Glass — if you were buying strictly off a spec sheet, it's become fairly difficult to make a mistake if you're picking from among the top four or five phones or vendors.
As nice as Google's Pixel 3 and 3XL are, though, you'd be hard pressed to make the case for them as ideal machines for the enterprise.
Oh, they're pretty enough — glass-encased, with big OLED screens. And they're certainly capable, with top-end components (great screen, responsive feel, and long-lasting battery) and AI features that enhance an already excellent camera. Definitely crave-worthy and worth showing off to your colleagues, who'll be envious until the next shiny thing comes along.
But if you take a tough look at them, there's nothing about the Pixel 3s that make them any better suited for business use than most other phones. If you're buying purely for business, there simply are better choices and better values. Samsung's Galaxy S and Note phones, for instance, have the Dex feature, which can turn the phones into brains driving Android desktop computers. And the BlackBerry KEY2 phone is a writing and text editing monster.
With the Pixel 3s, on the other hand, the much-touted new AI features went mostly into photo processing, which allows you to adjust depth of field after the fact, and which can help you pick a good frame even if you just miss the right exposure. That said, the AI also may help with Lens, Google's AR app that can do things like translate signs in real time, which could come in handy for travelers.
Another AI feature, which we were unable to test, is the ability to not only screen possible spam phone calls, but show live transcripts of automated conversations and let you reject the ones you don't want. But if you have last year's Pixel 2, you'll get that feature sometime later this fall.
Speaking of timing, Pixel 3s are available for pre-order on Google's site and from Verizon Wireless. Early orders are reportedly already shipping from Google, though there may be the usual launch delays. Verizon is promising delivery by Halloween.
Purity test
Pixel fans talk about the Android running on their phones as "pure Android," an argument I understand, though not one I agree with. Yes, this is hardware from Google running software from Google with a promise of prompt updates directly from Google, with no carrier or manufacturer running interference.
But the Pixel UI is not the Android you're used to, even Android 9. There's no familiar Back/Home/Menu button on the bottom of the screen. A Back button will sometimes pop up, but it's not permanent, and the Home button is a rounded rectangle that also brings up the Google Assistant if you hold it. Want to see other open apps? Swipe up from the bottom and then swipe left and right. (Holy iOS!) To see the app drawer, swipe up from the bottom twice.
Android, yes. Pure Android? Maybe not so much.
But is the Pixel's take on Android good for business users? It's a wash. Although the Pixel UI does take some getting used to, it's easier to adapt to than it is, say, to move from an iPhone with a home button to a newer iPhone without. But many business users might prefer not to waste time learning a new UI and gestures at all.
On the other hand, the promise of security that comes with prompt Android version updates is important to keep in mind. That's something you'll get with Google's phones and no others.
It is, frankly, hard to recommend against the Pixel 3s. They're great phones. It's just that they're great in ways that are irrelevant to business use. When you're buying a phone primarily as a business tool, look at what you need, not what's the hottest thing, and think about the latest Samsung Galaxy and BlackBerry offerings.
Copyright © 2018 IDG Communications, Inc.
Shop Tech Products at Amazon