Launched in October 2016, Workplace by Facebook has quietly become a considerable competitor to the likes of Slack, Microsoft Teams and other collaboration platforms. The enterprise social network, which is available in a free version as well as a paid plan ($3/per user/per month), is now in use at more than 30,000 companies globally, according to Facebook.
For organizations considering a new collaboration tool, or those already using Workplace, we've gathered 10 tips from early adopters to help organizations maximize Facebook's enterprise platform, both on desktop computers and mobile devices.
Getting started and setting ground rules
1. Start by managing expectations.
Workplace looks and feels a lot like the consumer Facebook — which is one of its biggest attractions.
"One of the reasons we chose Workplace was because many of our employees were already familiar with Facebook," says Suzie Elliott, head of human resources for Farmers Insurance. "For that reason, our employees needed minimal training, if any at all, before they were comfortable using the tool. We provided guidance, but because of the familiarity of the platform, it didn't take any convincing to get employees excited about adopting it."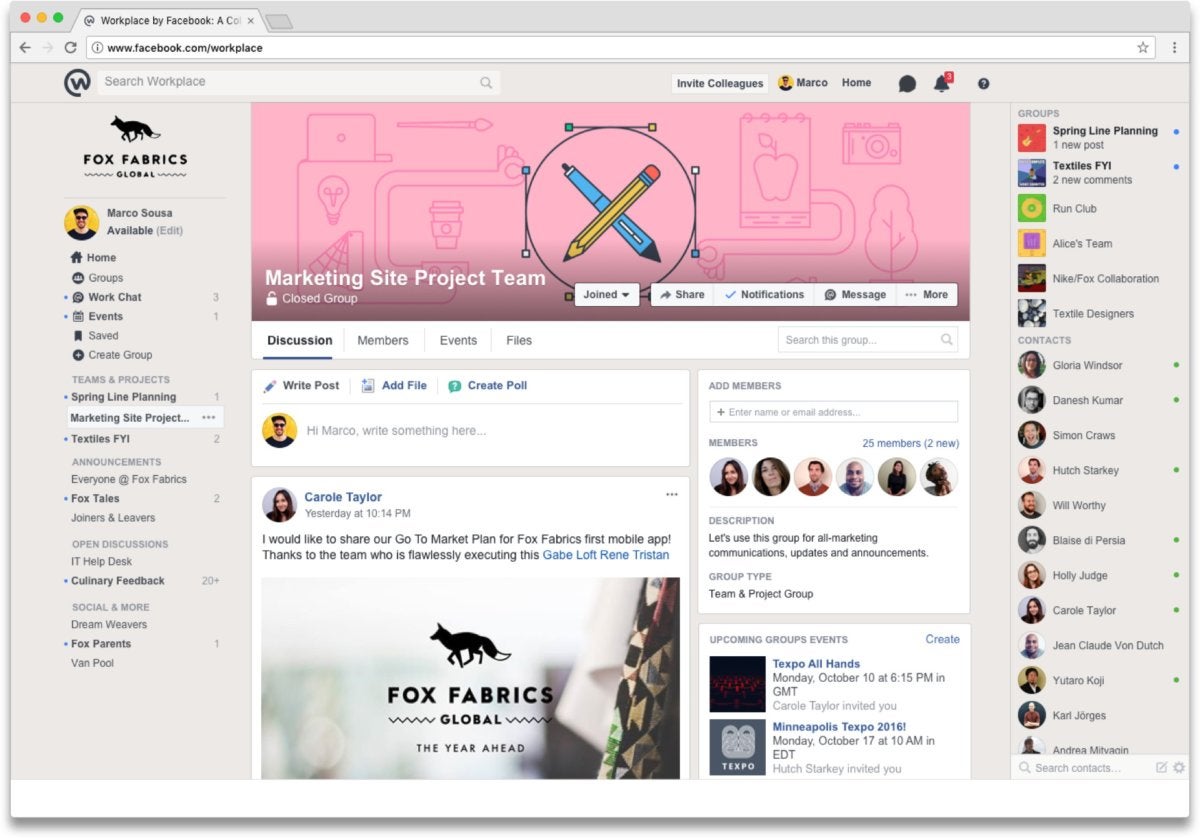 But a heads up: Due to the familiarity of Facebook as a casual social network for updating friends, it's important to stress to enterprise users what's appropriate for sharing on Workplace.
"One of the first things we did when we launched Workplace company-wide was to tell everyone why we're using it and how we should use it," says January Collamat, marketing manager for Cloud Employee, a U.K.-based IT outsourcing company for startups and tech firms around the world.
"We let users know what should go up on Workplace and what shouldn't," Collamat continues. "For example, an employee could have easily posted memes and links to inappropriate content, had we not established that this platform is only for sharing posts that are useful to everyone." The company established rules against posting extreme views, especially on religion and politics; too much personal information; and most work-related problems that are better discussed offline with a manager or HR.