Have you ever used a spreadsheet to track a project, emailing updated versions to your team members to keep them apprised of where things stood? Of course you have.
That simple fact — the popularity of spreadsheets for project management — is the raison d'être for Smartsheet, a sort of enhanced online spreadsheet app. Smartsheet adds such collaboration tools as in-app communications, automatic notifications, and flexible document sharing to the standard row-and-column, functions and formulas interface.
[ Related: What is Smartsheet? A spreadsheet-based project management tool ]
Smartsheet isn't limited to the spreadsheet view, either. Those who prefer to manage projects with Gantt charts, Kanban cards, or a calendar can work in those interfaces as well. But as its name indicates, at heart it still carries a rows-and-columns orientation, with the tasks to be completed in the rows and information about them — assignments, due dates, etc. — in columns.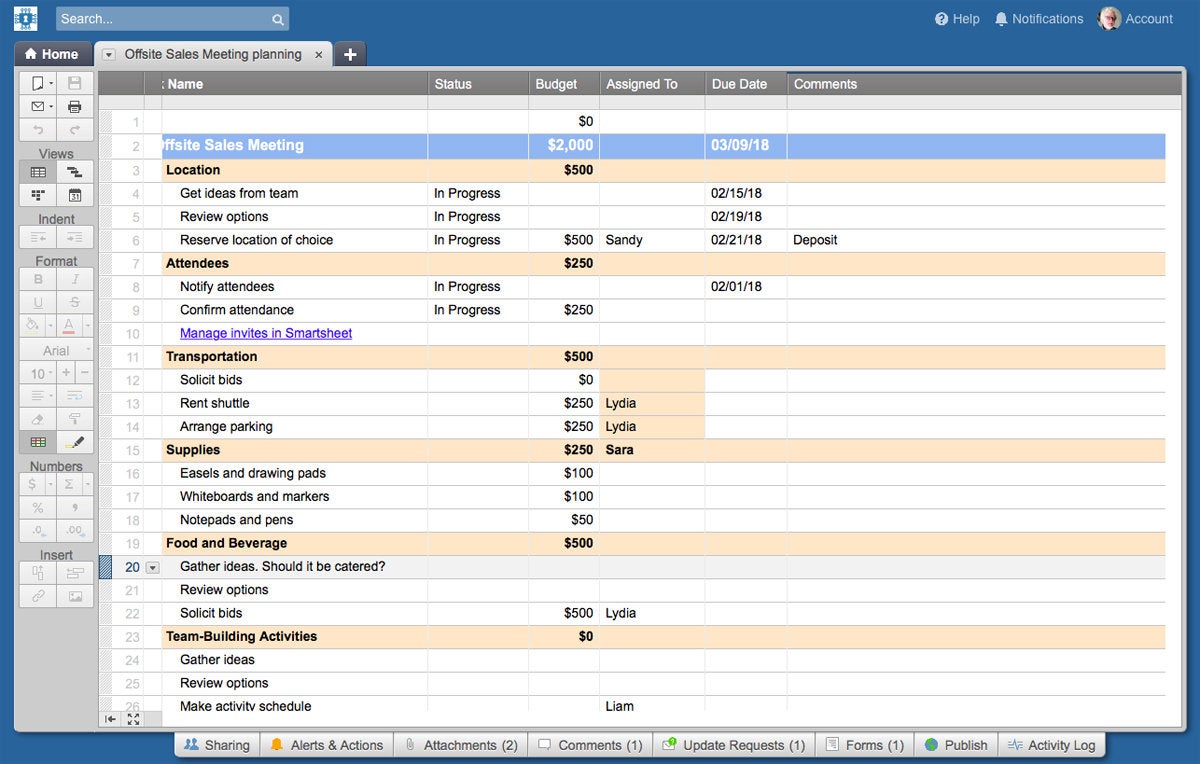 There are lots of different ways to use Smartsheet, depending on what your particular needs and workflow are. (There's also usually more than one way to do any particular thing.) We asked some experienced Smartsheet users to share their favorite tips and techniques. From setting up sheets to using them to share information, these tips can get you started with Smartsheet or take you to the next level.