Market conditions are "highly favorable" for buyers of data visualization software because of "steady price drops," according to procurement analysts at IBISWorld Inc.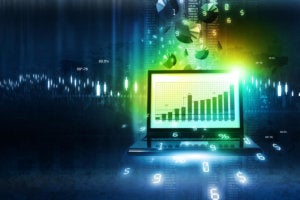 The average price of data visualization software has dipped at a 0.8% annual rate in the past three years, primarily due to intense price competition among the vendors, a recent IBISWorld report says.
Looking ahead, IBISWorld says the average price is projected to fall at an annual rate of 1.1% through 2020 "as suppliers fight for customers and market share by offering freemium products and undercutting the prices offered by major suppliers."
The bottom line for IT buyers: "The overall purchasing environment is favorable, giving buyers power" to negotiate good prices.
The 24-page IBISWorld report also provides:
The market share and financial risks of the top 10 data visualization software vendors
A scorecard for making purchase decisions
Analysis of the total cost of ownership (TCO)
Key RFP elements
Negotiation questions
Register to download the complimentary report: "IBISWorld Procurement Report: Data Visualization Software"