Review: Microsoft's Nano Server offers mega advantages
Microsoft's stripped-down Windows Server 2016 deployment option reduces the ops burden, but supports only a limited number of server roles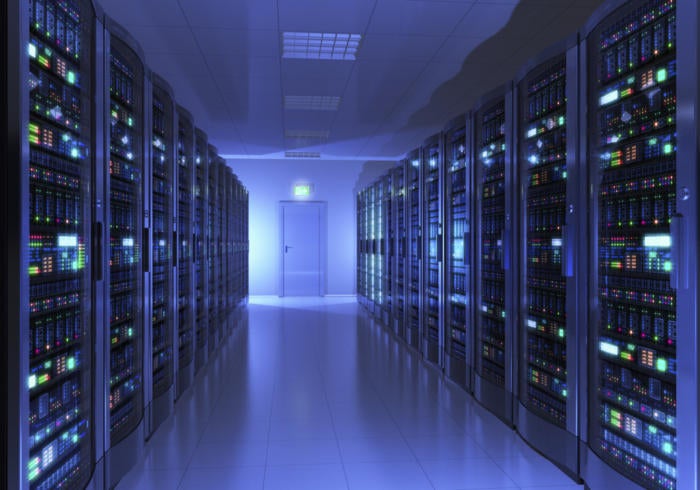 At a Glance
Windows Server 2016 Nano Server
Like every previous Windows Server release, Windows Server 2016 is jam-packed with new features and capabilities. While it is difficult to pick one single feature as the most significant, the new Nano Server deployment option is definitely a strong contender.
As you may recall, several years ago Microsoft gave us the option of deploying Windows in a lightweight Server Core configuration. Server Core deployments achieved their size reduction by sacrificing most of the GUI elements. Nano Server can be thought of as the next evolution in lightweight Windows Server operating systems.
Designed for a new generation of "cloud native" applications based on containers and microservices, Nano Server has a much smaller footprint than even a Server Core deployment. On the downside, Nano Server currently supports only a limited number of server roles.
In spite of these limitations (discussed further below), Nano Servers provide compelling benefits. For example:
Reduced storage costs
A smaller attack surface
Faster backups, live migrations, and reboots
Less frequent patching, and required reboots
The most remarkable aspect of Nano Server is its tiny size. How small is Nano Server? For the sake of comparison, I created several virtual machines, each of which I deployed into a Hyper-V virtual machine using a default configuration.
Weighing the options
Before I show you the results, it is worth noting that the storage footprint of an OS depends on many factors. In my tests, I am using the original RTM releases of Windows Server 2012 R2 and Windows Server 2016. Patches will obviously alter the footprint size, as will the method of storage provisioning. I deployed these operating systems into Generation 2 Hyper-V virtual machines that are configured to work with thinly provisioned virtual hard disks, and the sizes reported in this review reflect the total virtual hard disk size at the time the installation process was completed. Here are the results:
As you can see, Nano Server's footprint is tiny. It would take nearly 20 Nano Servers to consume as much storage space as one Windows Server 2016 VM with the desktop experience enabled.
As previously mentioned, Nano Server's small size allows for faster boots and faster live migrations than would be possible for an operating system with a larger footprint. To see how much faster, I benchmarked the amount of time it took to boot each of the virtual machines I created. I also measured the amount of time it took to live migrate each virtual machine from one Hyper-V host to another.
These benchmarks are of course unique to my own lab hardware, but are nonetheless useful in illustrating differences in resource overhead across the various deployment types. In the interest of maintaining the integrity of the testing process, the virtual machines were tested one at a time, with all other virtual machines shut down during the tests. I also configured each VM with identical virtual hardware and ran each test on the same host server in order to ensure that the tests were performed in a consistent manner. Here are the results:
As you can see, there are compelling reasons for using Nano Server. Nano Servers are tiny, boot quickly, and can be live migrated in a very short amount of time. They also have the potential to reduce storage costs, increase virtual machine density, reduce the patch management burden, and possibly improve performance. Even so, there are a few negative aspects.
Nano Server limitations
One issue is the learning curve associated with using Nano Server. Administrators cannot deploy Nano Server via the Windows Server Setup Wizard, as is possible for other deployment types. Instead, it is necessary to create a dedicated deployment image. This was initially a tedious, command-line-driven process, but Microsoft has subsequently created a free tool called the Nano Server Image Builder, which allows you to build a Nano Server image through a point-and-click interface.
Another reason for the Nano Server learning curve is the fact that Nano Server is designed for headless operations. Server Core deployments are often referred to as Windows Server without the GUI. In reality, Server Core deployments do have a GUI; they simply lack the full-blown desktop experience. In contrast, Nano Server does lack a GUI. Nano Servers are equipped with a very lightweight recovery console that can be used to configure the server's network settings or its firewall rules. All other administrative tasks must be performed remotely. PowerShell, Virtual Machine Manager, and the GUI tools are all supported.
Nano Server is also quite limited in its capabilities. Only a subset of the Windows Server roles and features can function on Nano Server (though Microsoft has hinted this may change in the future). For example, Nano Server cannot be used as a domain controller. At the time of this writing, Nano Servers can perform the following roles:
A Hyper-V host
A node within a failover cluster
A file server (Nano Servers can also participate in scale out file servers)
A DNS server
A web server running IIS
Given the limited number of roles supported by Nano Server, it should come as no surprise that Nano Servers are not suitable for use as application servers – yet. Nothing's stopping developers from coding applications to run on Nano Server, but right now there are few (if any) applications designed to do so.
As previously noted, organizations can use Nano Server to perform various infrastructure roles, but doing so means coping with some of Nano Server's inherent limitations. For example, Nano Server cannot be secured via Group Policy. Instead, Microsoft recommends applying security settings through the Desired State Configuration tool. Similarly, NIC teaming is not supported for use on Nano Server, nor is the Best Practices Analyzer. Some organizations that have deployed Nano Server in production have also reported an inability to use support software such as antimalware programs (though Microsoft provides an antimalware package you can install) and backup agents.
As it stands right now, Nano Server is very limited in its capabilities. My guess is that Microsoft will adapt a greater number of Windows Server roles for use with Nano Server as time goes on. For the moment, Nano Server works well for Hyper-V hosts, DNS servers, and IIS servers, and perhaps for preparing for containers and microservices on Windows.
---
Cost: Microsoft offers both a Standard Edition and a Datacenter Edition of Windows Server 2016. Both editions support Nano Server deployments. Standard Edition ($882 retail) is generally recommended for low-density or nonvirtualized environments. Standard Edition allows for up to two operating system instances (typically, the host OS and a single virtual machine), but multiple Standard Edition licenses can be stacked to allow for additional OS instances. Windows Server 2016 Datacenter Edition ($6,115 retail) allows for an unlimited number of OS instances on a host.
| InfoWorld Scorecard | Performance (25%) | Reliability (25%) | Management (15%) | Security (15%) | Setup (10%) | Value (10%) | Overall Score (100%) |
| --- | --- | --- | --- | --- | --- | --- | --- |
| Windows Server 2016 Nano Server | 9 | 9 | 7 | 9 | 7 | 8 | |
This story, "Review: Microsoft's Nano Server offers mega advantages" was originally published by InfoWorld.
At a Glance
Windows Server 2016 Nano Server

Nano Server holds considerable promise for the future, but the potential use cases are currently limited to a handful of server roles.

Pros

Has the potential to significantly reduce storage costs
Reduces the patch management burden and the number of patch related reboots that are required
Presents a smaller attack surface than other server deployment types
Boots quickly and dramatically reduces time required for live server migrations

Cons

Can only be managed remotely
Supports only a limited number of roles
Setup requires separate image builder (cannot be deployed through Windows Setup Wizard)
Copyright © 2017 IDG Communications, Inc.
Shop Tech Products at Amazon