Check out these 11 new Windows 10 features Microsoft sneakily revealed
There's a new music app coming, a revamped Windows Defender, and more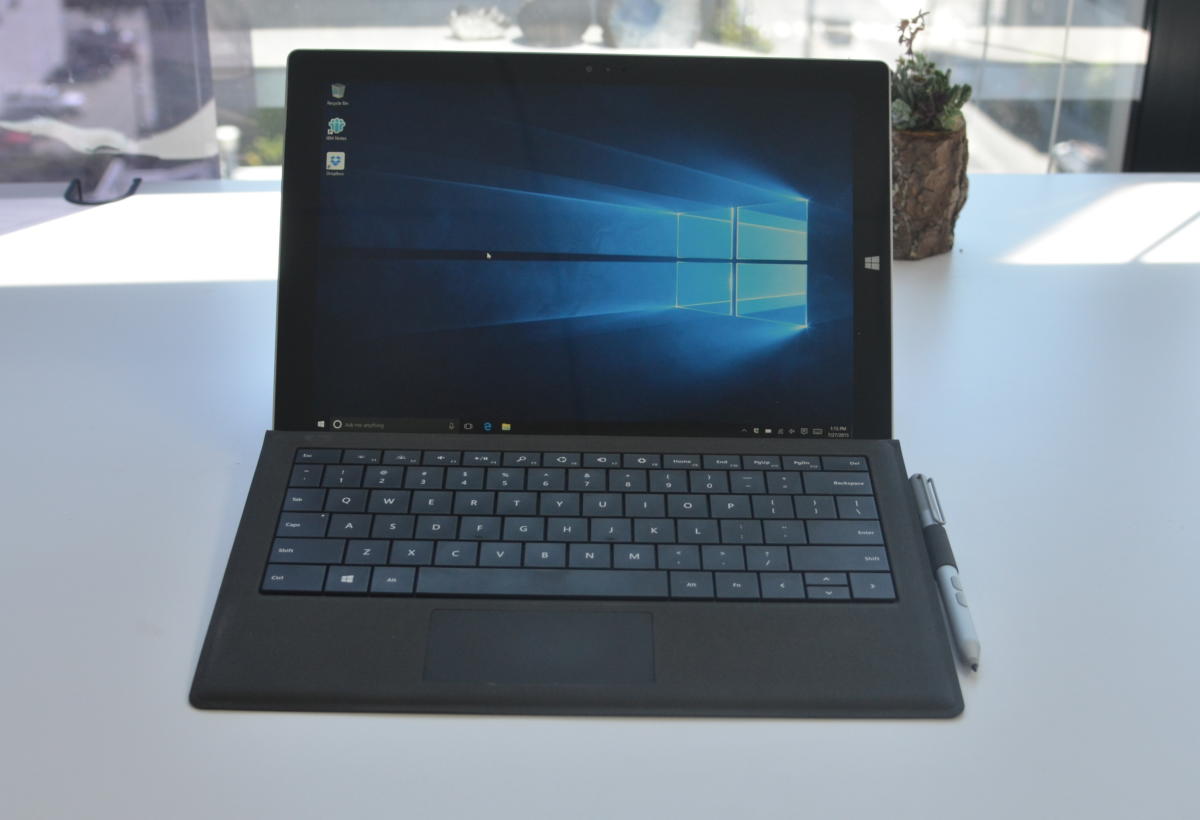 Microsoft was quiet about several planned features in the Creators Update
Microsoft showed off a handful of marquee features for next year's Windows 10 update on Wednesday, but the company sneakily hid 11 more new releases in its sizzle reel preview of the Creators Update. 
There's a lot packed in there, including a new app plus changes to Edge, Maps, Windows Defender, and more.
The company declined to comment when asked about these features, and the video makes clear that they may change or disappear before the update launches this spring. Fair warning.
A new Groove Music Maker app
It looks like Microsoft will compete with Apple's Garageband home music creation software with a new Groove Music Maker app. The sizzle reel showed an app for mixing instrumental and vocal tracks, plus apply basic effects like reverb.
A revamped Windows Defender
Microsoft has been focused heavily on improving the security of Windows 10, and it looks like that's getting a further upgrade with a redesigned Windows Defender coming in the Creators Update. 
In addition to virus protection, the app also includes firewall and network protection, computer performance and health, and family safety features.
Scrollable rich tab previews for easy switching in Microsoft Edge
Microsoft Edge will get a feature designed to make it easier to flip through a bunch of browser tabs. The video shows a user able to scroll through a horizontal carousel of rich tab previews that show the contents of pages before they're opened.
Set aside tabs in Edge
In a similar tab management vein, Edge will also get a feature that looks like a way for users to save their browser tabs to access later. It's reminiscent of features like Apple's Reading List in Safari, which also lets users keep a list of articles and sites they want to hold on to for later.
Collections of places in Maps
Microsoft's Maps app is getting a new section called Collections, which appear to be exactly what they sound like -- groupings of places. It also seems like there will be some mechanism in the app for sharing those collections between friends, but it's not immediately clear how that will work.
New live tiles
If you blinked while watching the video, you probably missed this information flashing on the screen briefly. The Start menu shows a new Cortana live tile, along with an icon for a Battery Level Live tile.
The former seems like a good way for people to get contextual information from Microsoft's virtual assistant, and the latter seems like a useful tool for people with laptops and tablets.
Custom accent colors
People who want to further customize the way Windows looks will be able to pick from a full palette of accent colors, rather than the handful of swatches that Microsoft allows today. It also looks like Windows will tell users when the color they picked might be unreadable.
In-app purchases from the Windows Store home screen
It looks like the Windows Store will get support for selling in-app purchases directly from its home screen. Microsoft is showing both Minecraft IAPs and digital items from League of Legends in this screenshot, which could mean that there's a partnership afoot between the two firms.
That would make sense, considering that Windows and Devices Group chief Terry Myerson name-checked the League of Legends World Championship on stage at the event on Wednesday.
Time limits on gaming
This looks like a feature that will be a boon to parents who want to keep a handle on the gaming time that their kids have available. A notification pops up over this Minecraft footage telling the player that he has five minutes left, though it's unclear what happens after time's up.
Redesigned Quick Actions
It looks like Microsoft might be taking this opportunity to at least partially redesign Action Center's quick actions capabilities to make it easier for people to do things like adjust internet settings, volume and brightness.
Pick up where you left off working
It looks like the Action Center, which houses notifications and quick access to settings, will also start giving users the chance to get access to files they have been working with on other devices.
It seems like an attempt to better compete with Apple's Continuity features in MacOS and iOS, which also let people pick up where they left off on their iPhones, iPads, Apple Watches, and Macs.
Copyright © 2016 IDG Communications, Inc.
Next Up: Check out these related slideshows